Vallonné Vineyards Winemaker's dinner
On Tuesday night (February 22) Vallonné Vineyards hosted a winemaker's dinner at Bungalow 9 in Bandra.  A very intimate affair, Vallonne's winemaker Marie Barbé took us through their range of wines and Chef Rajeev Basak put together a special menu to be paired with the wines. I've been planning to try Vallonne's wines and the food at Bungalow 9 for a while now and the winemaker's dinner was the perfect time.
Vallonne wines are created at their 20 acre Nasik estate which is nestled amidst the Sahyadri hills and extends to the beautiful Mukne dam. Shailendra Pai, who set up Vallonne in 2007, has several years of experience in the wine industry and chose to bring on board Marie Barbé who brought with her an expertise in wine-making from Bordeaux.
The first course was warm brie cheese melt with roasted sweet peppers paired with Vallonne's 2011 Rose. The Rose made of Cabernet Sauvignon grapes is vibrant and fresh. With notes of cherry, plum, melons, berries, a crisp acidity and a refreshing finish, it is easily one of the best Indian Rose wines I've tasted to date. With just 3,600 bottles of their first vintage, Shailendra Pai said that this is currently their best selling wine.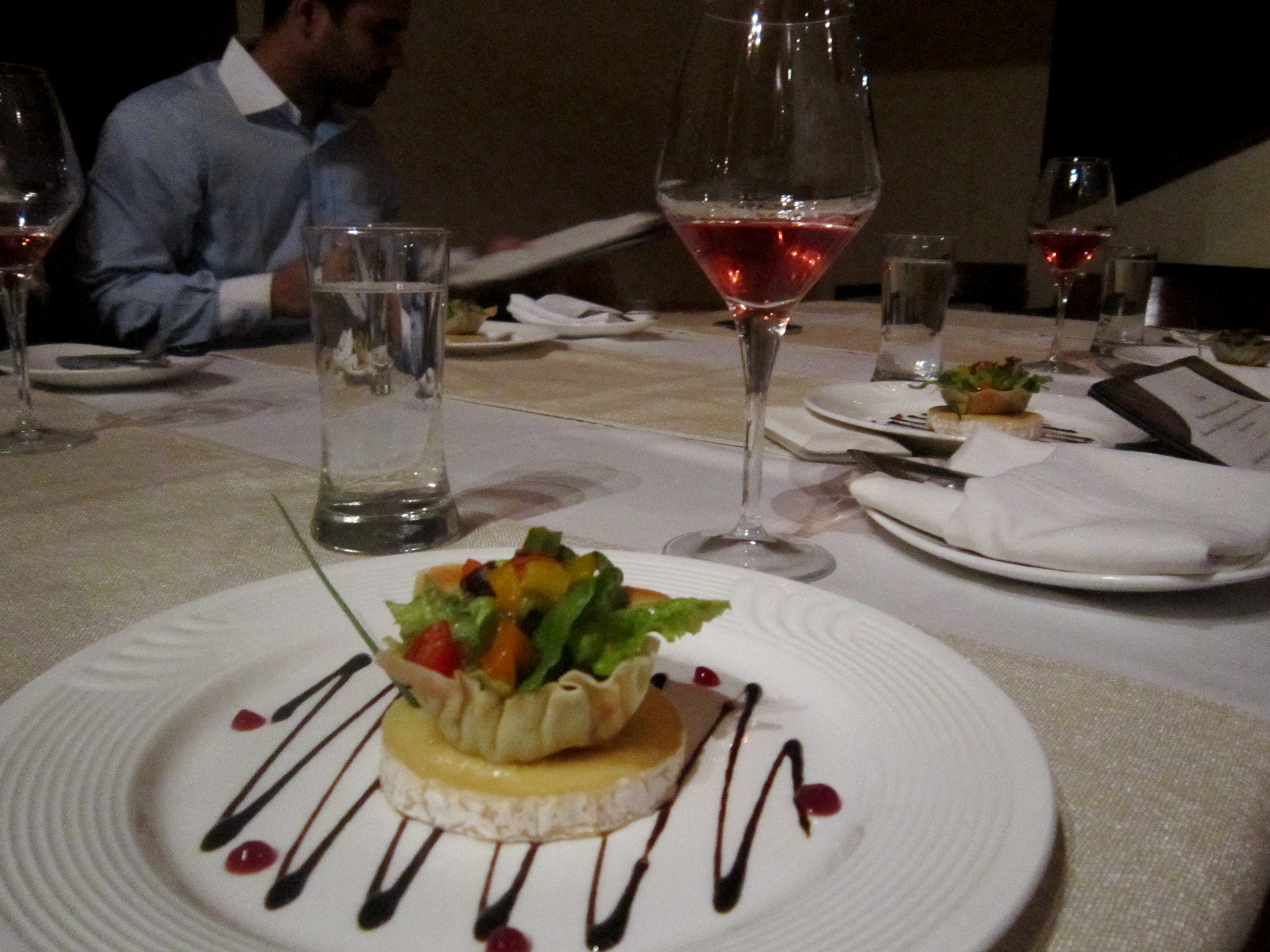 The second course: Merlot 2010 paired with grilled roulade of chicken breast, red pepper cous cous with vinaigrette of the deliciously flavourful argan oil. The dish also paired well with the Sauvignon Blanc 2010 which has flavours of melon, gooseberry and freshly cut grass. The wine is very fresh, almost no sugars and a good acidity.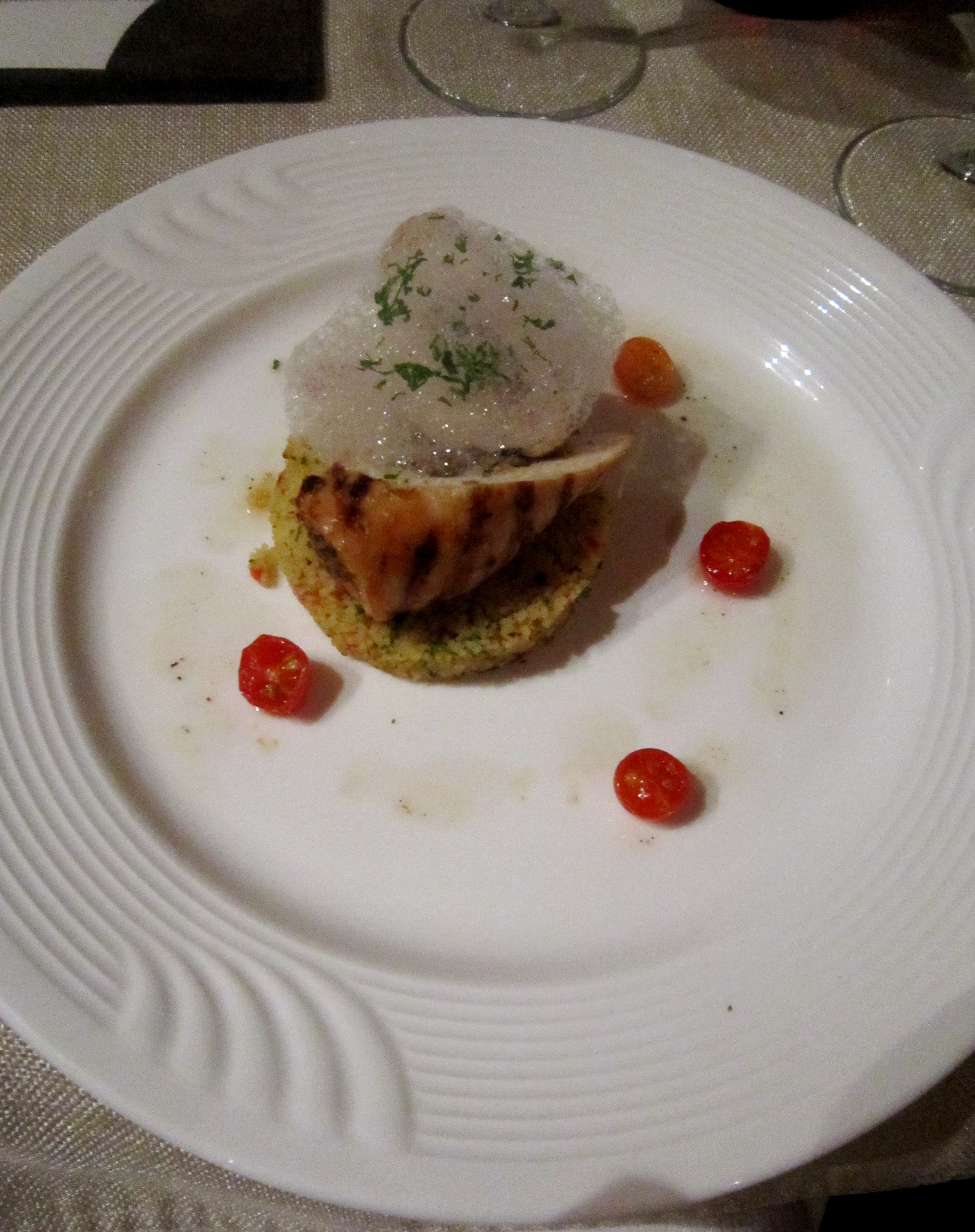 For the main course, Chef Rajeev wowed us all with his Cabernet braised lamb with garlic mash, cabbage and sautéed bacon. Lamb and bacon – divine. This was paired with Cabernet Sauvignon Classique 2010 which has flavours of spices and blackberry.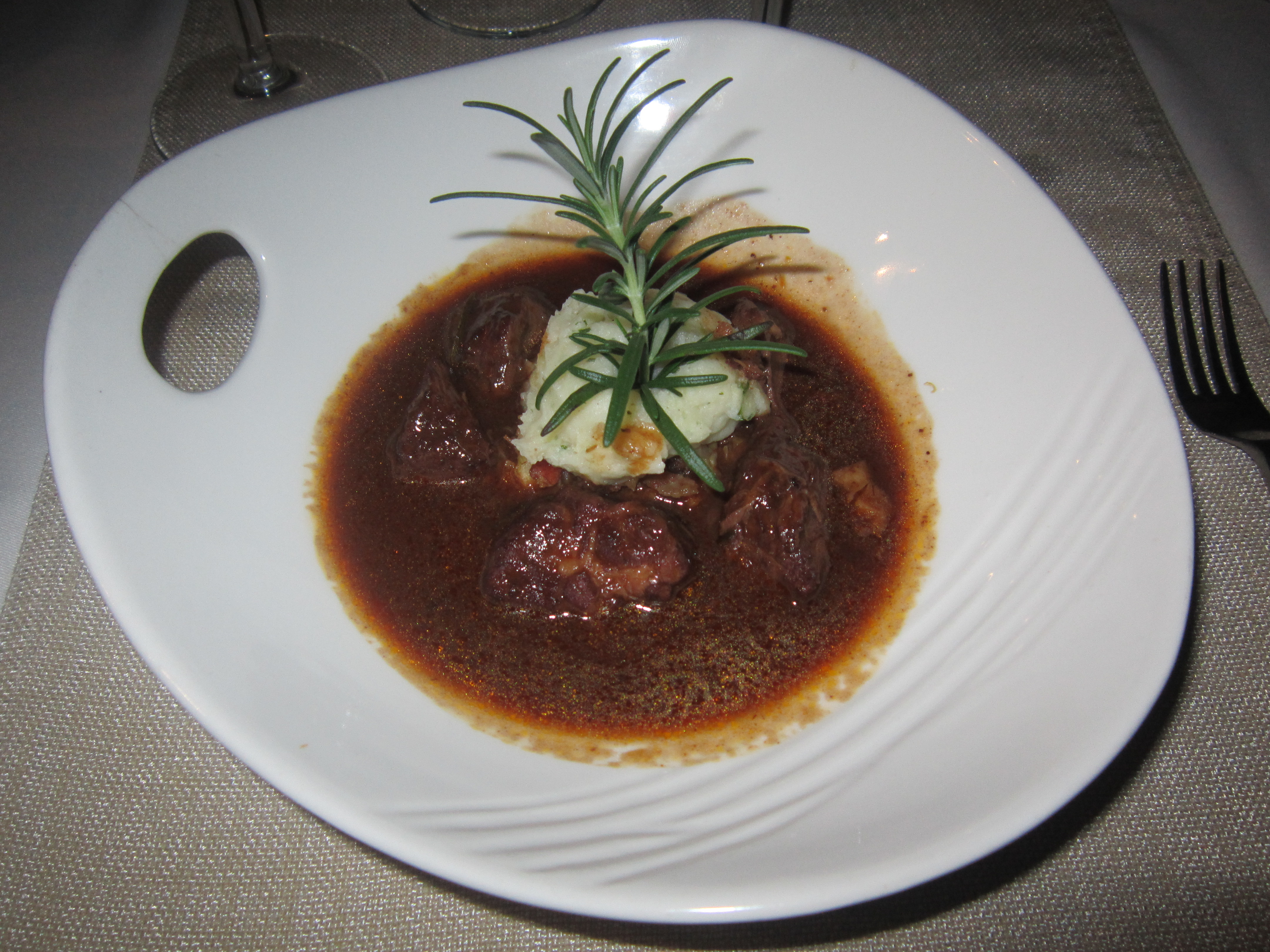 Of course after such an exquisite meal we had to finish with a bang. And Chef's signature single origin chocolate Madagascar ice cream with rosemary, extra virgin olive oil and sea salt is the bomb! Enough to make anyone keep going back to Bungalow 9 over and over again. And when it is paired with Vallonne's dessert wine Vin de Passerillage 2011 it is only that much better.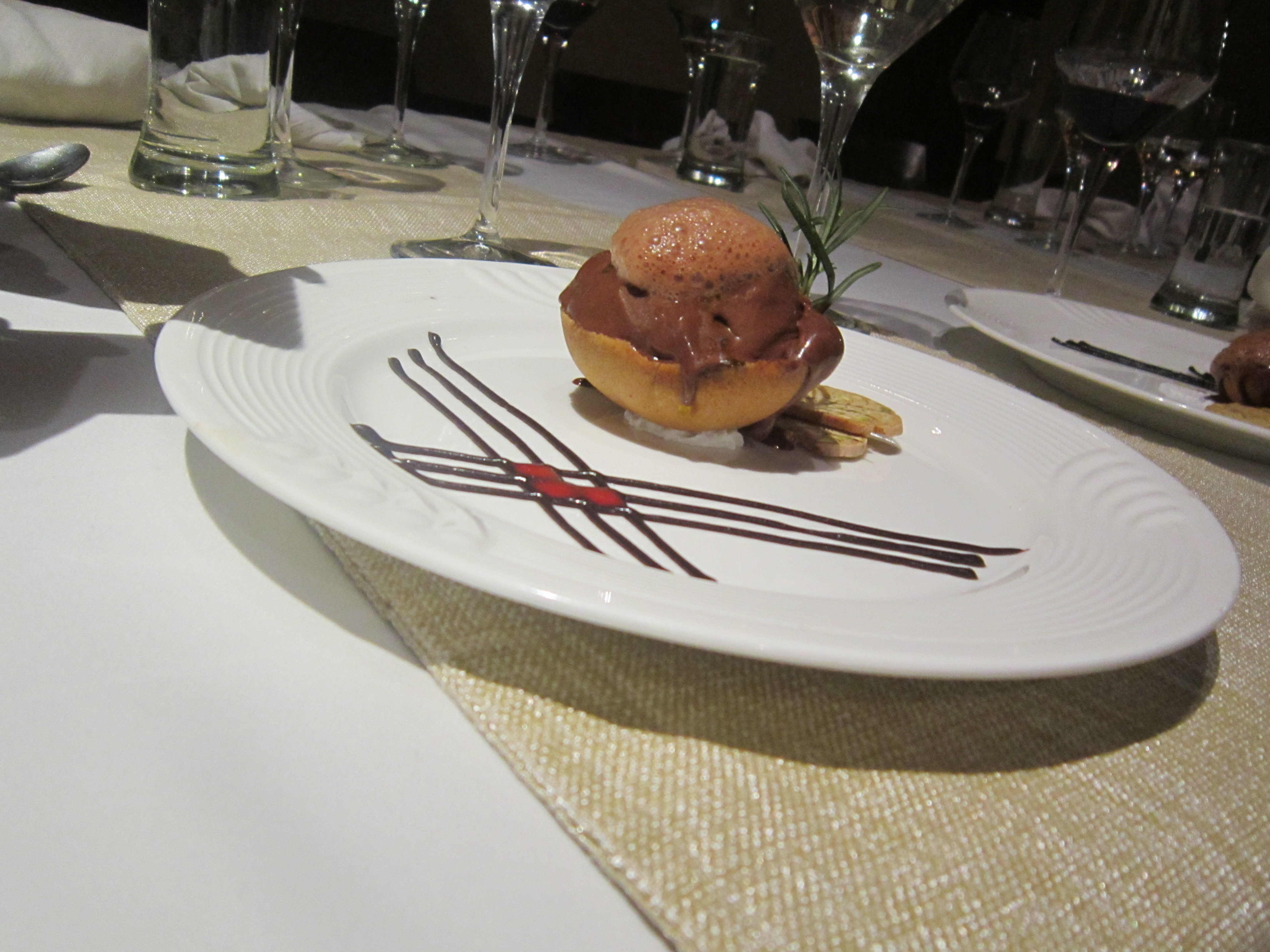 Barbé educated us about the process of Passerillage which is the shrivelling the grapes. For the Vallonné  dessert wine, Chenin grapes were suspended on a wire for three weeks to facilitate evaporation and concentrate the sugars. This year the grapes will be dried in nets and Barbé even plans to oak the 2012 vintage. We'll just have to wait to see how that turns out. Going by all the other wines I tasted that night, it is definitely something to be excited about.
Related articles: