The story of Fratelli Wines
In the Sholapur district of Maharashtra, near the town of Akluj, lies a 240-acre vineyard. This sprawling vineyard belongs to three sets of brothers – Alessio and Andrea Secci, Kapil and Gaurav Sekhri and Ranjit and Arjun Mohite – Patil, who came together in the first Indo-Italian wine partnership in the country. Each set belonging to different industries, their joint venture brought together experts in wine production, business and distribution. Rather fittingly then, they decided to name their wines Fratelli meaning 'brothers' in Italian.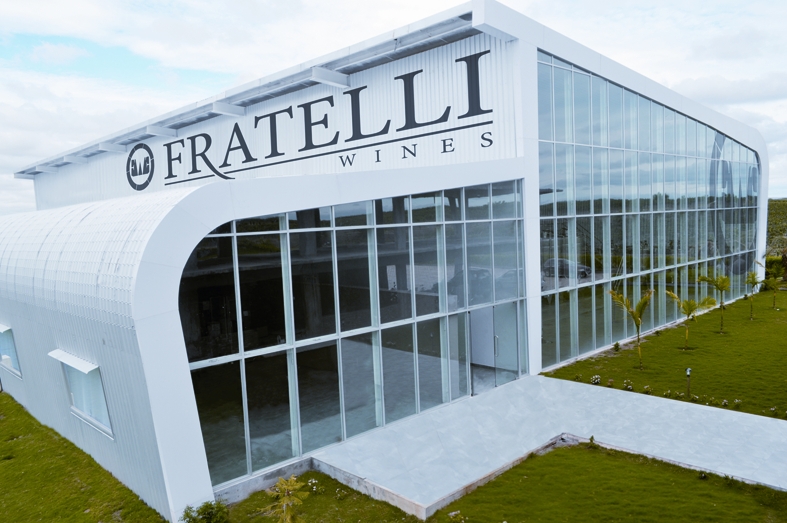 This labour of love for the brothers began in 2006 and was no easy feat. What followed was a year long process of grading the soil, digging trenches and properly irrigating the land – all without shortcuts in keeping with the owners' belief that good wine starts in the vineyard. But perhaps their best move yet was bringing on board the reputed Tuscan Viticulturist and Oenologist Piero Masi.
The state of the art Winery is equipped with 58 multi-capacity tanks imported from Velo, Italy (a first by anyone in Asia) and installed at the Co's Motewadi site, ensuring that once the grapes are harvested, within an hour they are processed in absolutely fresh condition. The Winery also boasts a fully equipped high-tech laboratory for testing at each and every stage of the production process from grapes to finished product. The winery has an installed capacity of around 6 lac liters.
In late 2007-2008 Fratelli's first saplings were sown. The 350,000 wine saplings that were imported from France and Italy were specially handpicked by Masi and his team. Their first vintage reached consumers in 2010 and in the year that followed Fratelli went from one milestone to the next. Today they are easily one of the most promising vineyards to be born of out India's wine production boom.
Fratelli Wines now cultivates 13 varietals –
1.         Pinot Noir
2.         Sangiovese
3.         Cabernet Sauvignon
4.         Marsalan
5.         Petit Verdot
6.         Merlot
7.         Syrah
8.         Cabernet Franc
9.         Chenin Blanc
10.       Sauvignon Blanc
11.       Chardonnay
12.       Gewürztraminer
13.       Muller Thurgau