X'mas special: Baking with Cointreau
Since Cointreau is filled with so many Christmas memories for me,  this year I asked my master baker sister, Alysha to whip up some chocolaty Cointreau x'mas goodness. Here is her recipe for a Cointreau Chocolate Fudge Cake with Cointreau poached oranges.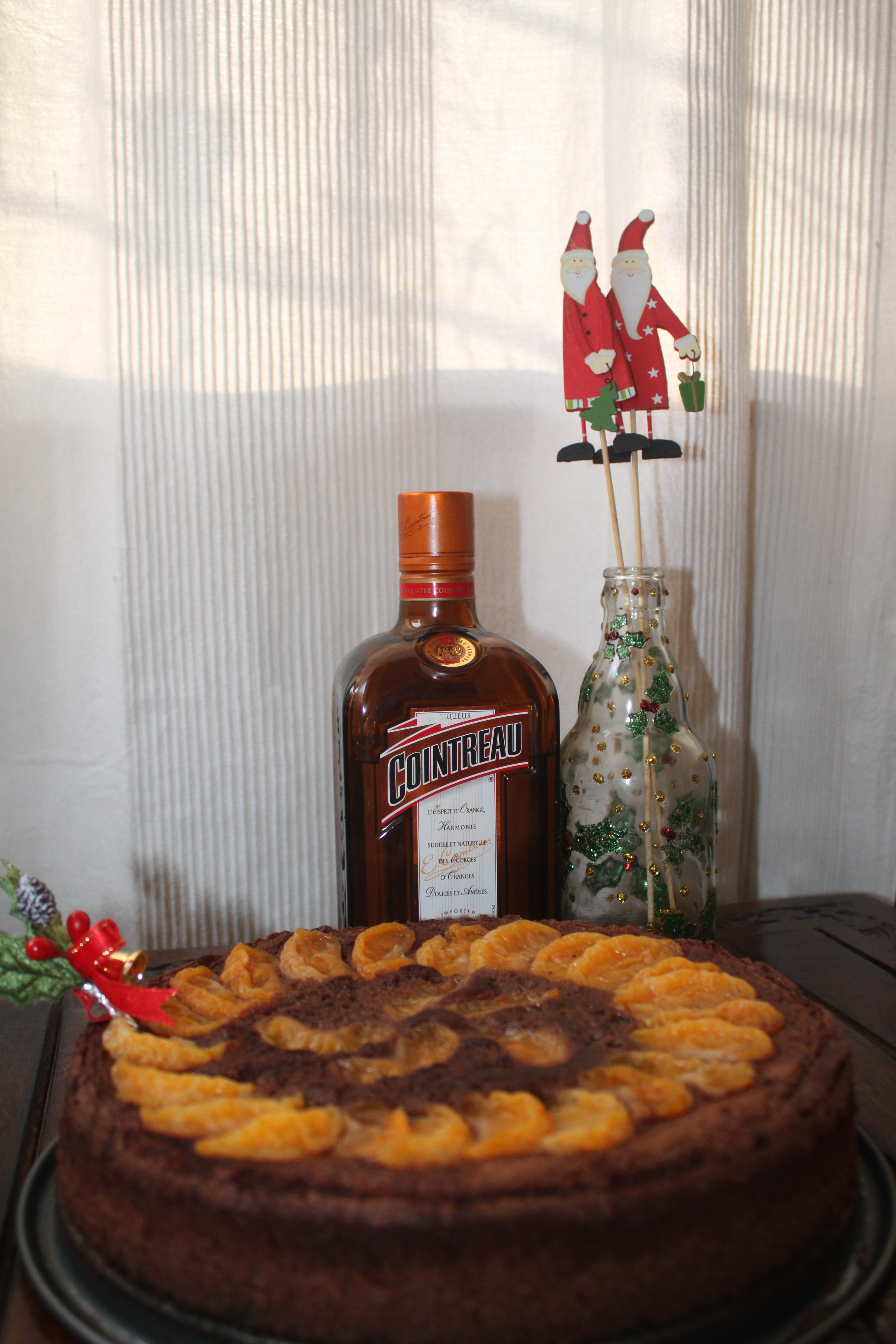 This recipe results in a brilliantly moist and densely chocolaty cake with the added kick of Cointreau. The oranges steeped in the alcohol add a lovely freshness and tang to the dessert. Serve with a scoop of ice cream or whipped cream.
 For the cake:
200 gms butter
2 cups demerara sugar
1 cup all purpose flour (maida)
1/2 cup cocoa powder
1 tsp baking powder
¼ tsp salt
4 eggs
¼ cup Cointreau
For the topping:
3 whole oranges, peeled, with the slices separated (about 20 slices)
½ cup of cointreau
4 tbsps honey
1 stick cinnamon
To poach the oranges:
Mix ½ cup Cointreau with the honey in a thick bottomed pan. Add the stick of cinnamon and place on medium flame. Bring to a boil stirring occasionally, then turn the flame low and add the orange slices. Let cook for 5 minutes; remove the oranges from the liquid and place in a separate bowl. Continue to cook the Cointreau, honey and cinnamon for a few minutes more, until the mixture coats the back of a spoon. This will serve as a glaze which you can either pour on the cake or serve on the side.
Making the cake:
Preheat the oven to 180°C (350°F) and centre the rack. Butter a 9" Springform pan and dust with flour, shaking out any excess flour.
Sift together the flour, cocoa powder, baking powder and salt. Whisk lightly to ensure that it is well mixed.
In a large bowl, using a hand mixer, cream the butter till smooth. Add sugar, and beat together the butter and sugar till the mixture is light and creamy (about 5-7 minutes).
Add the eggs, two at a time, beating to incorporate after each addition. 
Now add 1/3 of the flour and cocoa mixture, whisking till fully incorporated. Add 1/2 of the Cointreau, and then alternately, 1/3 of the flour, the remaining Cointreau and finally the remaining flour. (Beginning and ending with the flour mixture). Mix after each addition, till the ingredients are just mixed in.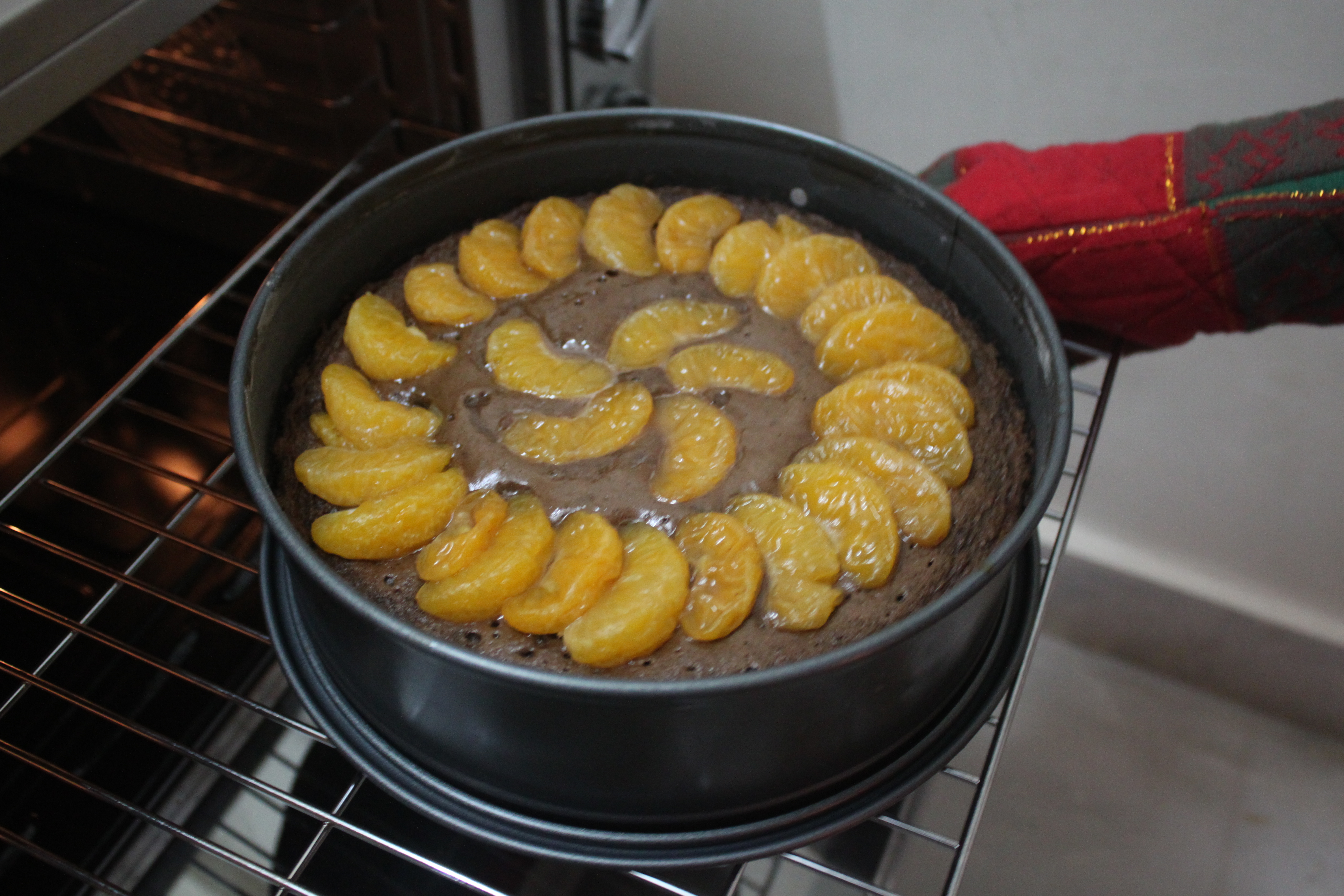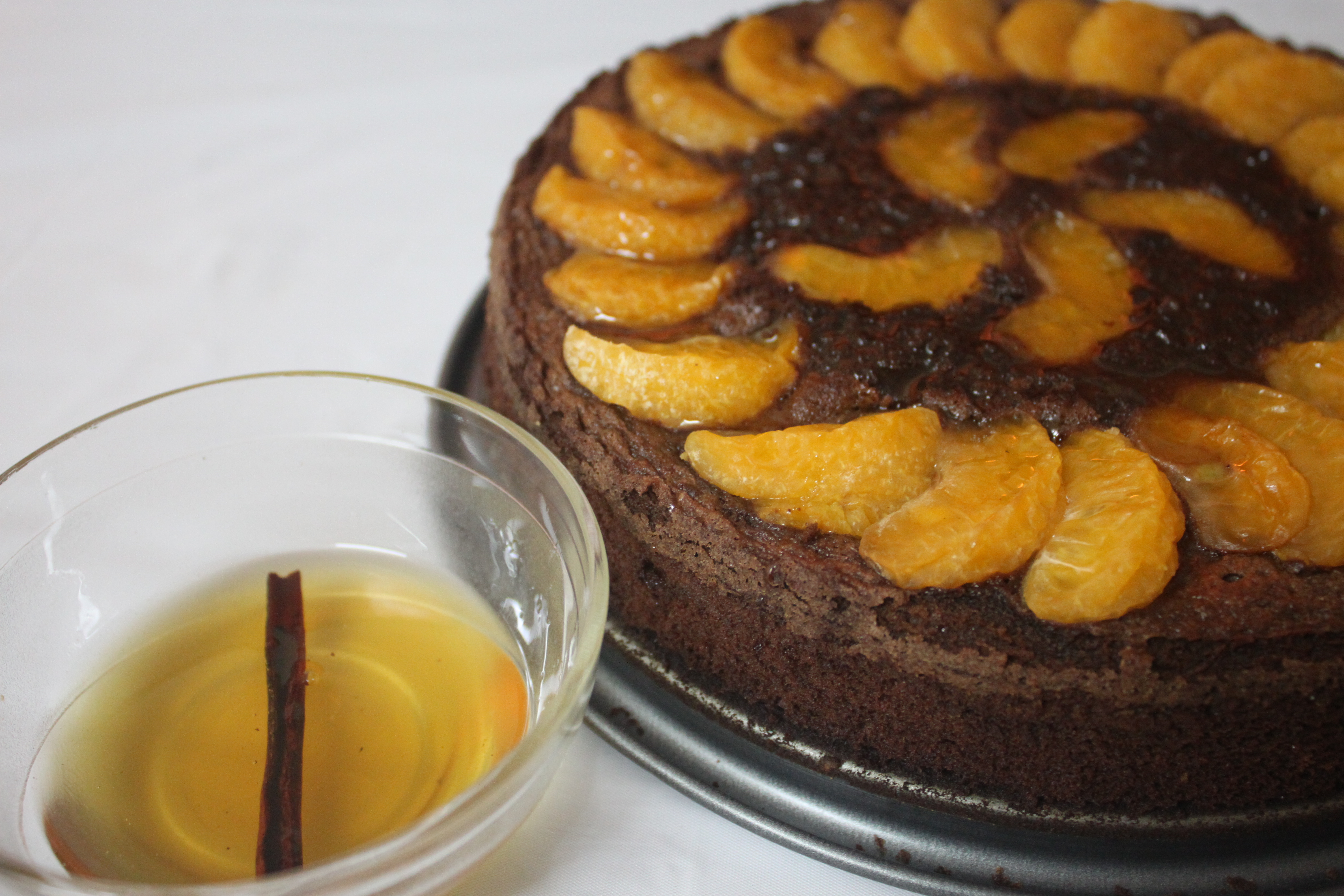 Pour the batter into the ready pan and bake for 20 minutes, remove from oven and carefully arrange the oranges on top. Bake for a further 15-20 minutes or until a skewer inserted into the cake comes out almost clean.
Let cool 5-10 minutes, then run a blunt knife gently along the inside of the pan and open the Springform ring. Pour the glaze over the cake just before serving.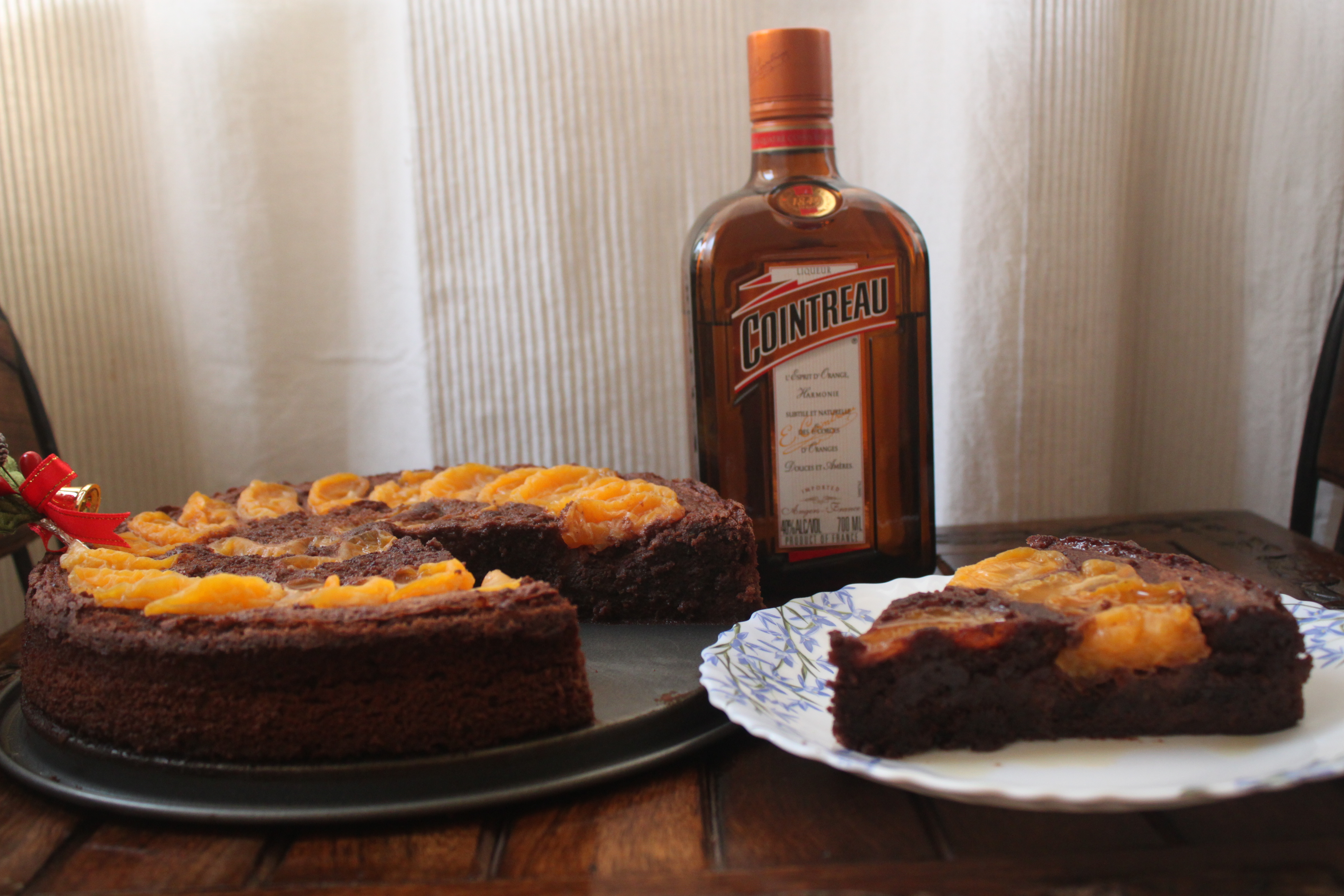 Follow Alysha's baking adventures @alyshaggarwal