Metro Wine Map of France
I was sent this wine map recently and found it extremely interesting.
Most wine maps are a nightmare to decipher. They try to say too much and end up conveying very little. This wine map is created by architectural historian and wine buff Dr. David Gissen. Earlier this year, in mid-January, Gissen began his adventures with French wine and started tweeting about it. After months of trying as many wines as he could lay his hands on and developing a geographical sense of French wines, he chronicled his journey in The Metro Wine Map of France which was unveiled in September 2011. Very informative and simple to read, it doesn't take a cartophile to figure this one out.
The map is modelled on the metro map to show France's complex wine regions. The clarity of the electrical circuit like depiction of the metro map is used to differentiate between the 10 main wine-producing regions in France.
The coloured lines on this wine map denote the various wine-producing regions and the dots are the significant cities or towns in those regions. The little branches signify the appellations which indicate where the grapes for a particular wine are grown. The map also provides the names of the main grape varieties used in each region (the white ones italicised), like chardonnay / pinot noir / merlot.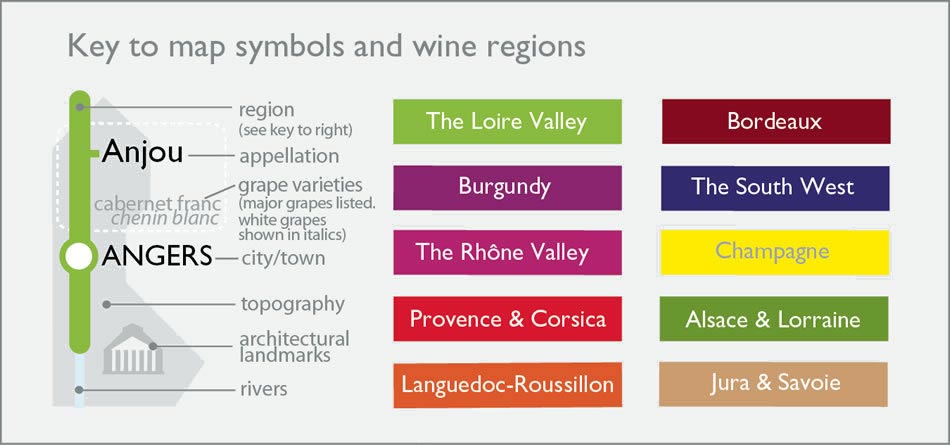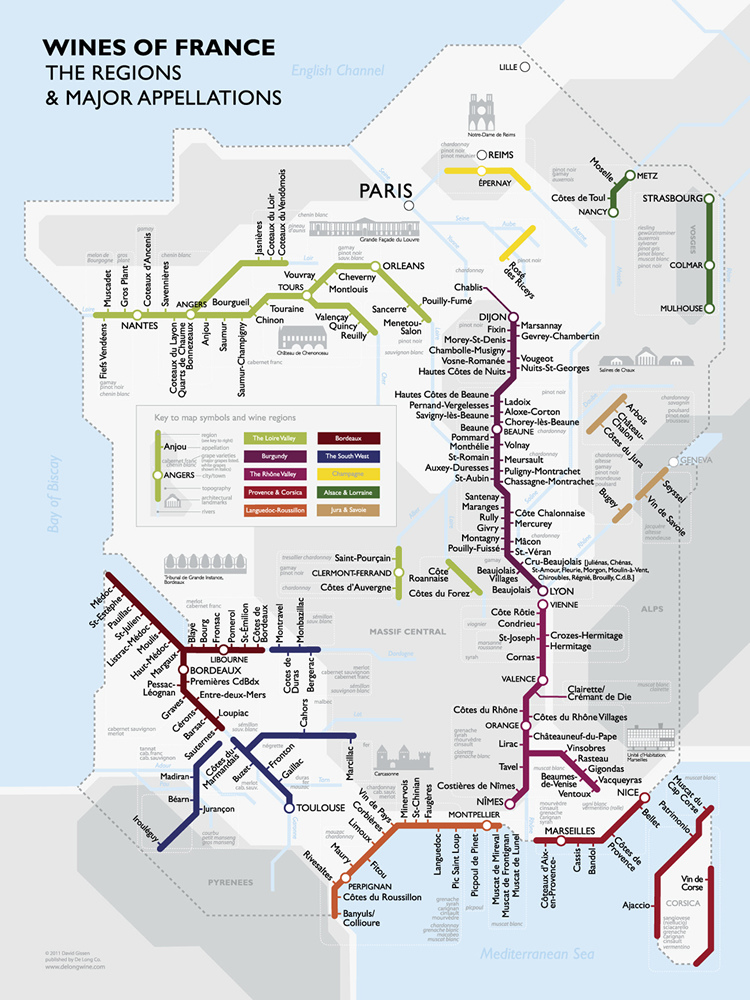 via De Long Wine
Follow David Gissen @100aocs