Glenfiddich Experiments: IPA Cask & Project XX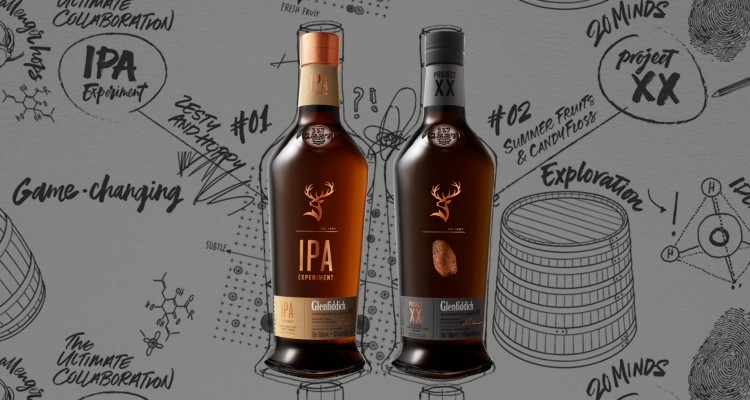 It's not easy to innovate given the many strict regulations of Scotch whisky production. Which is part of the reason why Glenfiddich's new 'Experimental Series' is so intriguing. The brand launched this series in September 2016 and the plan is to launch 10 unique variants under this umbrella. So far there have been 3 releases internationally with a fourth and fifth slated to release in 2018.  The first, an IPA Experiment and the second, Project XX (Project 20) were recently made available in India. The third, Winter Storm, is finished in Icewine casks but is yet to hit our shores.
Global Brand Ambassador, Struan Grant Ralph (with his FOMO-inducing Instagram account @glenfiddichsgr) was in Delhi to introduce us to these new avatars. Here are my first impressions.
IPA Experiment:
This malt is aged in American oak before being finished in India Pale Ale-seasoned casks. Ex-Glenfiddich casks (American oak filled for 10-12 years) were supplied to a local Speyside craft brewery which aged a specially created IPA beer (with British Challenger hops) in the barrels for a month. The casks were then returned to the distillery where they were filled with aged whisky for three-months.
The IPA Cask is a pleasantly fruity, floral, 'aperitif' whisky. Given the fresh, zesty notes on the nose, it is surprisingly creamy on the palate with top notes of toffee, candied apple, hints of zest and white pepper spice and a slight herbal, hoppy note on the finish. For drinkers who prefer easy drinking and fresh drams, this will certainly hit the mark.
Overall the IPA cask is a well-made malt and one I'd want in my bar for its novelty. The thing that throws me off – if I had to consider it as a regular buy – is that, to me, it is somewhat in the realm of the Glenfiddich 12 year-old but, in India, retails at about one and a half times the price. Also, as an IPA lover I didn't find a very distinct IPA influence on the liquid. Perhaps I'm jaded by the fact that the few other whisky-beer collabs I've tried were more obvious in their relationship. Still, I love the IPA angle and would happily choose this to tee off any Single Malt night.
No age statement | 43% ABV | Price: Rs.7500 in Delhi, Rs.12500 in Mumbai
(A quick Gigglewater 101 on the 'India' in the IPA)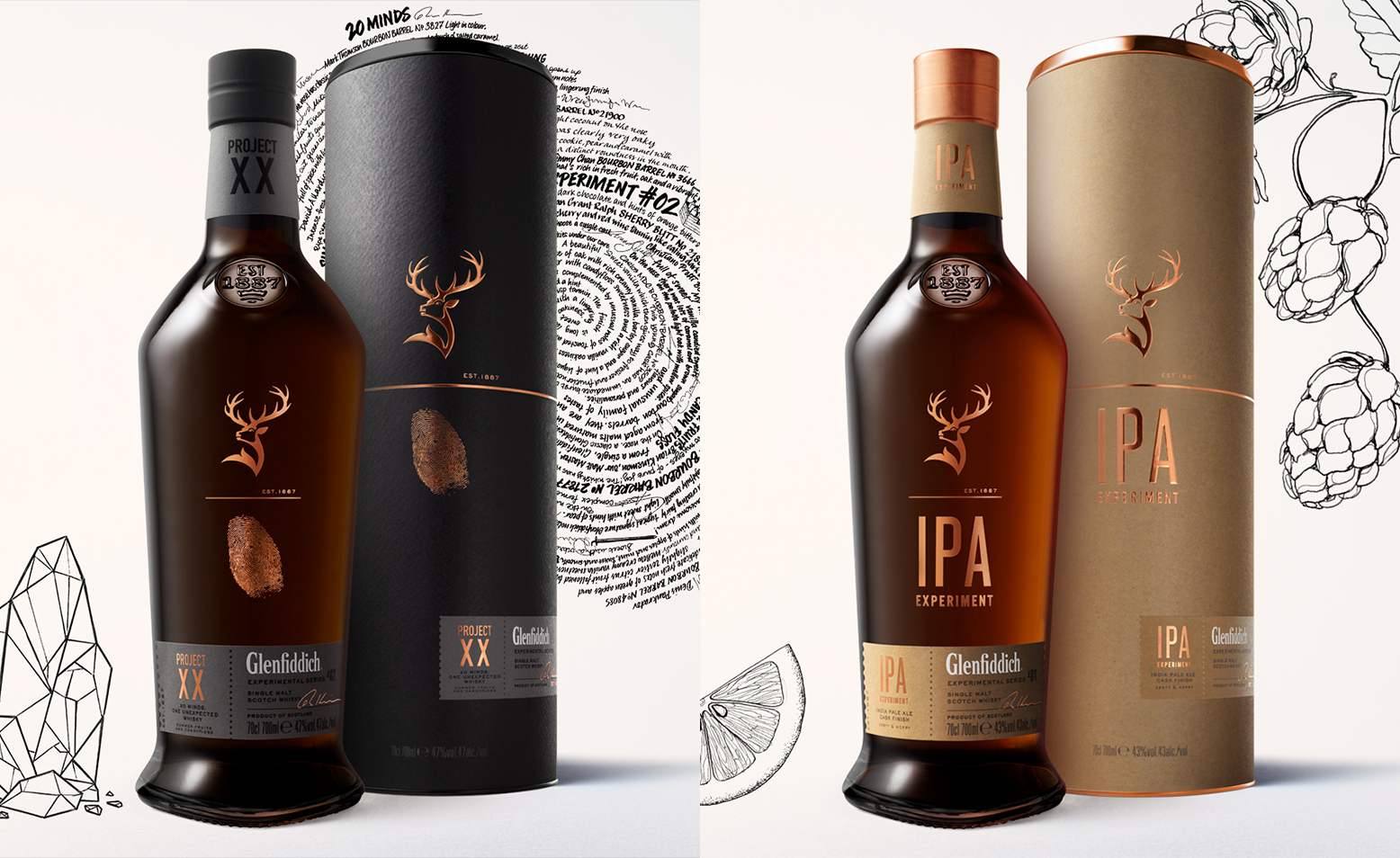 Project XX:
For this 'experiment' twenty Glenfiddich brand ambassadors from around the world were given the key to the warehouse in Scotland and had free reign for 2 days (imagine that!) at the end of which they had to choose one whisky each. Glenfiddich Malt Master, Brian Kinsman, married and matured these selections  to create the seamless Project XX. The thumbprint on the bottle is a fusion of the prints of the 20 ambassadors. Total packaging win!
This one is a complete connoisseur's whisky. Deep copper hued with notes of sweet dry fruits (dates and apricots), that classic toffee, warm vanilla and cinnamon spice and a mildly nutty finish that lingers beautifully. A dram to settle in with.
Project XX to me is a great flag-bearer for the Experimental Series – great story, slick design and an ace malt.
No age statement | 47% ABV | Price: Rs.8200 in Delhi, Rs.13080 in Mumbai