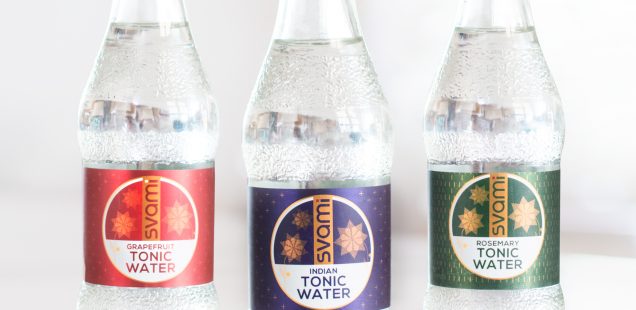 HOMEGROWN INDIAN TONIC: SVAMI
It's no surprise that the enthusiasm around gin lately has led to renewed interest in tonic. The GinTo craze has us all paying more attention to this mixer to find the perfect 'T' for our 'G'. Yes, India's late to the party (considering we were the original hosts!) but we're getting there.
Enter Svami, a new beverage brand that, among other things, is producing tonic water in India (hurrah!). Early January 2018 they released the first variant – a natural Indian Tonic Water. Flavoured versions of Grapefruit, Rosemary, and Cucumber will follow. Also in the pipeline is a Premium Soda Water but more on that later.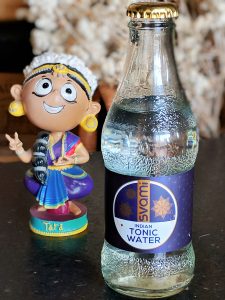 Positioned as a low-sugar artisanal product, I love that Svami has set the ball rolling on locally-made, natural tonic water. I tasted the first batch release recently and was impressed. The sweetness in the common tonic brands available in India is what puts me off (Schweppes has about 8gms/100ml). Svami's sweetness is relatively less (under 5gms/100ml) which is great (especially for a balanced G+T). The bitterness, however, is quite mild and in my opinion could be upped a bit. Likewise with the carbonation – the bubbles are fine and elegant but, simply put, I would've liked to feel (and see) more of them. Since Svami is about small batch production, the next lots are likely to have a tweaked and improved recipe addressing these issues and I'm looking forward to it.
The team behind Svami is Sahil Jatana aka @theCoffeeNazi, Rahul Mehra – one-third of Gateway Brewing Co, and Aneesh Bhasin co-founder of Hipcask. Production and bottling is out a facility in Bhiwandi, Maharashtra. Perhaps the most critical ingredient is the quinine that imparts the recognisable bitterness. After a lot of sampling, Svami settled on quinine from Congo. Other flavouring ingredients will be sourced either internationally and locally, depending on quality and availability.
Priced at Rs.75 for a 200ml bottle, it is currently available only in Mumbai at select retail outlets. They have handy 4-packs available too. If you're having a hard time tracing it contact #SvamiDrinks via Facebook, Instagram or Twitter and they'll work it out. Supply to Goa, Delhi and Karnataka shall follow in the next few months.