Argentinean Malbecs with Wine Park
It is always a pleasure to be invited to a Wine Park tasting. It is often an opportunity to learn from and interact with wine makers and owners. On other occasions it breeds discussions on wine trends in the Indian market, many of which provide fodder for my stories. Of course, the line-up of fantastic wines at each of these events goes without saying.
Wine Park by Vishal Kadakia imports and distributes international wines, mostly from high-end boutique producers.  Not too long ago, Vishal launched website The Wine Kart which allows Mumbai residents to order wines from his collection via the internet.
Recently Vishal organised a tasting of wines from three Argentinean producers, since he is looking to add an Argentinean Malbec to his portfolio. He invited a few wine lovers to help identify the wines which would be most suited for the Indian market. So the lists were made and the glasses set to taste 12 wines across entry, premium and super-premium ranges.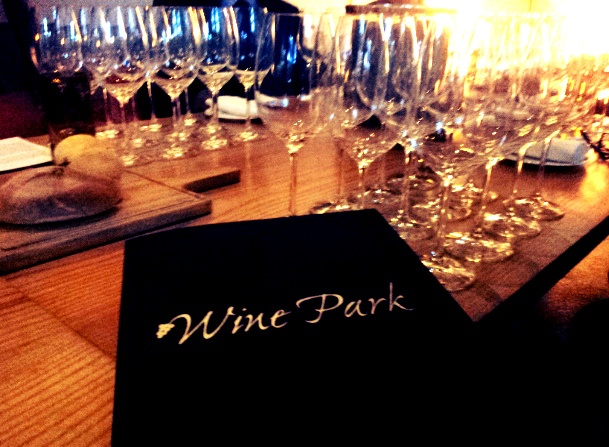 Why Argentinean Malbec?
The famous 'purple grape', Malbec is Argentina's prized produce.  The country is the leader when it comes to the production of this dry, red wine; both in quantity and quality. Interestingly, Malbec is originally a French varietal, where it was called 'Cot'. Sometime in the mid-1800s the first Malbec vines reached Argentina and displayed a proclivity for the various terroir in the country, much more so than its original home. When phylloxera destroyed most of French viticulture, the Cot faded into oblivion and Argentina took on the mantel of producing the best quality Malbec.
The main region for Malbec vineyards is Mendoza, followed by San Juan, Patagonia and La Rioja (not to be confused with Spain's more famous region of Rioja).
The Wines
Alta Vista
Alta Vista Winery was created in 1998, by the French aristocratic d'Aulan family. The winery is in the heart of Chacras de Coria, 15km south of Mendoza city.  Alta Vista is especially known for pioneering the 'single vineyard' Malbecs in 2002. In 2009 Robert Parker listed the winery among the 'Top 5 Wineries in Argentina'.
Alta Vista Classic Torrontes, 2012 (Duty Free Price: INR 1,298)
Alta Vista Classic Malbec, 2012 (Duty Free Price: INR 1,298)
Alta Vista Premium Malbec, 2012 (Duty Free Price: INR 1,520)
Altos Las Hormigas
ALH winery was started in 1995 as a specialist 'Malbec only' house, when Malbec plantings were at their historical lowest.
Altos Las Hormigas Classico Malbec, 2012 (Duty Free Price: INR 1,363)
Altos Las Hormigas Terroir Malbec, 2010 (Duty Free Price: INR 1,626)
Altos Las Hormigas Reserva Malbec, 2010 (Duty Free Price: INR 2,046)
Altos Las Hormigas Vista Flores Malbec, 2007 (Duty Free Price: INR 5,151)
Colonia Las Liebres-  is a sister brand that was set up to focus on the cultivation of the Bonarda grape, which was originally used as a blending grape. In 2000, a hailstorm destroyed most of the Bonarda bunches, yielding only half the usual crop. The grapes that remained had a surprising concentration and resulted in a wine that was 'beautiful, with gentle texture and lingering flavours'.
Colonia Las Liebres Bonarda, 2012 (Duty Free Price: INR 1,232)
Colonia Las Liebres Bonarda Reserve, 2011 (Duty Free Price: INR 1,678)
Dominio del Plata
Susana Balbo is a big name in winemaking. After over 20 years as a consultant winemaker, Balboa and her viticulturalist husband Pedro Marchevsky began building their own winery Dominio del Plata in the Mendoza region in 1999. The winery's philosophy is precision viticulture to create great grapes and use them to make wines that are true to their place.
Dominio del Plata Crios Malbec, 2012 (Duty Free Price: INR 1,468)
Dominio del Plata Ben Marco Malbec, 2011 (Duty Free Price: INR 1,792)
Susana Balbo Malbec, 2011 (Duty Free Price: INR 2,072)
The Chosen Ones
Classic range:
Dominio Del Plata Crios Malbec, 2012

'Crios' literally translates to 'offspring', and was created by Susana, taking inspiration from her role as a mother. The white sketch on three palms the label is meant to represent Balbo and her two children. The Crios Malbec is fruit forward and designed to be consumed young. Aromas of ripe berries, dark chocolate, hints of coffee. It is well-balanced, and the rounded tannins make it easy to drink. A great introduction to Malbec for a newbie drinker.
Although my vote eventually went to the Crios, the Alta Vista Classic Malbec 2012 was preferred by a few tasters. For me the Crios has a better, lasting finish compared to the latter.
Premium range:
Dominio del Plata Ben Marco Malbec, 2011

Clearly the winner of the tasting, the Ben Marco was a beautifully expressive Malbec. One that we kept going back to, just to experience how it changed with time. I love the name and the label. I can't explain it, but there's something very familiar and warm about it. So once home I did a little digging and found out that Ben Marco is a tribute to Pedro Marchevsky's father, Marcos. Literally translating to 'son of Marcos' in Hebrew, the range is a tribute to the traditional Argentinian wine style. Minimal intervention during the growing season and through harvest allows the true fruit character to develop, which winemaker Balbo retains in the wine to create a lush, full-bodied, but elegant Malbec.
Super-premium range:
Susana Balbo Malbec, 2011

This wine is described as the ultimate expression of Susana Balbo's art as winemaker. The wine is made from carefully selected barrels to create complex, sophisticated wines. Aromas of blackberry, black cherry with hints of mint and spice. On the palate – ripe plum, dark chocolate, vanilla. It all comes together in a beautifully elegant wine with a lasting velvety finish.
The others:
The only white of the day – Alta Vista Classic Torrontes, 2012 is ideal for the Indian market. A fresh and aromatic wine with high acidity, just like we love. And at a DF price of INR 1,298 it is well-priced too. Although the Bonardas were enjoyable wines, the Indian market is still too nascent to experiment with a little-known grape like this one.