The Legend of Château Angélus
The time I tasted one of the most prestigious wines in the world 
He picks up the bottle, refills their wine glasses and sets it back on the table. If it were any other man in any other film it would hardly matter what the bottle was. But everyone knows that to James Bond, his tipple is always of great importance. Although the bottle label can't be read, there is a distinctive golden bell on it and to those in the know that is indication enough of just how good a wine Bond and his lady-love Vesper Lynd are sharing in 'Casino Royale'. It is a prized bottle from the famous Bordeaux (Saint-Emilion) wine house – Château Angélus.
I start with this visual because it is not every day that a brand is deemed worthy of being featured in a Bond film, especially at the request of the film makers themselves. But Château Angélus hardly needs a cult classic to tell of its prestige. It is a classic in its own right, one that predates both the movie and its creator.
In fact, it has a history that dates back to the time of Emperor Napoleon III when it was overlooked as it lay on the Right Bank of the famous Bordeaux estuary, thereby disqualifying it from being classified as a first growth (of the highest quality). That was in 1855 and almost a century later, in 1955, Saint-Emilion decided to classify its wines as Premier Grand Cru Classe – A and B – and Grand Cru Classe. At that time only 2 wines were allowed under the hallowed 'A' nomenclature, the others being grouped under 'B', which was a very prestigious classification in itself. It was decided that every ten years the classification would be revisited (something the Left Bank abhors till today) and wines would either gain or lose their pedigree tag. While many new Châteaux were added to the 'B' series, no additions had been made to the royal couple occupying 'A'. Until 2012. That's when two other Châteaux were inducted into this rarest of rare classifications and Château Angélus created history by being on of those two.
 Then and Now
The Château has been owned by the Boüard de Laforest family since Maurice de Boüard de Laforest acquired it in 1909. Only a fraction of what it is today, Maurice expanded the area of the estate by including neighbouring plots, as did his sons after him. The estate took on the name of a very old patch of vines in the centre of which the workers could hear the Angélus or church bells ring simultaneously from the three churches that surrounded it.
Today it is run by Hubert de Boüard de Laforest who joined the family business at Angélus in 1976 after extensive studies in the field of winemaking. With him came several modernisations to the wine house, including recent biodynamic practices. Always mindful of the heritage that the land and their vines hold, the winemaker is careful to include new technology so long as it does not limit the effects of the terroir or the natural expression of the wines.
The vineyards are spread over a total of 34 hectares – 27 of which are classified under the Saint Émilion rules as good enough to make Château Angélus. The rest of the land is used to grow their second and third wines – Le Carillon d'Angélus and D'Angélus No. 3 – each exquisite wines in their own right.
Following the traditional blends, approximately half of the vineyards are planted with Merlot. The rest is covered by Cabernet Franc and a mere 3 percent of the vineyards grow Cabernet Sauvignon. It is the Cabernet Franc to which de Boüard attributes Angélus's uniqueness. Though slow to develop, this grape brings elegance and sophistication to the wines of the Château.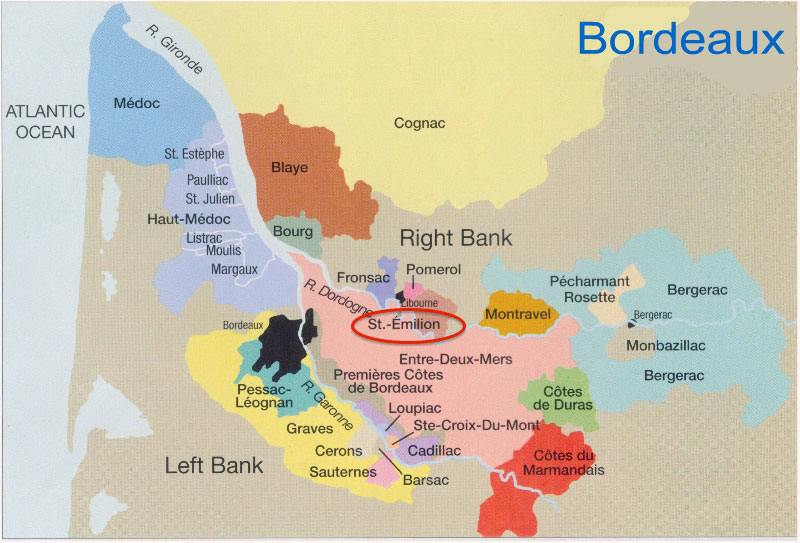 The Experience
Recently, the Château and its current owners were in Delhi to share some of their wine with a few of us lucky guests. Organised by importer Amphora Wines, the dinner showcased four wines – the stately Angélus 2006, Le Carillon d'Angélus 2011, D'Angélus No. 3 2008 and Hubert de Boüard's newest baby of sorts – the Grand Cru Silver Bell 2010.
The experience was nothing short of exhilarating. Following the traditional blend of Cabernet Franc, Merlot and Cabernet Sauvignon, the flagship wine was complex, deep and brooding with a smoky-toasty complexity yet approachable and fruity with a sense of cognisance. About 100,000 bottles of Angélus are produced annually, and in India the 2006 vintage commands a whopping MRP of Rs 2,01,000. Le Carillon, as the house's second wine, is priced at MRP Rs 53,360. Understandably these wines are only ordered on special request and can be found with select hotels.
Also made by Hubert de Boüard, Silver Bell is a more recent label made at a different estate which falls under the Grand Cru classification. It is a wine that is much simpler in style and exploit, but one that undoubtedly reflects the glory and magnificence of its elder siblings. Add to that the fact that it is much more affordable and it perhaps makes good sense for the Indian market. Ranjit Gupta, the man behind Amphora Wines clarifies that in the price sensitive market like India, the Angélus no. 3 which retails at Rs 8,995 and Silver Bell at Rs 6,845 will be the point of focus.
Overall the wines of Angélus showed a symphony between past and present, and gave us an idea of how the future will shape up for this revered Saint-Emilion appellation.