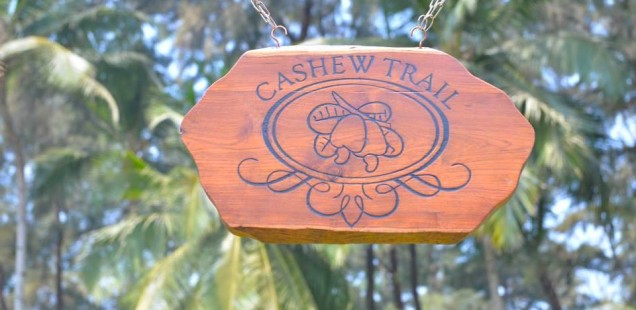 The Cashew Trail @ Park Hyatt, Goa
It's always nice to receive an invite for an event that's in Goa. So, last month when I was called to attend The Cashew Trail, at the Park Hyatt Resort & Spa, Goa there was no hesitation at all. The Cashew Trail is an annual event organised by the luxury hotel chain with an intent to explore the heritage of the native Goan cashew fruit, primarily through the much-loved local spirit – feni. (To know more about how feni is made, read my post here)
A week-long line up of activities include cashew-fruit picking, feni appreciation, cooking and mixology competitions, special dinners, cashew-infused spa treatments and a bunch of fun stuff that ends with a lively brunch on the hotel's generous lawns. This was my first experience at The Cashew Trail and I must say that the crew, under the watchful eye of GM Thomas Abraham, does a bang-up job in putting it all together. The attention to detail they displayed from the personalised invites, to the little hats and cashew treats left in my room, is not easy to come by. I spent three days at this expansive South Goa property and it was hard to stay goodbye. I've put together a visual log of my experiences delving into all things cashew.
OF PALMS & POOLS: Sometimes it's hard to convince people that I actually work when I travel. You can see why, can't you?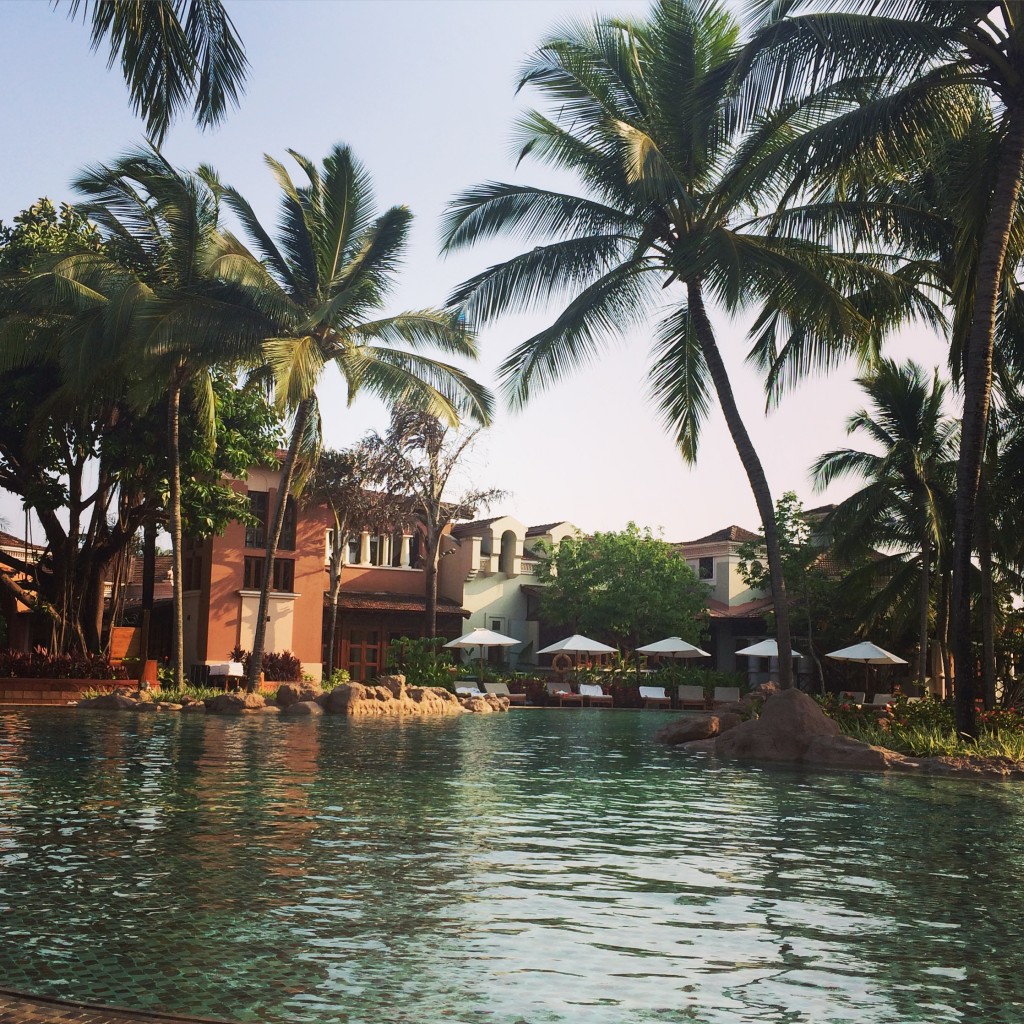 AINT IT FENI HOW: Dinner my first night there involved a specially curated menu by Chef Elridge Vaz. The plates used contemporary cooking and plating techniques but they also had a significant Goan twist to them. Each course was paired with urrak or feni by producer Madame Rosa. They've partnered with the Park Hyatt Goa since the inception of The Cashew Trail. Brothers Cedric and Mac Vaz who run the family distillery took us through the various versions of the drink including a rare Port Oak Cask 5 year aged feni.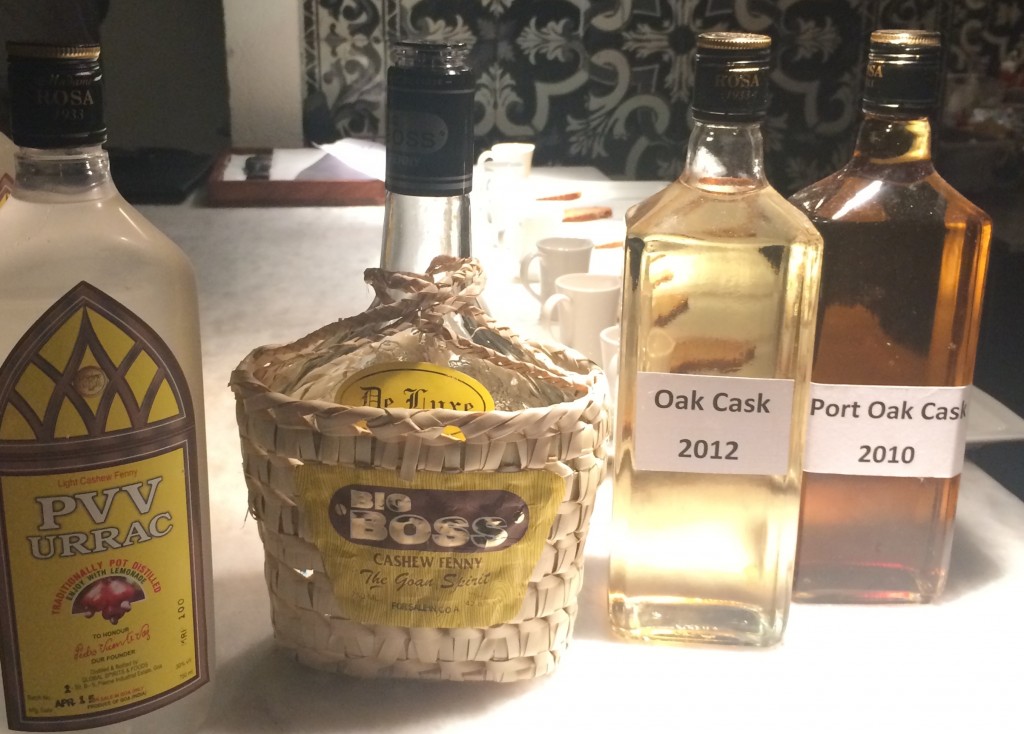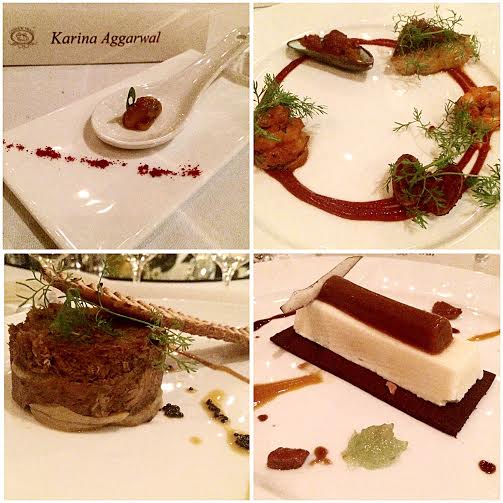 THE KING'S EFFECT: There's always time for a swig of King's beer. Goa's local brew somehow only works with the charm of the city. The minute you take it out of the city it's just disappointing. This was on the way to one of Madame Rosa's distilleries. The Park Hyatt team had coolers filled with cola, water and beer – all the essentials!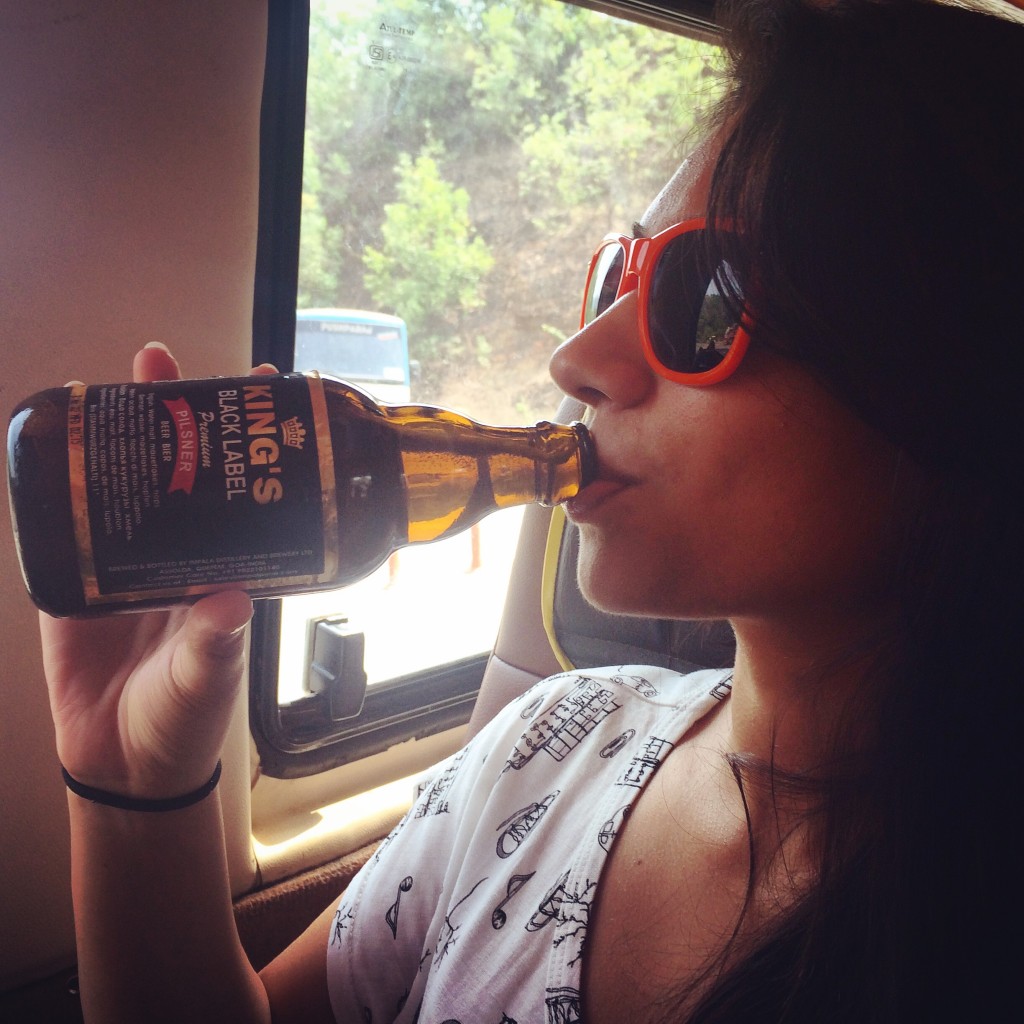 THE OUT-OF-TOWNERS: Fellow bloggers and journalists on a mission to pick as many fruits as possible at the cashew farm. Only fully ripened cashews are picked for feni production and so most often the fruits are collected from the ground with the help of a nail at the end of a stick (called kanta).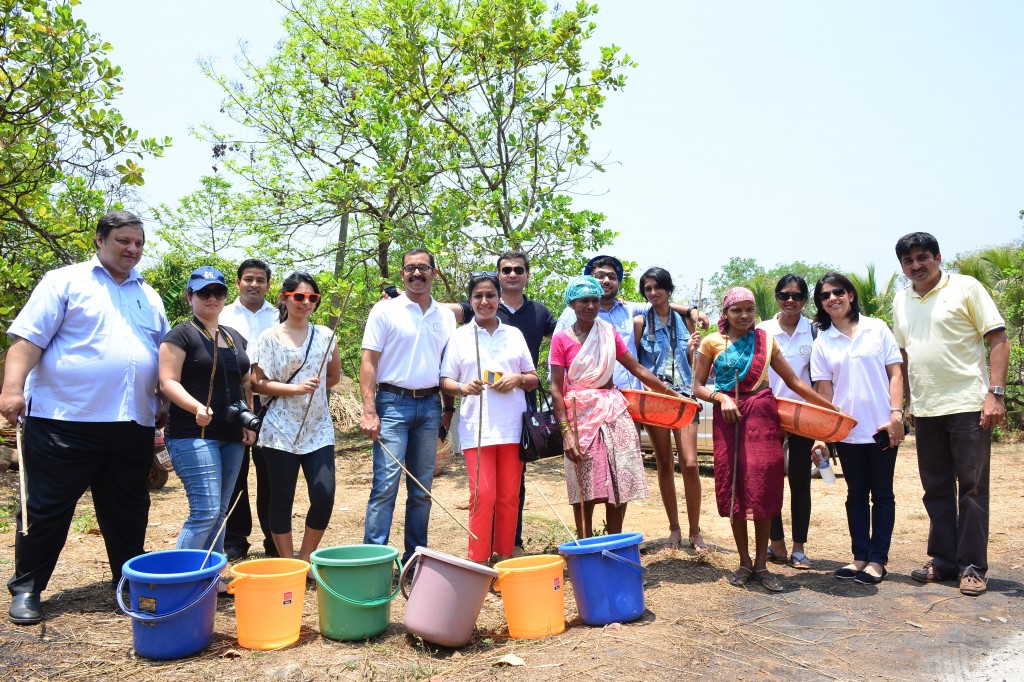 NOSTALGIA: As a kid I'd spend all my summers in Goa, since my mom's Goan and the extended family still lives there. Growing up, one of the best summer traditions was pigging out on jackfruit and cashew. You can suck on them straight off the tree or cut them into cubes and sprinkle salt over as a snack. It's yummy both ways.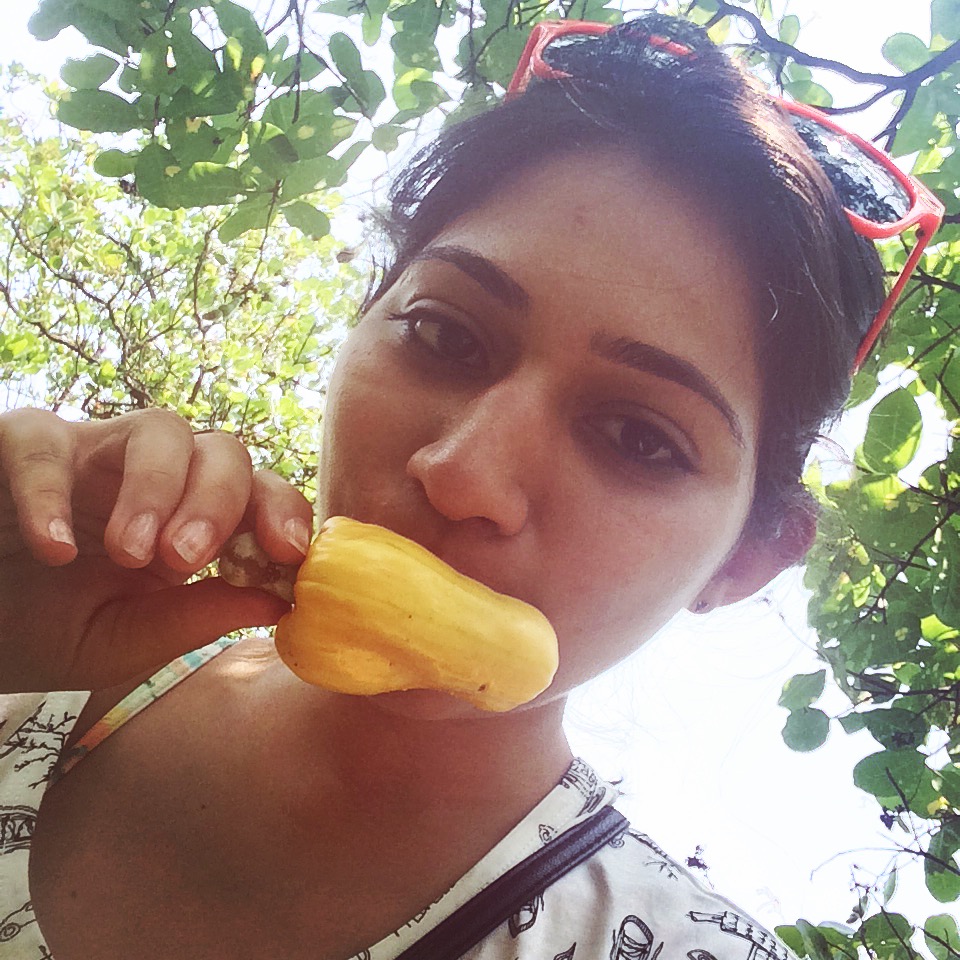 FRUIT-FULL: A job well done, no thanks to me. Once the nut is separated from the fruits, they are gathered in a vat, and then crushed. The juice is collected and then distilled to produce either urrak or feni.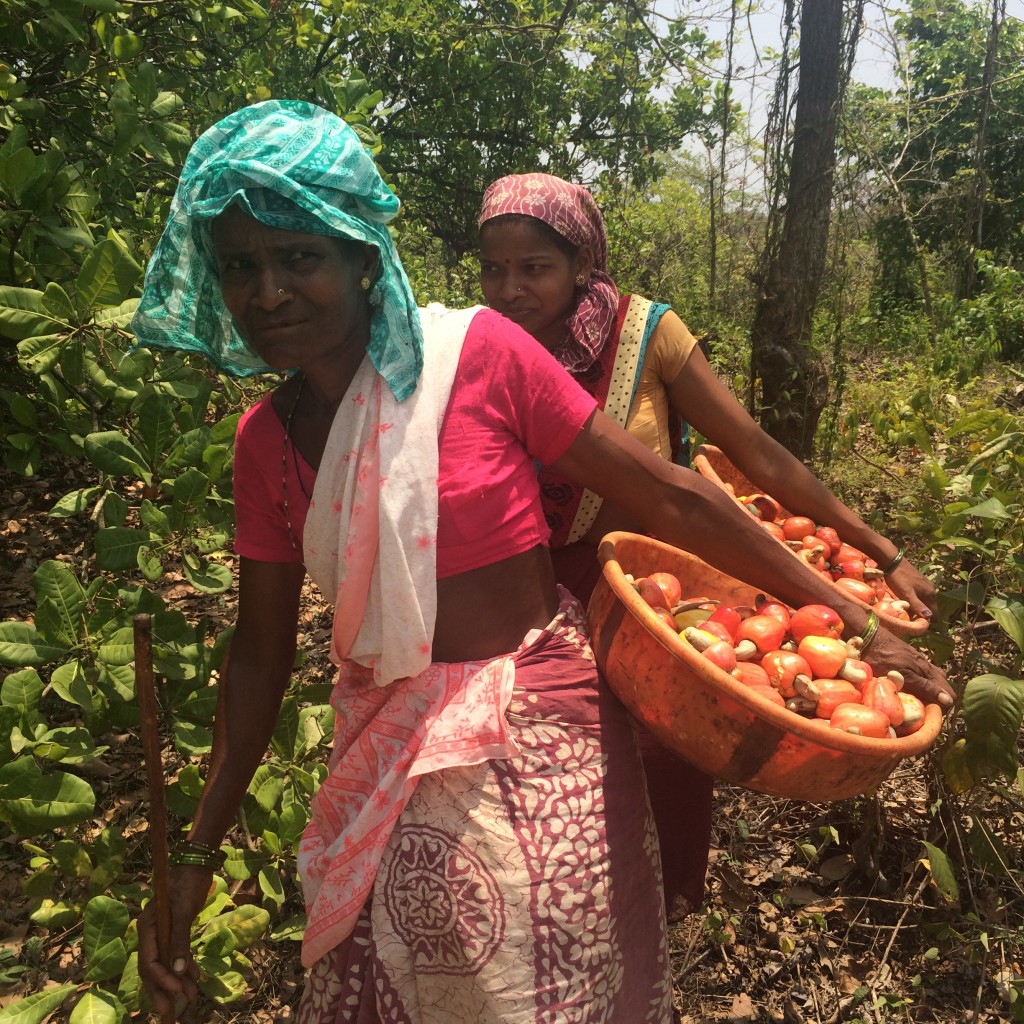 GO(A)ING TRADITIONAL: Lunch was at one of the oldest spice farms in Goa called Savoi Plantation. I've been to a couple of these farms before and the meals there feature as some of the best in my life. Rustic, comforting and always pushing you to the brink of the most feel-good gluttony. Our drink of choice was urrak, produced after the first distillation of the cashew juice. Fresher and a lot milder in alcohol compared to feni (15% compared to 42% abv), urrak is best drunk with Limca or some other lemonade substitute. The connoisseurs will tell you that adding a wedge of lime and/or a leaf of All Spice is the way to do it.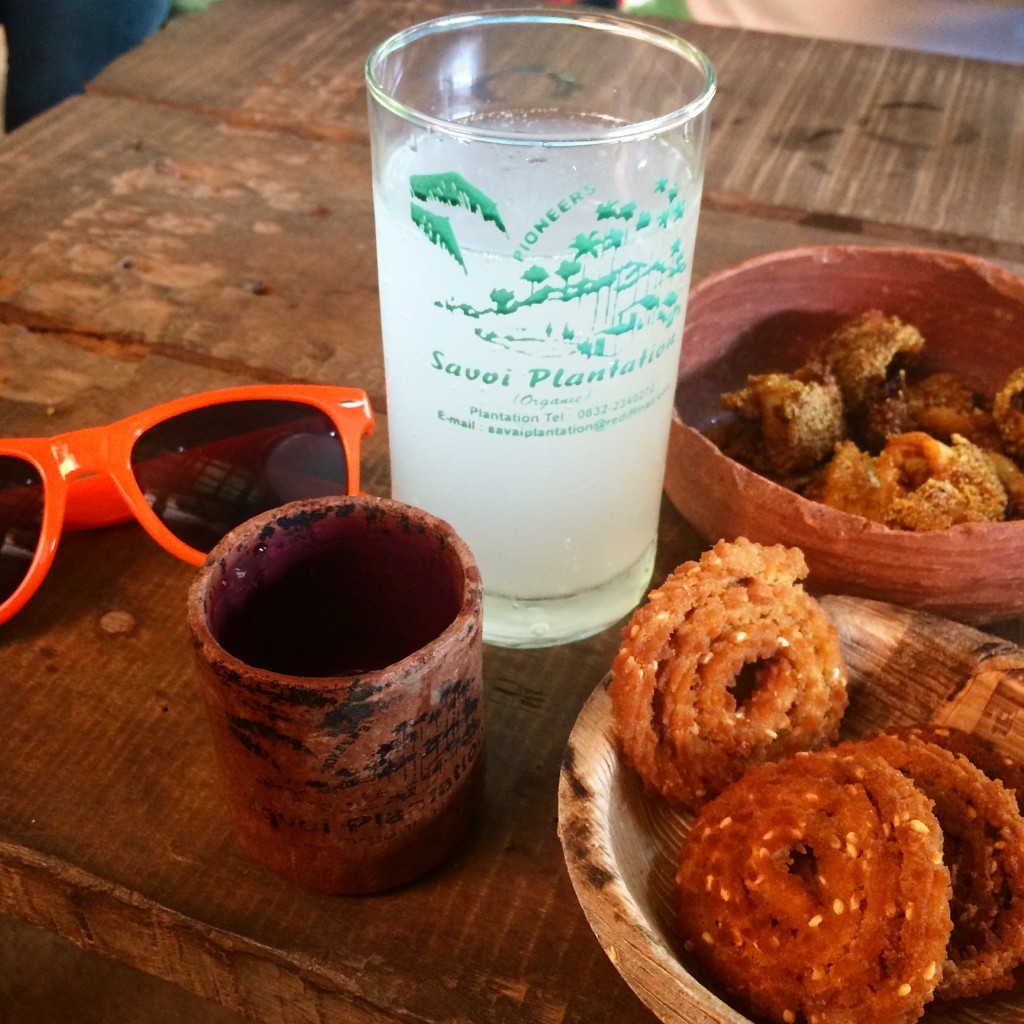 BECAUSE WAKING UP IS HARD WORK: The next morning I had a spa date. The Serano Spa at Park Hyatt is one of the most award in the city, and perhaps the country. A special cashew ritual was created for the first Cashew Trail four years ago. The treatment grew to be so popular that now it's a fixture on their menu. It is quite heavenly.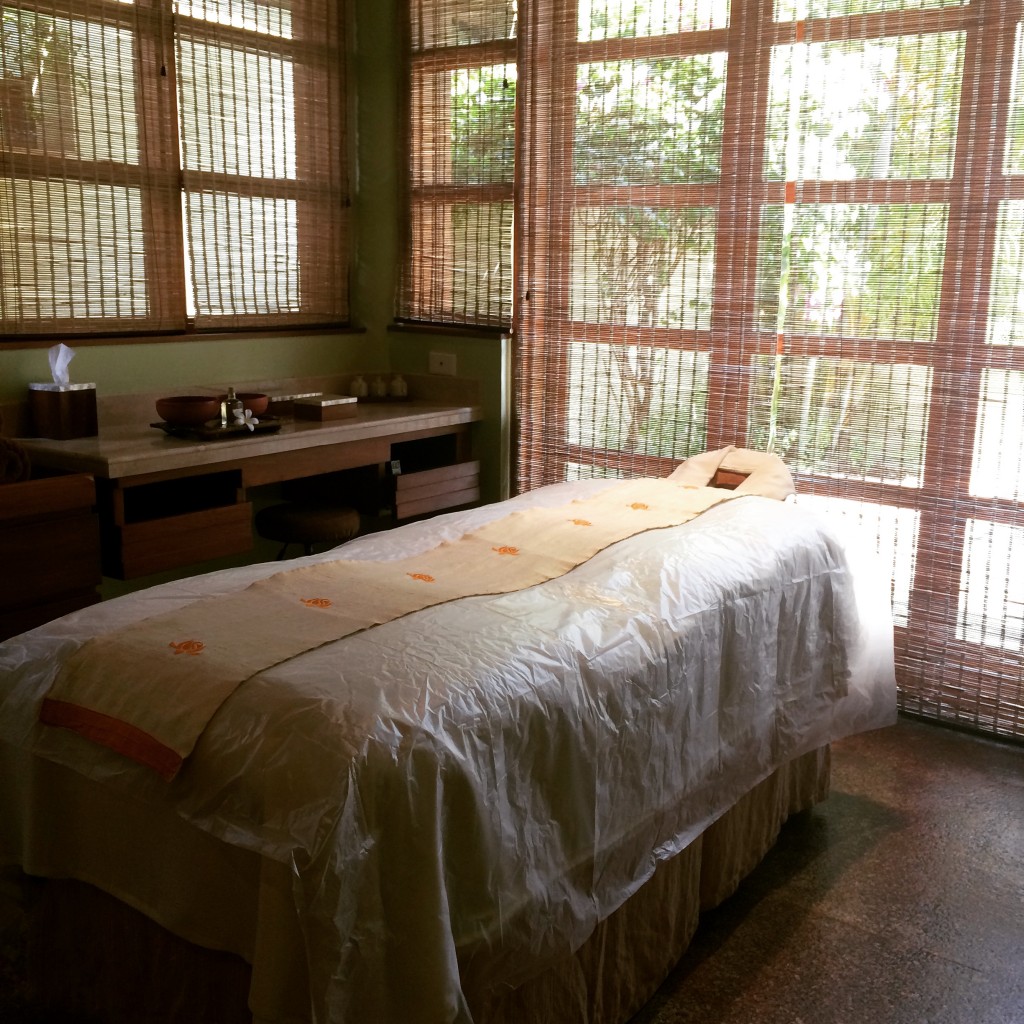 A SUN-SPECKLED AFTERNOON: The glorious Cashew Trail ends with an invite-only brunch that's laid out with rows and rows of food stations all prettily laid out.The brunch lasts well into the evening with feni, urrak and beer flowing freely. A great way to spend a Sunday afternoon.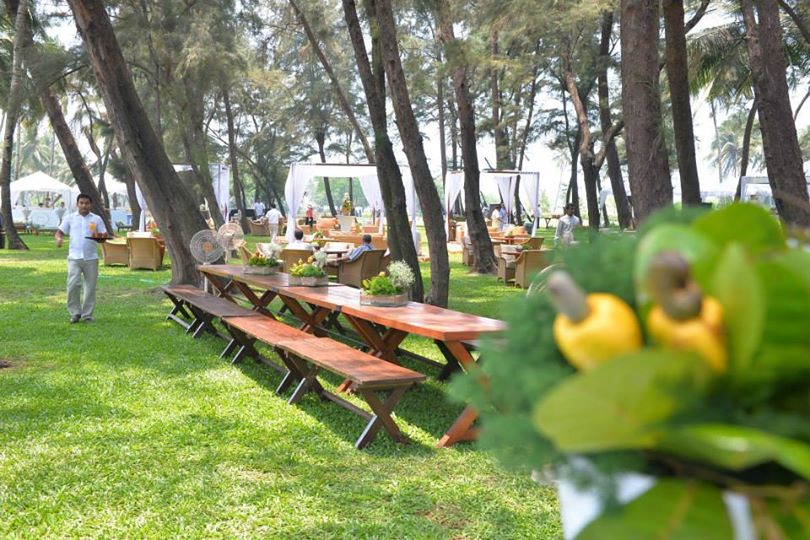 More pictures of The Cashew Trail experience up here.