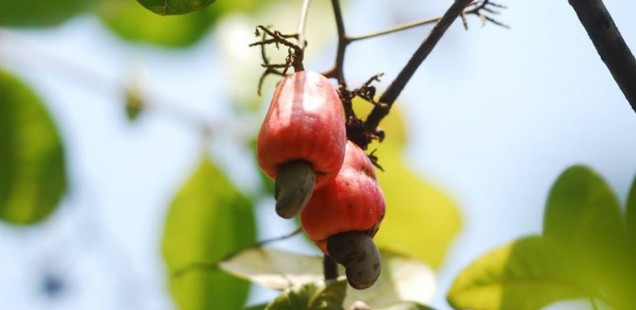 Should Feni be India's heritage spirit?
China has its baijiu, Mexico its tequila, Japan its sake, Greece its ouzo…but what is India's famous heritage spirit? It's strange that in a country as large as ours we haven't promoted any native spirits yet. Of course, it's a tough task by any measure to pick just one when we have such a wide variety of local distillates that differ so greatly from North to South, East to West. But one among them that I'm rooting for is Feni – Goa's beloved distilled spirit. It is made in two styles – of cashew fruit and coconut. However, the cashew version is far more popular and is also a more sophisticated and established industry.
I'll admit that feni is not easy to take to. Despite my Goan roots it's taken me a long time to appreciate the drink for all its worth. It still isn't my go-to drink but it certainly has its moments. What people find most 'offensive' are the aromas. If you haven't grown up with the scent of over ripe cashew wafting through the house each summer, it can be quite intimidating. My advice – give it a chance to grow on you. You weren't born with a taste for caviar, escargot, blue cheese, foie gras, or tequila, even. You've evolved into it, and it's the same with feni. On the palate it is smooth, and full of character that's derived from the cashew fruit.
Making Cashew Feni
Feni is a white spirit traditionally made from the juice of the cashew fruit. Only tree-ripened cashew apples are used for production. Harvesters use a wooden stick with a nail attached to pick the fruits off the floor and collected in a large vat where, after separating the nut, they are pressed to release the juice. For the production of feni, the free-run juice, which is called neero, is left to ferment in for a few days. Post fermentation, traditional earthen pots or the more-modern copper pots are used for distillation. The fire heated pot stills cause the alcohol to turn to vapour. The only escape route is through a thin tube which is immersed in water. The cool water causes the vapour to condense to liquid and is collected in a container. The liquid produced after this first distillation is called urrack. This process is repeated three times to produce feni. Typically urrack has around 15% alcohol levels while feni is considerably stronger at 45%.
Feni and urrak are typically had with lemonade (Limca), but a well-made feni can even be appreciated on its own, or over a few cubes of ice. The popular producers are Madame Rosa and Cazulo. The curiously-bottled Big Boss by Madame Rosa is perhaps the most widely known, but I'd suggest trying the limited edition Lembranca (blend of fresh distillate with oak aged feni) instead. The spunky new Cazulo premium feni which has both cashew and coconut variants is also a good bet. They also have a host of interesting cocktail recipes if you'd prefer to try it that way.
Marking Milestones – Feni today 
Despite its centuries-old history, it was only in 2009 that the spirit took its first step towards being a worldclass product. That was the year that Cashew feni acquired its approval for Geographical Indication (GI) status. The GI status is administered to protect various foods and beverages that come from specific regions and have "a special quality or characteristics or reputation based upon the climatic or production methods unique to the geographical location." To put it in context, GI is what decrees that any wine called Champagne must be made within the region of Champagne in France. Same goes for Tequila from specific parts of Mexico or Roquefort cheese that must be aged in natural caves of Roquefort-sur-Soulzon in France. Internationally, GI conveys a sense of assurance to the buyer about the quality and provenance of the product.
The GI status is a big deal by any standard, unfortunately within the country feni is still labeled 'country liquor' and is thus not allowed to be sold in any state other than Goa. It's rather ironic that Goan cashew feni reaches America, Europe and parts of Asia, but can't legally be sold 350 miles away in Bombay.
So the next time you're in India's perennial holiday destination, grab yourself a glass of feni and give it a fair shot. I'm hoping you'll come to root for it as one of India's heritage spirits too.