New in the market: Myra Reserve Wines

It is always a treat to taste a wine for the first time. (Well, almost always.) There is suspense, apprehensions, expectations, and most of all, curiosity. I must admit that I've had my share of times when tasting Indian wines and it all turned disappointing very quickly. But I am forever hopeful. It was with this precise mix of emotions that the Myra Reserve bottles were received.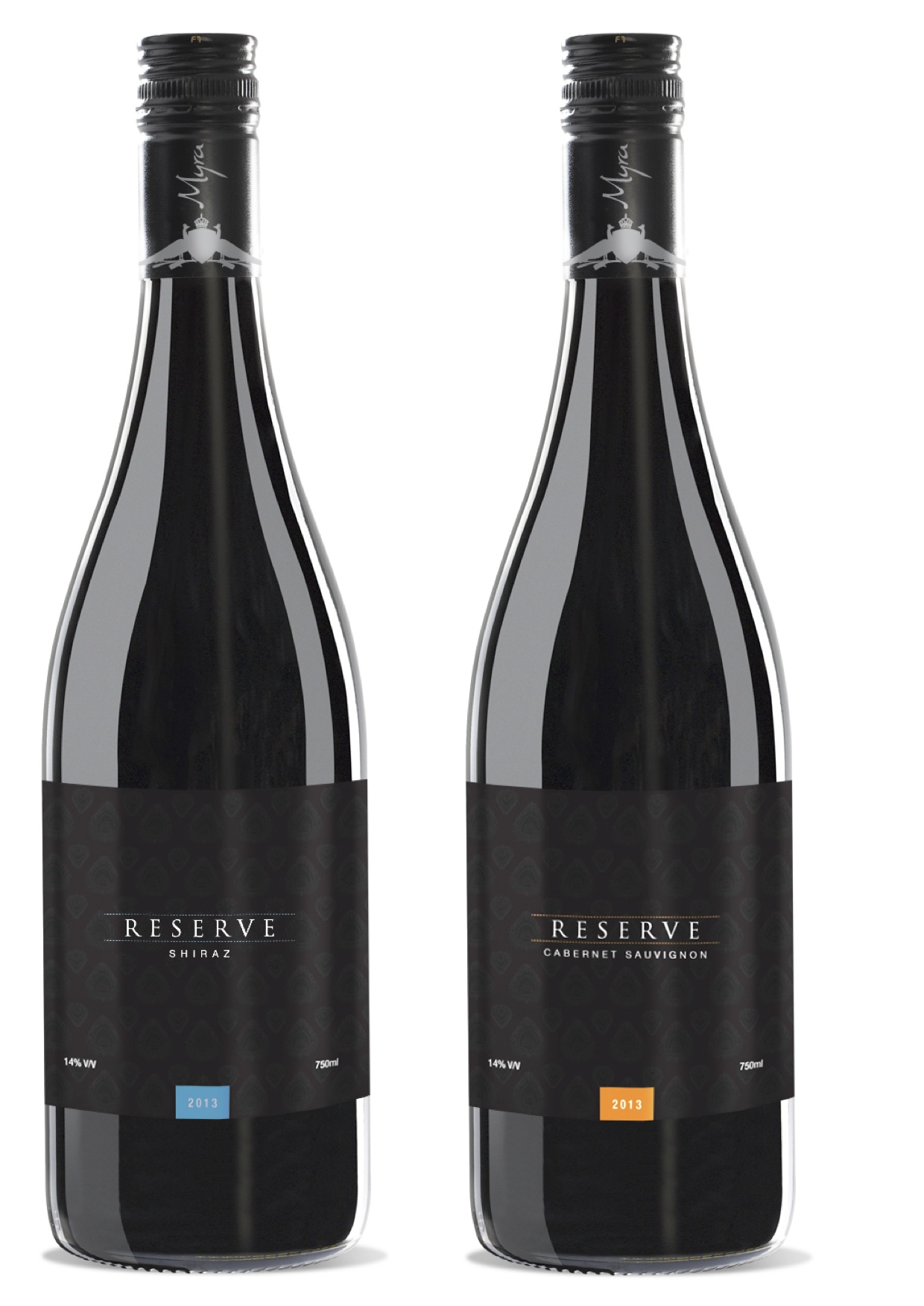 The labels are simple with the word Reserve being the most prominent and the grape variety subtly highlighted. Interestingly 'Myra' is only mentioned on the back label. A bold move for sure, not sure how advisable it is though. Currently there is a Shiraz and a Cabernet Sauvignon in the reserve category.
Before we go ahead, maybe we should start with 'What makes a Reserve wine?'. In certain European countries (Spain, Italy) the word has an official definition as prescribed by the local lawmaking body and upheld by the law of the land. In France, however, it means nothing really. India, then is like France. But for the sake of argument (and agreement) we can see some common traits to these reserve wines. For instance, they are (a)usually from specially selected (higher-quality) grapes (b) richer in concentration and flavour (c) aged in oak (d) pricier than the generic range.
So now back to Myra. I haven't tasted their other wines yet. The Reserves were my first introduction to the brand and I must say I came away pleasantly surprised.
There was a nice structure and an elegance to both the wines. A good balance of oak and fruit made them appealing and approachable. Both wines showed good varietal character which is to say that you could tell the grape they had come from simply by tasting. However the Shiraz was more characteristic in this self-revealing trait than the Cabernet. Available in Maharashtra and Karnataka, both are priced at INR 800 making them perhaps the most affordable reserve wines on the market. To conclude – definitely worth a try!
Tasting notes
Reserve Shiraz 2013
On the nose the Shiraz was very tight with almost varnish-like (volatile acidity in winespeak) aromas on the first sniff. A little swirling to the let the air in and this dissipated quickly giving way to notes of ripe red fruit with generous amounts of vanilla from the oak (chips?). Clean and well-balanced on the palate. Medium, pleasing finish. All in all the wine left a good impression, one that was inviting enough to go for another sip.
Reserve Cabernet Sauvignon 2013
Muted nose that took a little wrestling to open up. Dusty, concentrated nose and something that I didn't quite like. Upon keeping in the glass the aromas certainly improved a bit. On the palate though it was smooth and easy drinking. Well-balanced and a medium finish.