NEW ON THE GIN RADAR
Here's what's in store on the Indian gin-scape.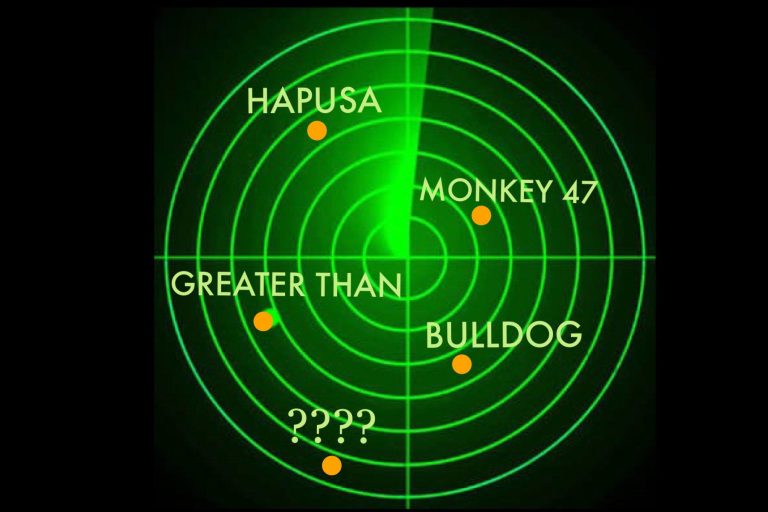 As fascinating histories go, few spirits can hold a candle to Gin. The Dorian Gray of the beverage world has had quite the murky past, with monikers like 'Mother's Ruin' and 'Poor-man's tipple'. Bootlegging, smuggling, ruined careers, suicides and violent deaths, gin straddled it all in its rise to infamy. [Read: The Bluffers Guide to Gin] But those are stories of the past. Today, this juniper-juice is back in favour. Gin is in. It's trendy, classy and a bartender favourite.
In India, we can count on the ubiquitous Hendrick's, Beefeater, Bombay Sapphire, Tanqueray and Gordon's to rekindle the joy of a good G+T. Even the more elusive Caorunn, Sipsmith and Gin Mare are now in India. But there's a lot more juniper goodness on its way and here's what has me most excited.
HAPUSA – Himalayan Dry Gin
This will be the first premium quality Indian gin to hit the market and I can't wait! Anand Virmani, Co-founder & Distiller along with Vaibhav Singh (he of the Perch Delhi fame) first set things in motion in 2015 and went on to produce at a distillery in Goa. Now they're set with the spirit(s) and I was one of the lucky few to taste it. 'Hapusa', Sanskrit for juniper, is branded as a 'Himalayan Dry Gin' and uses juniper sourced from Himachal Pradesh. 9 botanicals, all sourced from India (yes!), including cardamom, mango, fresh turmeric, coriander, ginger and Gondhoraj limes come together for a well-balanced gin with distinct front notes of warm spice. Price: at approx Rs. 2,600 for 750ml, Hapusa will launch in October in Goa, Bengaluru and Delhi. 
GREATER THAN
From the makers of Hapusa also comes Greater Than, a juniper-driven London Dry style gin. Priced at under Rs. 1,000 it's positioned to be the pouring brand at bars across the country. When it comes to gin, my preference leans towards juniper-heavy, floral, fresh gins as opposed to those characterised by warm spices like cardamom, clove or/and cinnamon. Which is why of the two brands I'm partial to Greater Than. The fennel, lemon grass and ginger botanicals (among others) create a lovely balance of zest and spice. There's also this pleasant oiliness on the palate (reminds me of coconut!) that shines through when you drink it on ice which is how I enjoyed it. At the price it's at, this one's a no-brainer. Price: approx Rs. 950 for 750ml. Launches in Goa next month, then Bengaluru and Delhi.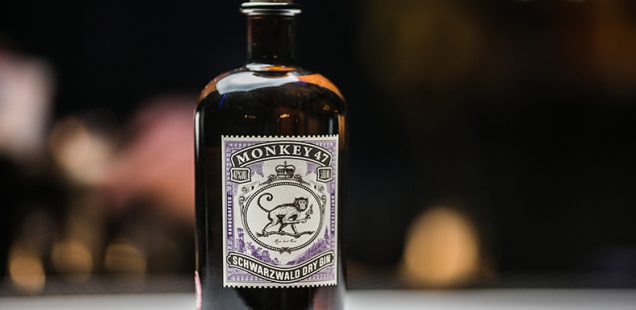 MONKEY 47 Schwarzwald Dry Gin
I love this quirky gin which comes from the heart of Germany's Black Forest and uses 47 botanicals in its recipe. Yep, 47! Amongst its many eccentricities, the unfiltered gin is matured in earthen pots for three months. To say that it's a complex sip is redundant (it does have 47 ingredients after all!) but every pour reveals a little more to keep you guessing and that's what I enjoy most about it. Price: come July, Monkey47 will swing its way to bars across Delhi, Mumbai and Bengaluru at around Rs. 5,000 for 500ml.
BULLDOG
The irreverent British Bulldog is especially awaited on our shores thanks to top dog, Anshuman Vohra's India connect. This New York based banker with a fascination for gin and Winston Churchill (hence the name Bulldog) would scout for exotic botanicals during his travels. Finally, 12 ingredients from 8 countries came together in 2007 to create this unique expression of a London Dry gin. Don't expect any British subtlety here. Makes for a punchy and zesty G&T. Also works well in a martini. Price: there's been a delay already but hopefully we'll see this black bottle on local shelves come August. Tentatively between Rs. 4,000 – 5,000.
[WORK IN PROGRESS]
Another exciting gin project that's underway, this one is helmed by Rahul Mehra (one-third of Gateway Brewing Co. in Mumbai), Sakshi Saigal and Vidhur Gupta. Their love for a good G+T inspired them to craft a gin for India. At this point they've finalised their recipe with Glasgow Distillery in Scotland, where the gin will be distilled. The name hasn't been finalised yet. Rahul says it will be a "fresh and dry gin to be enjoyed with tonic. Prominent spicy, earthy notes of pepper, licorice and juniper but also slightly tropical and refreshing." On the side, Rahul is also part of Svami which is slated to launch a range of fine tonic waters in a few months. Price: tentatively around Rs. 3,000 and if things go as planned we'll see the gin in Mumbai by October 2017.
[WORK IN PROGRESS] 2
Late last year (2016) I met Tasmanian Distiller Bill Lark at an event for Tasmanian Whisky at the Australian High Commission in Delhi. He shared then that he's working with some clients to make a local gin in Bengaluru. That's all I know about it despite trying very hard to find out how far along the project is. More updates when I get them. But remember, you read it here first!
(A part of this story first appeared in GQIndia, April 2017)