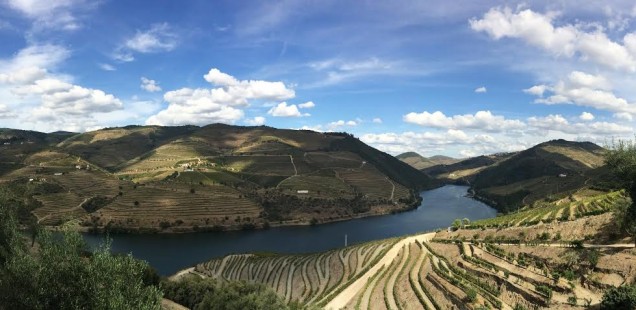 DOURO – the old and the new
Which is better – tradition or modernity, old or new? An experience through Niepoort and Quinta do Pôpa wineries in the Douro Valley.
In the world of wine there's always a jostle between tradition and modernity, old and new. But I realise more and more that it isn't about taking sides. I've often found that wines at both ends of the spectrum have their share of ingenuity and temptation. But nothing highlighted this as much as my recent trip to Portugal. As I mentioned in my previous post, this September I was in Porto was to celebrate the first International Port Wine Day event. In the days that followed, I toured the incredible wine region of Douro and this is where I got to experience the two very contrasting approaches to making wine and both the experiences left me enriched and humbled. Here is how it all happened.
I chalk it down to fate that during the conference at the Port Wine Day event I happened to be sitting behind a gentleman with unruly, salt-and-pepper curls. Since this was my first trip to the Douro to experience the famous fortified Port wines, I did not recognise this man. As we rose from our seats to exit the room he turned around and introduced himself. "I'm Dirk," he said. That was all it took for alarm bells to go off in my head. I had heard of Dirk Niepoort – 'The Pope of Port' some Portuguese wine writers called him. 'If I were a 13 year-old girl, this would be my groupie moment at seeing Taylor Swift,' I thought.
A few days later I visited him at his winery in the Douro – Quinta de Nápoles. Dirk van der Niepoort comes from one of the oldest Dutch families to have settled in the region and his winery remains one of the most reputed Port houses to be reckoned with. The family has been making wine since 1842. The Douro winery as it stands today was purchased in 1987. Although the winery here only produces the unfortified wines of Niepoort. I had a chance to taste their entire range – from Ports to the dry wines – including one very special vintage Port from the year of my birth and another dating as far back as 1863! Through all of it what was most apparent is an elegance and truth to the wines. His philosophy seems to be: it is good to follow tradition as long as one is not entirely bound by it. This philosophy resonates strongly in his wines. There's a reverence of tradition that is unmistakeable in his wines but with a hint of Dirk Niepoort's own brand of quirk and a respect for innovation.
Apart from the classical Douro ports, Niepoort makes some outstanding Douro reds. Far from being in the rat-race to produce nondescript Merlots or crowd-pleasing Cabernets, Dirk would rather make a strong punchy blend using local grapes, something that embodies and can represent the winemaking spirit of the region. His wines push you to stop and feel, it's an introduction to a person almost. Like the masculine, well-mannered 2011 Batuta and the coy, feminine 2012 Charme made using local grapes.
He has also spent time and money researching local Portuguese grapes in order to understand them better. Through his wines he aims to resurrect a few that have been relegated for decades. One of the most interesting among the indigenous grapes I was exposed to was the Baga grape most stunningly expressed in the wines from Bairrada region. Tasting Baga wines drew allusions to the Nebbiolo grape. Seeing how Dirk Niepoort moulded the Baga grape to create such different expressions is an experience in itself. His most recent project has been in the lesser-known region of Dão.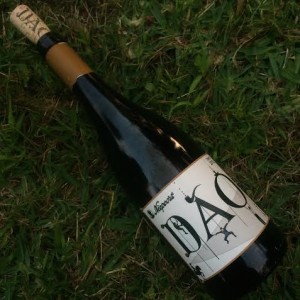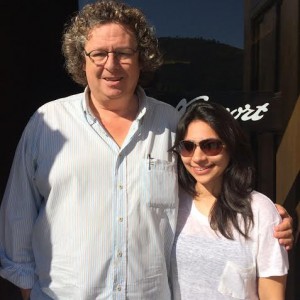 15-minutes away from Quinta de Nápoles is Quinta do Pôpa. A Portuguese #winelover friend (Andre Rebeirinho who hosts the amazing Adegga Wine Markets) connected me to the owner and so I visited to have a look around.
In 2003 José Ferreira bought a vineyard in Douro, taking the first step toward his and his father's dream of making wine in the region. In the years that followed Ferreira built the vineyards by purchasing parcels of land until it totalled 30 hectares. The winery was christened Quinta do Pôpa in honour of his father Francisco Ferreira who was nicknamed Pôpa. Today José's son Stéphane Ferreira oversees the production at this modern sophisticated wine house. What was an initial surprise to me was that Quinta do Pôpa doesn't make any Port wines. Instead, in this hallowed wine region they produce white, red and rosé wines of international quality from local grapes.
Quinta do Pôpa belongs to a new breed of wineries which, much to the alarm of many, are looking at changing the way things have been for the longest time. For example, ask any Port producer the grapes that go into their wine and you will get a few mumbled names that taper off into incoherent sounds. The reason for this is that the individual grapes lose their significance in the making of Port and given how over 200 different varieties of grapes are still growing in many Portuguese vineyards it becomes highly difficult to segregate them. At Pôpa, the effort is to bring recognition to at least a handful of these and this is being done by producing mono-varietal wines using local grapes such as Touriga Nacional, Tinta Roriz, among others. A visit to the winery and the cellars below will show that it is rather modern. Luís Pato, a well-known winemaker has been involved with Pôpa since 2006. He is considered a man who doesn't hesitate to revolutionize wines and change practices if it benefits the character of his wines. And yet I was pleasantly surprised to know that they still employ the traditional Lagares method (vinification through foot treading in granite tanks) for many of their top wines. A tasting of 10 wines from their portfolio showed that the wines are of great quality – unique and yet very easily received. It is still Douro but it just isn't Douro as it has always been imagined to be. The Pôpa VV 2007 was a particular treat. Produced from the Vinhas Velhas (Old Vines) which are over 60 years old it has a lovely full-bodied, velvety palate.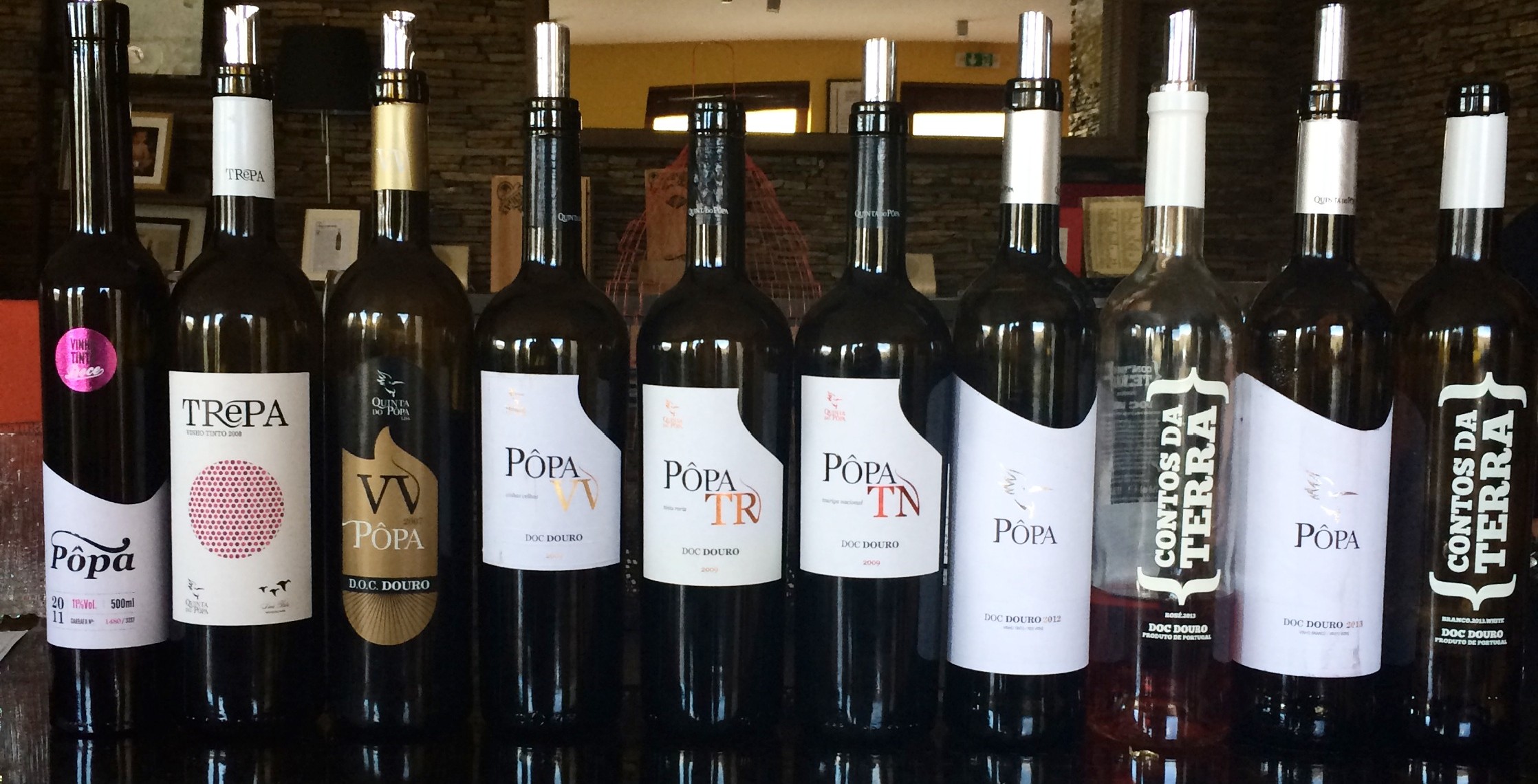 One day, two distinctly different styles of winemaking. Both the wines of Niepoort and Popa have admirers and sometimes in the same people, and it isn't difficult to see why: in spite of the stylistic differences in their approach to presenting wines to consumers, both of them regard quality as primary and wouldn't compromise their efforts in ensuring that only the best wines leave their winery. They may have different tunes but they are both singing the sweetest songs. And as long as the rhythm is soothing and the melody pleasant, we should have nothing to complain about. As I have discovered – in the battle between tradition and modernity, choosing sides is never a good plan as the only purpose it will serve is to deprive you of some exquisite wine.
(The story originally appeared in the December 2014 issue of Spiritz magazine.)