Sulafest 2012: All you need to know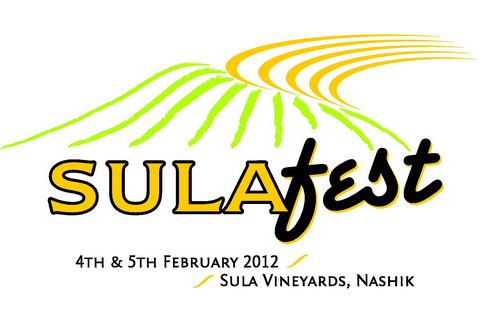 The annual wine and music festival is back and for the first time Sulafest will be a two day event.
Artist lineup: Now in its fifth edition, it will feature Nitin Sawhney, world-class producer, songwriter, DJ, multi-instrumentalist, orchestral composer and cultural pioneer. This will be Sawhney's first performance in India. Other acts you can look forward to – BLACKSTRATBLUES feat Nikhil D'Souza, REGGAE RAJAHS feat Cali P Steppa Style, ETIENNE MBAPPÉ & Su La Také, Papon and The East India Company, Ankur and The Ghalat Family, Soulmate and Dualist Inquiry.
Food stalls: Little Italy, Maroosh and Amore.
Drink up: Sula's made sure there are even options for the non-wine drinkers. Last year there was quite a bit of Kingfisher doing the rounds. This time round apart from the Sula wines there will be Asahi, Budweiser, Mount Gay, Cointreau, Remy Martin, The Balvenie and Hendricks Gin at the bar.
Extras: Shop at the Sulafest Bazaar, indulge in foot massages, go a little crazy with tattoos and get down and dirty with some grape stomping.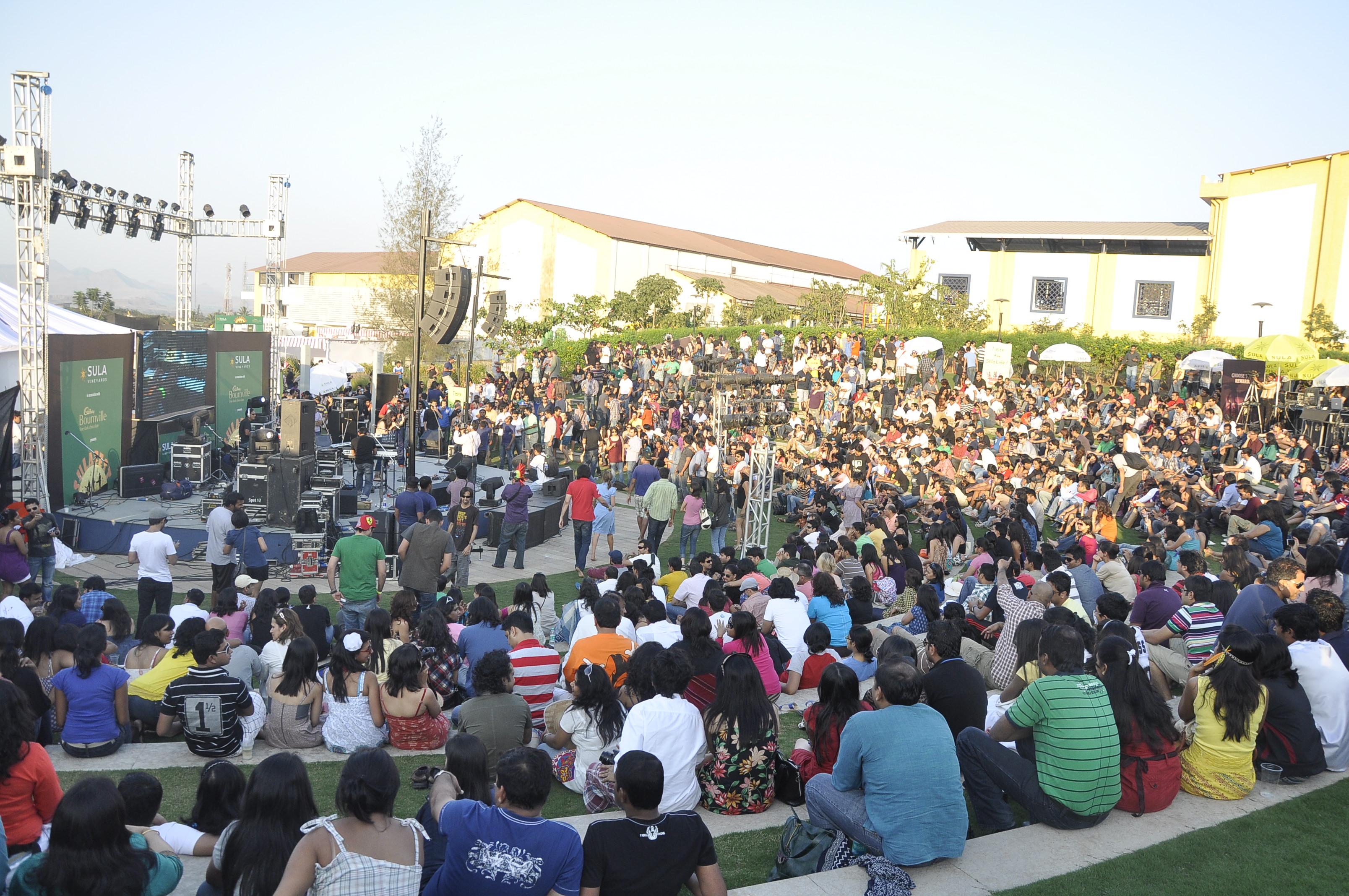 Every year Sulafest promises to be bigger and better than the one before, and it usually lives up to its promise. The only sore point (as visitors) – it  gets more crowded each year. I'm hoping the decision to have it across two days will take care of that, with the population divided between both days. I also hear that the festival will be spread across more space, so fingers crossed!
Save the date for 4th and 5th February 2012 between 12.30pm – 10pm at the Sula Vineyards in Nashik.
Passes: Two day pass – Rs. 1800. One day pass (4th or 5th) – Rs. 1,000.
Pass booking:
Bookmyshow.com (only two day passes available)
Mumbai – Rhythm House, Furtado's (Andheri and Malad), The Blue Frog
Pune – 11 East Street Cafe, Swigs @ Prems
Nashik – Tasting Room, Sula Vineyards
Where to stay: If you're lucky, you might still find place at Sula's resort called Beyond which is a few minutes away from the vineyard. Other places to stay in Nashik:
Ginger Hotels, Near Satpur MIDC Police Station, Nashik Trimbakeshwar Road, Ph: +91 253 661 633
Hotel Express Inn, Pathardi Phata, Mumbai Agra Road, Ph: +91-253-2227777, 0253 6641111
The Gateway Hotel, MIDC Ambad, Mumbai – Agra Road, Ph: 91-253-6603344
VITS – formerly Kamats Hotel Siddharth, Nasik-Pune road, Nasardi bridge, Ph: 0253- 6636900 / 6636901 /6636999 / 2418516
Rama Heritage, Next to Kalika Mata Mandir near Mumbai Naka,  Ph: (91)-(253)-25531589
Check the Sulafest  website for other queries or leave a comment and I'll get back to you.
Hope to see you there.