First Look: Perch Wine & Coffee Bar, Khan Market
It seems like everyone's always hankering for either their coffee or wine fix. Luckily Perch in Khan Market takes care of both those yearnings. Conceptualised and executed by Vaibhav Singh, this new wine and coffee bar is slated to open in the next 10 days if all goes as planned. If you've frequented the cocktail-bar PCO in Vasant Vihar, you've probably seen Vaibhav playing host. I went by for a preview over the weekend, and here's what you can expect.
Ambience:
The first thing I liked about Perch is how uncluttered it is – light wood furniture set off against stark whitewashed walls with a sprinkling of terrariums and potted plants that give it all the colour it needs. Granted it wasn't completely ready when I visited, but I was told that it would stay in the same vein keeping the feel casual and easy-going. Located across Route 04 in Khan Market, the 1900 sq ft bar-cum-café  is spread over two floors. The lower level has a couple of community tables with high chairs. The level above, with a part terrace, has low chairs and sofas. The playlist includes happy, acoustic tunes in the day and upbeat contemporary jazz in the evenings.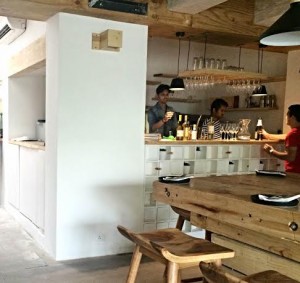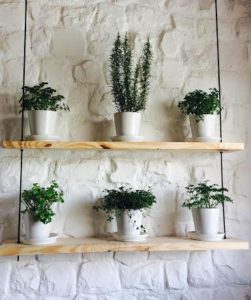 Wine:
The wine list will consist of a range of 30 wines (due to change every three months) of which at least 6 will be available by the glass, priced at between Rs 350-400. Beyond this they will open any bottle provided you order half a bottle's worth and the remaining will be available to other guests by the glass for the rest of the day until it is drained. This keeps things interesting and accessible because you never know what gem you might come across at a very reasonable rate. For the more premium wines, they're equipped with the Coravin, a nifty device that allows you to enjoy the wine inside without pulling out the cork thereby preventing it from spoiling.
Coffee:
Perch is a collaborative effort. While Vaibhav oversees it all, Anand Virmani (ex- Remy Cointreau) takes care of the wine part, Ananya 'Ani' Sharma (ex-PCO) is in charge of the cocktails and Krittivas Dalmia manages the coffee part. His 2 year-old Delhi-based company, Kaffa Cerrado has a range of single-origin specialty coffees from destinations like Kenya, Uganda, Nicaragua, Costa Rica, Indonesia and a handful of others. Six of these are on the menu at Perch priced at about Rs 250 for a cup of single origin and Rs 100 – 150 for the house blend. The bar is equipped with all the necessary brewing equipment from moka pots to Cappuccino and Espresso machines and needless to say the beans are always freshly ground. They're currently working on the right mix for their fresh-brewed iced coffees and I even heard whispers of liquid nitrogen cold coffee and cold coffee on tap! Krittivas is also planning a tasting menu which will include either small portions of three different coffees, or one variety of bean brewed in three different styles. I'm not a big coffee drinker but I'd totally sign up for that.
Cocktails:
If you've been to PCO you know Vaibhav is a cocktail guy. He might not be dishing them out but he's quite the maven when it comes to twisting them around. At Perch many of the cocktails will revolve around fortified wines and coffee but there are others too like the Jalisco Mule – a Moscow Mule with tequila, a tweaked New York Sour with rum and red wine, and the Reverse Martini (just 15ml gin and 45ml Vermouth) for days when you have to go back to work.
Food:
The man in charge of the kitchen is Abhimanyu Chauhan who was previously at the Lodhi market restaurant, Trés. The menu still has some tweaking to be done before it is finalised, but the idea is to keep it simple and rustic with perhaps a hint of fine dining elements thrown in every now and again. Afternoons will focus on salads and sandwiches, or other stuff that's made better with a healthy dose of country-style fries on the side. Evenings might get slightly more elaborate but still nibble-worthy food. Think homemade pickles, nuts, cured meats, roasts, grills, and vermouth-marinated olives.
All in all it's great to have a wine-oriented bar in the city and in a place as accessible as Khan Market. Personally I'd like to see a wine list that's a little more expansive, but given the taxation and general logistical woes it's understandable why there'll be just 30 wines to begin with. Still, a great place to 'perch' yourself and share stories, and wine. C'mon, surely I'm allowed at least one bad pun, aren't I?