New in the market – Teacher's RTD
Have you tried the new Teacher's Scotch ready to drink mixes yet?
Premixed with Cola and Soda, these cans are currently sold at most retail stores in Mumbai and will soon be made available across the country. Teacher's RTD with 4.8% ABV in a  330ml can is priced at Rs 160 in Maharashtra.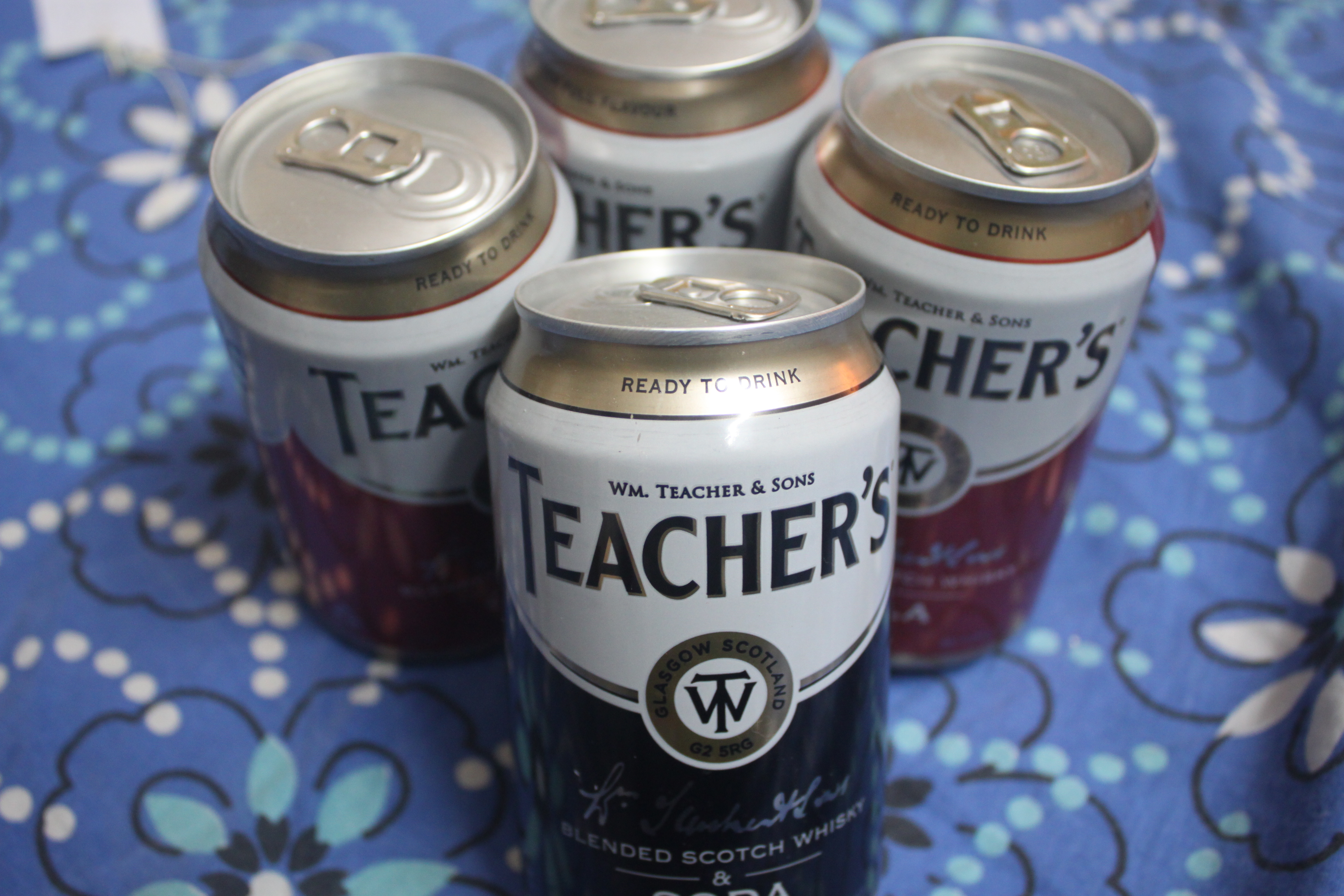 Black can – Teacher's & Soda; Red can – Teacher's & Cola. Wouldn't it have made more sense the other way around?