Kala Ghoda Wine Festival Feb 11-12
It is the season of wine fests. First York Live, then Sulafest and now the Kala Ghoda Wine Festival.
And all the wine loving Mumbaikars who couldn't make it to Nasik, can try an array of Indian and some imported wines at Rampart Row, Kala Ghoda on February 11 and 12, 2012.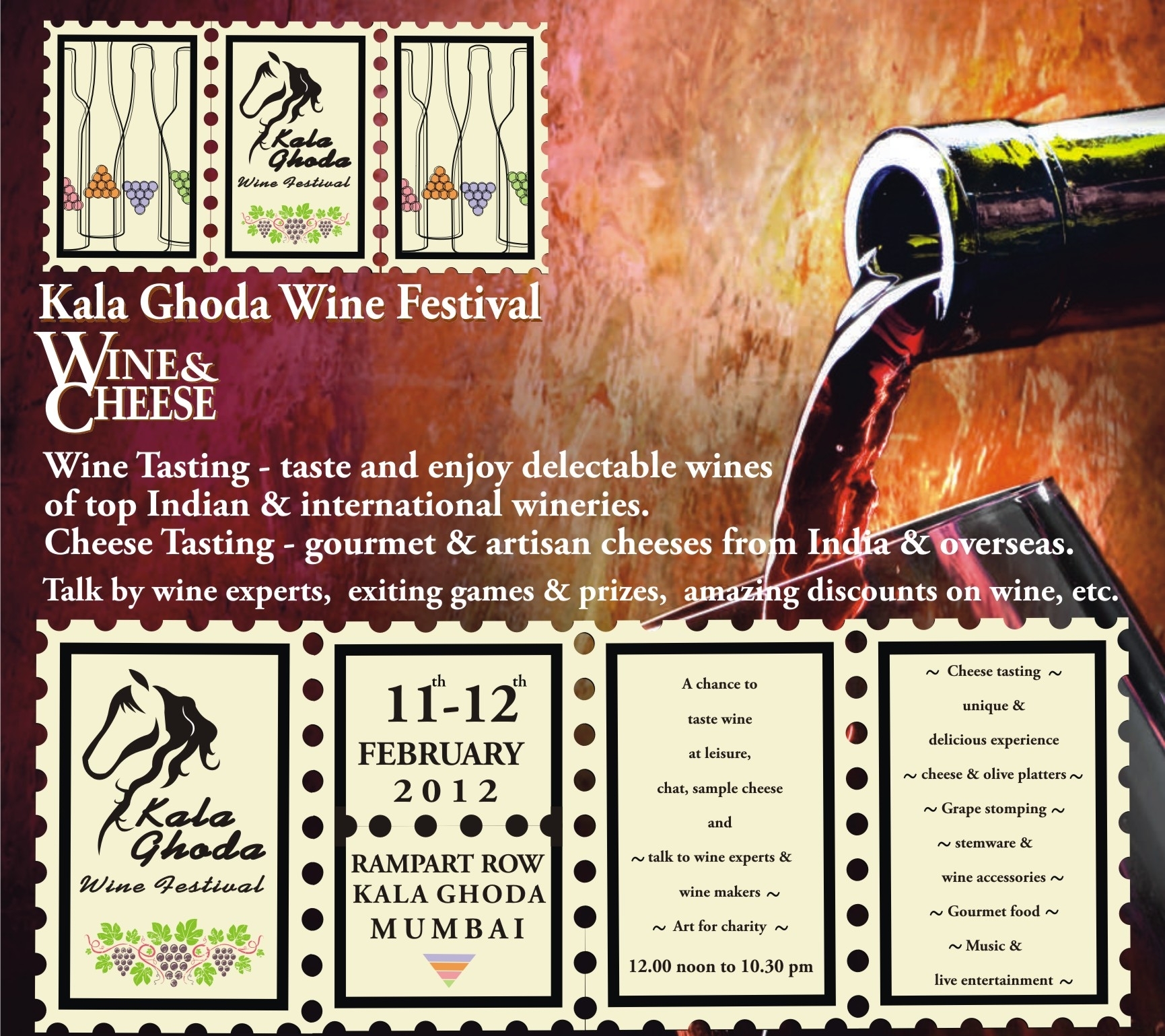 I haven't been to any of the earlier editions, but from what I've heard this is one of the more awaited wine shows in the city.
Here's a list of the participants:
Imported Wines:
Wine Stores – wines from different wine regions of France.
Kiara Wines – wines from different regions of Italy, Spain and USA
Ixora Vineyards – wines from Chile, Australia, France and Italy
UB Spirits / Kingfisher –  wines from South Africa
Tabuni Gvino – wines from the virgin and traditional regions of Georgia – world's oldest wine producing country
Indian Wines:
Valle de Vin (Zampa & One Tree Hill)
Pernod Ricard India (Nine Hills)
Vintage Wines (Reveilo)
Vinsura Vineyards (Vinsura)
Kiara Wines (launching new range under the brand Salvaj and Pimpali)
At the AIWPA common stall-
Redwing Wines
India Food Wine Company
Rajdheer Wines
Flamingo Wines
Renaissance Wines
Empire Wines
Prathemesh wines
Mercury Winery
Cheeses
Various types of artisan cheeses will be paired with wines at the festival. You can also find vegetarian and non-vegetarian table cheeses from Italy, France, Switzerland and India.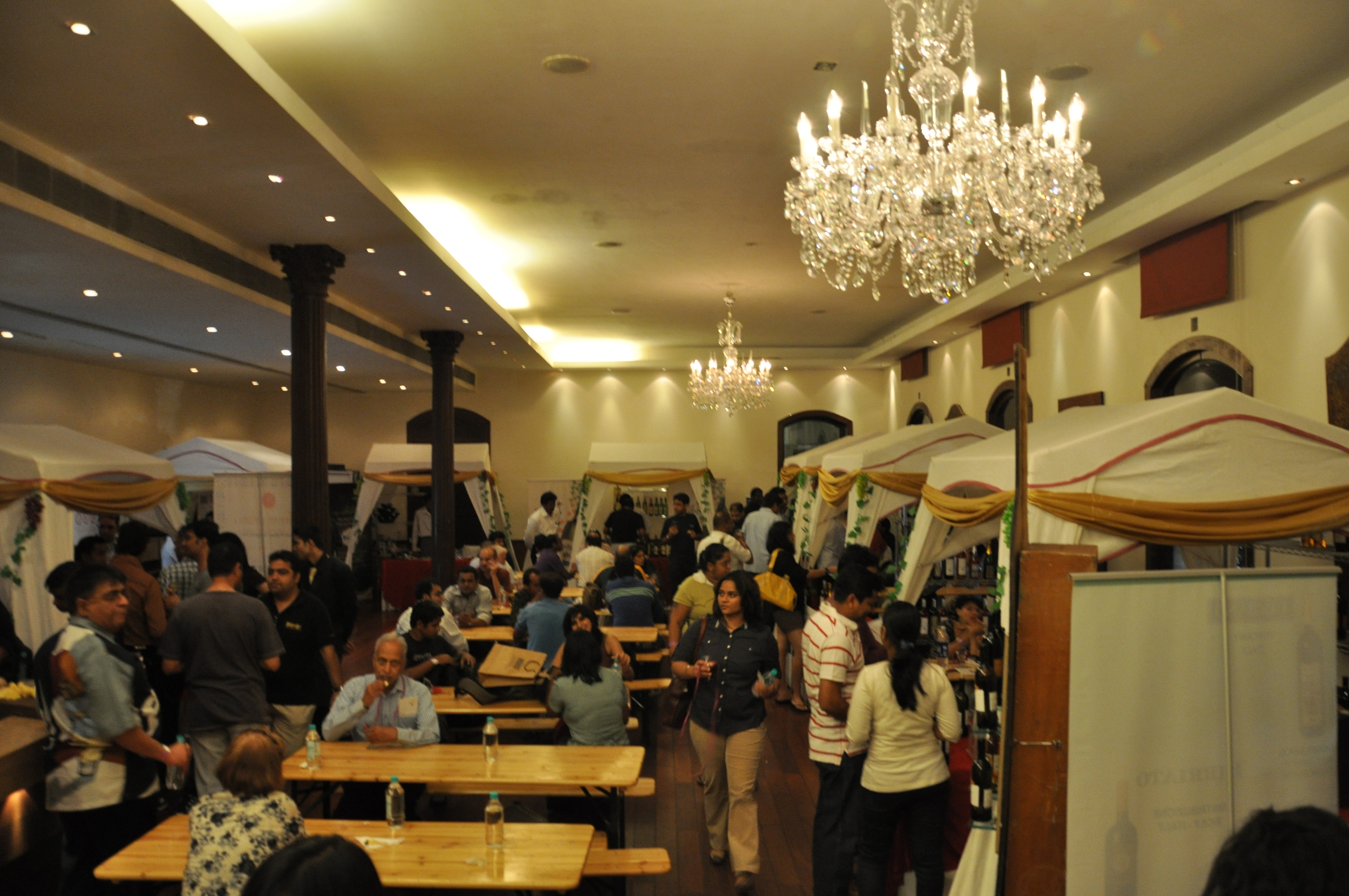 Schedule
Inauguration on Feb 11 at 2.00pm by Bindu Malhotra, President of Terroir One (Mumbai Chapter of the Delhi Wine Club) and Sonal Holland, Wine educator, consultant and writer.
Feb 11 & Feb 12 (both days)
4.00 – 4.30pm: Nupur Joshi, Mixologist – Talk on creative, refreshingly different ways to enjoy wines. Easy to make delicious wine-based cocktails or "winetails".
5.00 – 5.30pm: Omkar Phadke, Wine expert – Talk on types and styles of wine; what to assess in a wine; six famous red and white wine grape varietals; how to taste wine; how to open, store and serve wine correctly.
3.00 pm & 6.30 – 10pm: Grape Stomping 
6.30pm onward: Karaoke and music
Feb 12 at 3.00pm Special talk by Prahlad Kakkar, Ad-Guru, connoisseur of fine wines and Vice President of Terroir One.
Dates: February 11 and 12, 2012
Timing:  12.00 noon-10.30 pm
Venue: Rampart Row Kala Ghoda, Mumbai.
Passes: Rs. 450 + taxes till mid-night on Friday
Rs. 550 + taxes at the venue
Bookings: mumbaiwinefest.in
Contact:  +91 22 65222244