There's a new Glen in town
Being in the business, I first heard of Glen Grant whisky when their 10 Year Old won the title of 'Best Single Malt Scotch: 10 Years and Under' in Jim Murray's Whisky Bible 2015. Then again in the 2016 and 2017 editions. A pattern that, I recently learnt, started back in 2013. Basically, five consecutive years of winning the prestigious title, an achievement they trumped by also claiming 2016's title for Single Malt of the Year (Multiple Casks). In 2017 Glen Grant 18 Year Old was one of the three World Whiskies of the Year!
So when Aspri Spirits announced the launch of the single malt in India, I knew I was in for a treat. One, magnified thanks to the presence of Robin Coupar, Global Brand Ambassador, who led us through an engaging masterclass.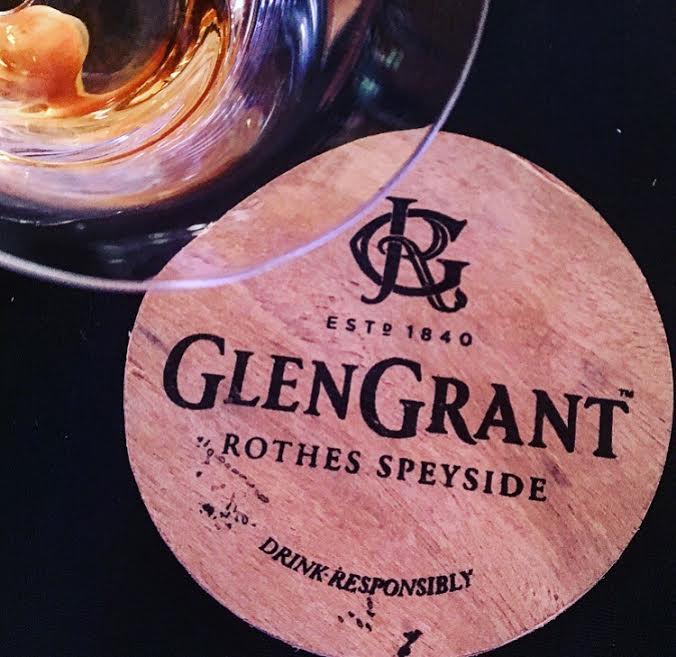 After changing multiple hands, Glen Grant was bought over by Gruppo Campari a decade ago and hence finds representation through the parent company's India partner, Aspri Spirits. This Scotch brand's story began in 1840 in Rothes, Speyside. James 'The Major' Grant, son of founder James Grant, was instrumental in creating a style and personality for the whisky. At a time when blended malts were preferred for their smoothness he introduced special tall slender stills with added purifiers in order to create smooth and balanced single malts. Stills that are used even today by Dennis Malcolm, the Glen Grant Master Distiller.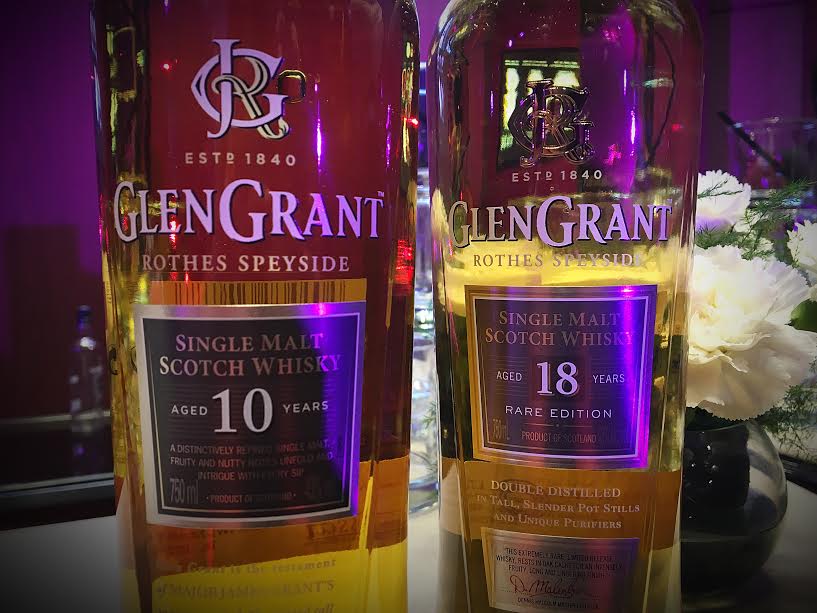 The brand has always been known for its 'light and clean' whiskies and though I may have earlier put it off as marketing mumbo jumbo, I now see what they mean. The whiskies are fresh, easy to take to and distinct without being overwhelming.
The two expressions launched in India are the 10 and 18 Year Olds. They will be available in Delhi, Gurgaon, Mumbai, Pune and Bangalore to start.
Glen Grant 10 Year Old:
Bright gold. A fragrant nose – fruit notes of pear and peaches, with vanilla, honey, marzipan and a lemon zest freshness. Soft and elegant, this one's a gentle dram but with a fruit and richness on the palate. Ideal for when you aren't looking for a peated/smokey Scotch. Great over a couple of cubes of ice.
The 10 is a very easy dram to like and holds enough personality to keep you coming back for more. It is very much in the space of the Glenfiddich 12, most people's go-to Speyside chum, but for me the 10 is a far more interesting Scotch.
40% Alcohol by Volume | Price: Delhi – Rs 5,520 Mumbai – Rs 7,850
Glen Grant 18 Year Old:
Pale gold. The aromas evolve beautifully in the glass. Mine started with notes that were quite vegetal and grainy which slowly turned to tropical fruit and sweeter, honeyed notes with a hint of oak. Malty caramel flavours on the palate give way to a spicy and slightly nutty finish.
43% Alcohol by Volume | Price: Delhi – Rs 19,760 Mumbai – Rs 29,580