#GigglewaterContest: FREE BEER UP FOR GRABS!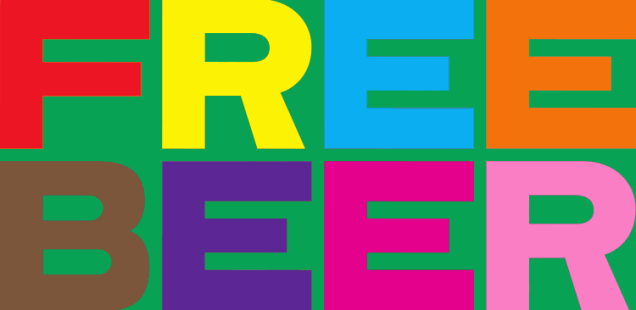 All these dry-days in Mumbai have made us thirsty and irritable. So, to up the spirits – yours and our own – we're announcing the #GigglewaterContest. A chance to win free Miller High Life beer!
Read on for the full scoop.
The Prize: Lots of love and luck.
Oh, and an entire crate of Miller High Life beer too. Yep, that's 24 FREE pints just waiting for you.
The Formula: We're talking beer here, so of course the contest has to be simple.
'BEER LOVE' PHOTO + ONE LINE = FREE BEER
Think 'BEER LOVE' – that's the theme. All you have to do is send in a picture you've taken along with a single line that conveys your interpretation of 'BEER LOVE'- literal, whacky, artistic, delusional… it's all allowed, minus any nudity and lewdness.
The best combination of caption and picture (and an idea as a whole) is what will decide the winner.
Send entries via…
Facebook: 1. Like the GiggleWater411 Facebook page here 
2. Upload your 'BEER LOVE' pictures with a one-line caption to the GiggleWater411 Facebook page (P.S – Images will appear on the wall only once they've been approved)
OR
Twitter: 1. Follow @giggle_water here
2. Twitpic with the hashtag #GigglewaterContest
*****Last date for submissions is July 14, 2012*****
All acceptable entries will be put up on the Facebook page, so stay tuned.
The Commandments:
All photo submissions must feature BEER. If you're image shows a brand, then it must be Miller High Life. Although entries showing just beer (in a mug, for example) without a brand will be accepted too.
All submissions should be original.
Standard bar rules apply — Participants MUST be over 21 years.
No restrictions on number of entries. Send in as many pictures as you'd like.
Like the Facebook page and follow the blog on Twitter at @giggle_water
We're still working out the kinks of delivering alcohol to other states, so the winner will need to pick up the crate from Andheri West, Mumbai. Otherwise, we'll just have to drink it all ourselves. Le sigh.