#GetSETTEGo – WIN a personalized bottle of wine
I've written before of my fondness for Fratelli wines. Fratelli is currently one of the most promising Indian wineries and they are giving away a personalized bottle of their limited edition Reserve wine to one lucky GiggleWater411 reader!
Sette is a signature blend by Fratelli's renowned Tuscan winemaker Piero Masi.  When I last visited the winery in Akluj earlier this year, this red wine blend was still being aged in barrels nestled in their cellars. The top one percent of the grapes from Fratelli's 2009 vintage went into creating Sette. Since then the wine has spent a total of fourteen months maturing in French oak and was recently launched in the market (available at Rs. 1650 in Mumbai).
In the words of the creator Piero Masi, "SETTE 2009 is the end result of a great fusion of the concentration of Cabernet Sauvignon with the fine, elegant floral notes of Sangiovese. The pleasant and refined notes of wood are well merged with the wine, adding to SETTE a balanced vanilla flavour, which is typical of French oak barrels."
Aptly named 'Sette' meaning 'seven' in Italian, it is the dream of the 7 Fratelli brothers– the six partners and the winemaker.
Since it is the winery's first Reserve wine, they've sent out personalized bottles to a few lucky people, me included 😀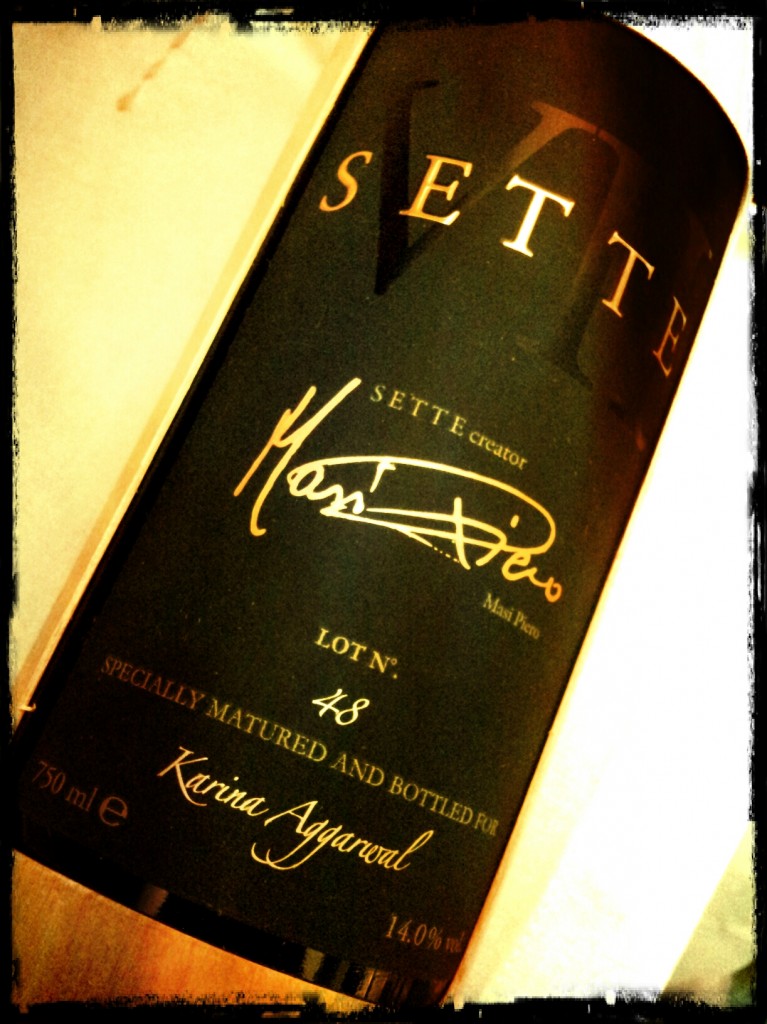 Now you can win one of these customized Sette bottles, with your name on it by taking part in the #GetSETTEGo contest.
Here's what you have to do: in just seven words tell me
SEVEN things you want to do before the end of 2012. 
Share the contest with your friends and leave a comment in the space below, on the Facebook page here or RT and tweet to @giggle_water with the hashtag #GetSETTEGo.