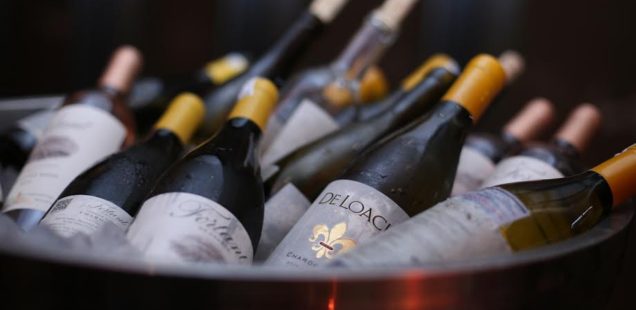 Nine Gems at Fratelli's 'Taste of the World'
Apart from being one of the most bankable wine producers in India, Fratelli also runs an import arm which brings in wines from around the world. Their annual 'Taste of the World' event introduces trade-folk to the latest in their portfolio. The 2017 edition was recently held at The Mansion at Hyatt Regency, New Delhi. As always, I went from counter to counter tasting all that was on offer (30 wines from 6 countries) and I've picked out a few that I think are good value-for-money options. Try these the next time you're looking for something new for your glass.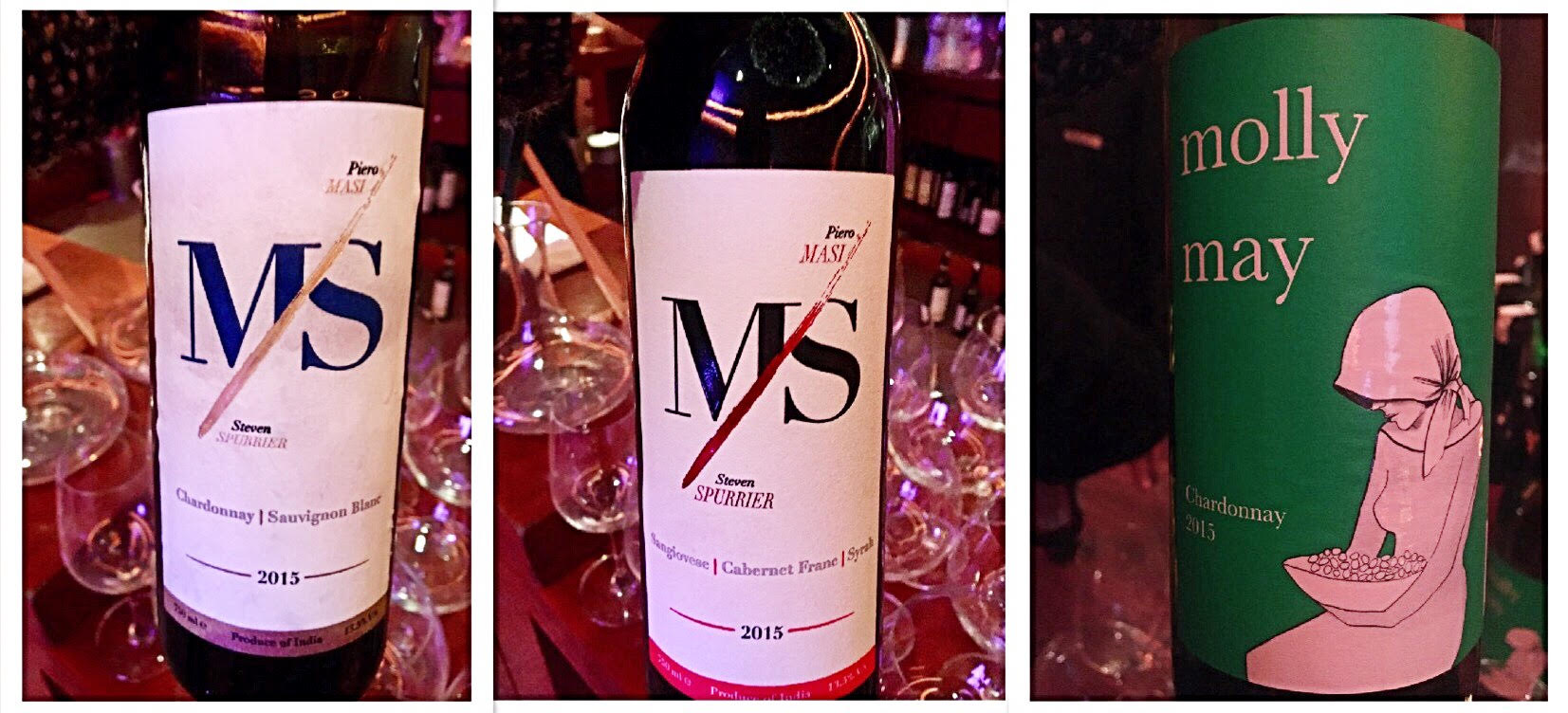 M/S White 2015: The M/S collection from Fratelli Vineyards is a collaboration between their Tuscan winemaker, Piero Masi and renowned international wine authority, Steven Spurrier. The result – easy, affordable wines with a lot of character.
The M/S white is a blend of Chardonnay (80%) and Sauvignon Blanc (20%). Extremely herbaceous with heavy green pepper spice giving way to floral notes and refreshing acidity. A great choice for an afternoon barbecue. Price: Rs. 1170
M/S Red 2015: The red version of M/S is  60% Sangiovese, 20% Cabernet Sauvignon and 20% Shiraz. Fruity, medium-bodied, well-balanced, with a long, ripe finish. Price: Rs. 1170
Molly May Chardonnay 2015: Made at the Australian boutique winery, Molly's Cradle, this wine starts with supple fruit flavours of peach and finishes tart and fresh. A distinct, catchy label this is a great party wine when you wish to impress guests on a budget without resorting to the more common brands out there. Price: Rs. 1480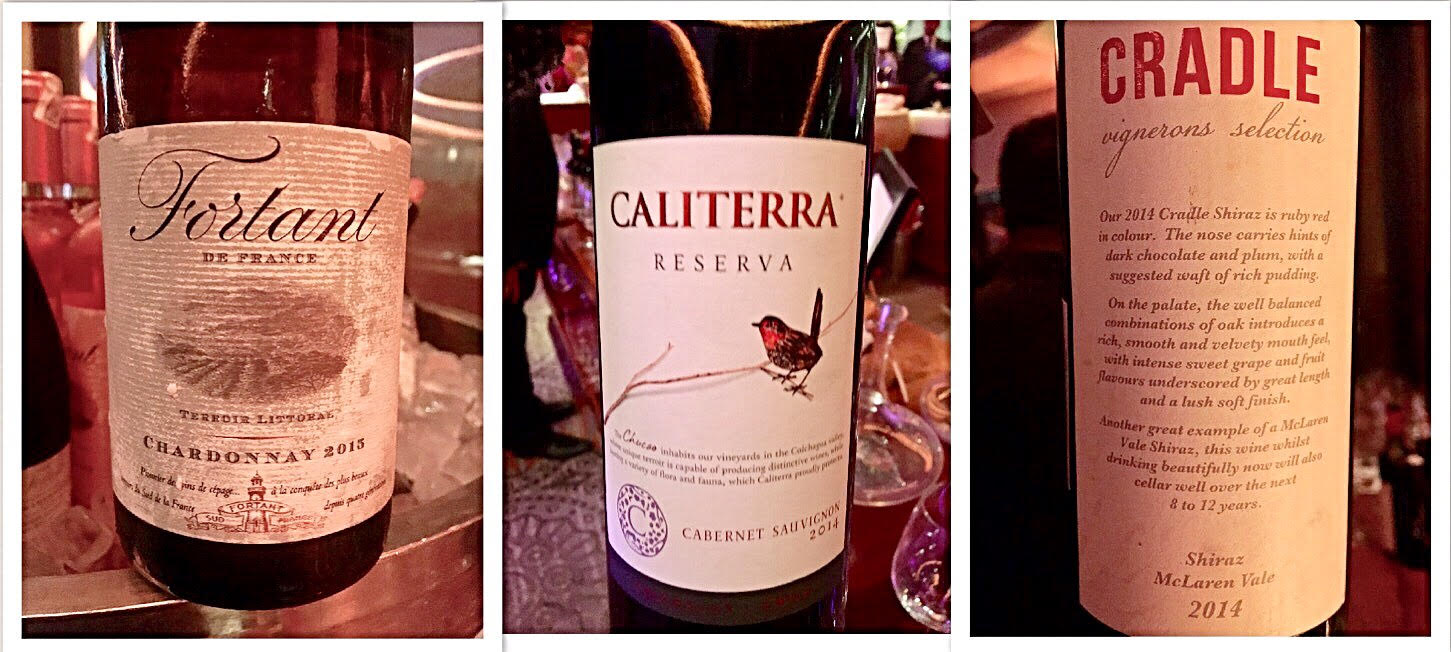 Fortant Chardonnay 2015: This South of France Chardonnay packs in a lot of Mediterranean richness. Subtle oak with a dry finish and lots of fruit in between. Not excessively smoky or toasty so avoid if that's the oaked Chardonnay (Old World) style you prefer. Price: Rs. 1700
Caliterra Reserva Cabernet Sauvignon 2014: A lot of minty, eucalyptus notes on this wine, characteristic of the Chilean Cabernets. Lush, easy drinking and will go well with most home Indian meals. Price: Rs. 2100
Cradle Reserve Shiraz 2014: Another from Molly's Cradle winery in Australia this reserve is from McLaren Vale, an appellation especially known for its Shiraz. Intense dark fruit on the nose gives way to a smooth, well-balanced and lush palate. Price: Rs. 2650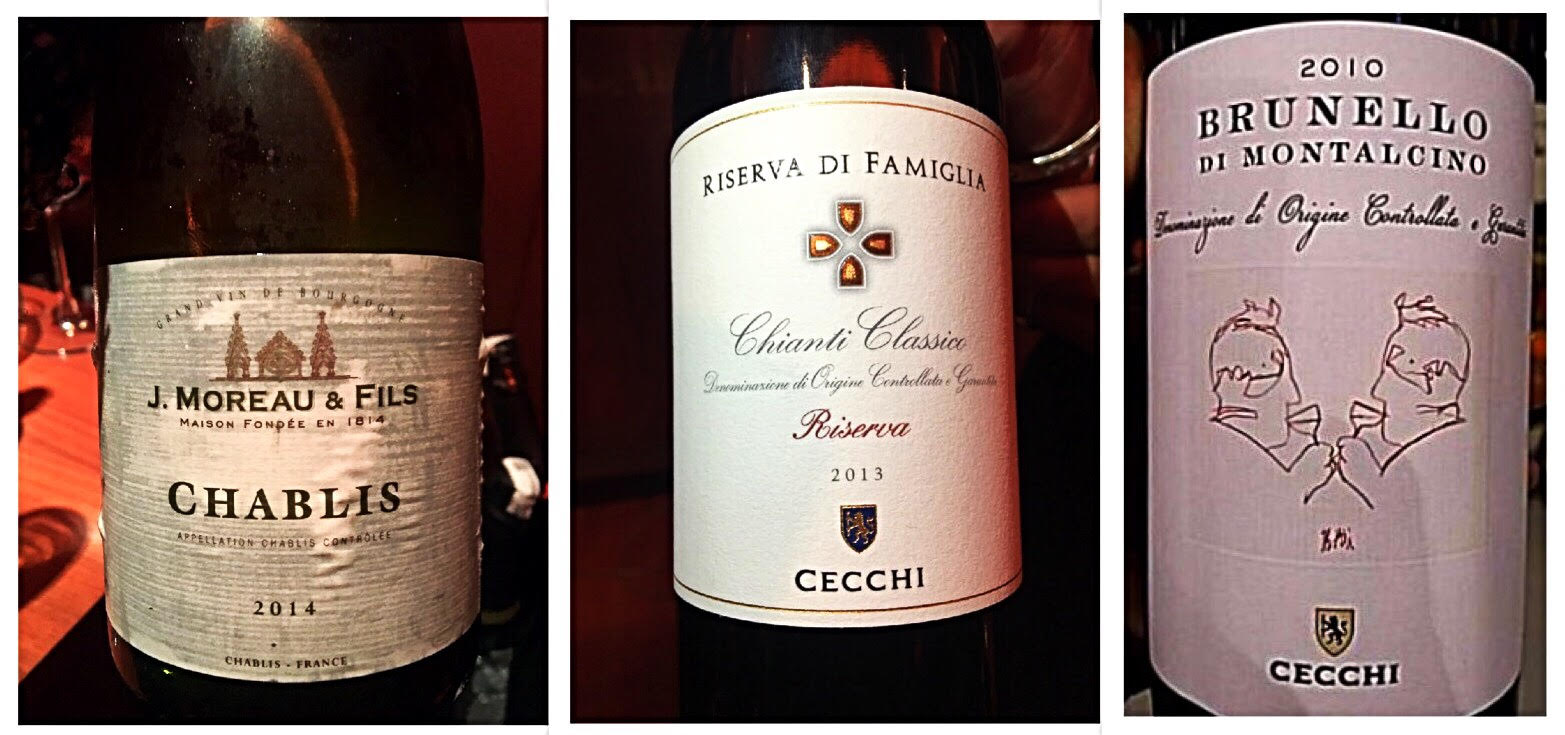 J Moreau et Fils Chablis 2014: Like all good Chablis, crisp up front with soft, creamy palate and pronounced minerality on the finish. It's an austere style of a wine but once you understand it better it can occupy a permanent space on your wine shelf. Great as an aperitif or with seafood. Price: 3600
Cecchi Riserva di Famiglia Chianti Classico Riserva 2013: Sangiovese is a lovely Italian grape that sits pat between Cabernet and Pinot Noir. Expressions of this grape from the Tuscan region of Chianti Classico are known for their lush, velvety mouthfeel and cellar-worthiness. This Riserva is all that plus a lovely complexity that'll please any winelover. Price: Rs. 4590. If you'd like a Chianti wine that isn't as pricey, the Cecchi Chianti Riserva at Rs. 2290 can be a good bet.
Cecchi Brunello di Montalcino 2011: A full-bodied, heady, textured Italian wine. The kind you buy and put away for a few years. If you are tempted to uncork it now though, it's drinking really well and you won't be disappointed. Pair it with something rich (and preferably meaty!) for the full effect. Price: Rs. 8550
This edition of Taste of the World left me with two particular insights. The first, that Fratelli's Indian wines are holding their own against popular international brands commendably and at much better prices. We really shouldn't shy away from gifting local wines or serving them at our parties. Instead celebrate the ones that are good, share their story and convert other winelovers too.
Second, there is a streamlining of the market when it comes to white wines. The imported Chenin Blancs and Sauvignon Blancs seem to be dwindling in favour of the Chardonnays. For the moment, at least.