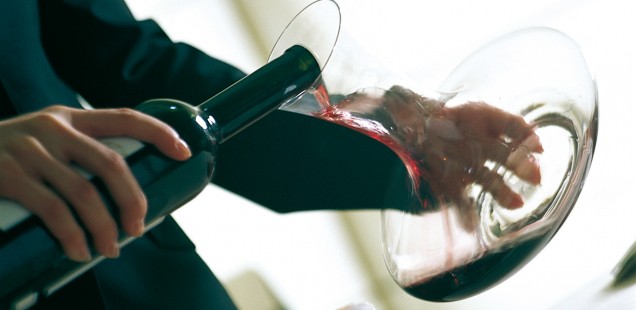 Delhi's Top Sommeliers
One of the great things about wine is that there's always more to learn, and even more to taste. A good way to embark on this journey is to try different wines as and when the opportunity presents itself. And when there is a sommelier to steer you through this barrage of information, someone who know's the wine list like the back of their hand, it's wise to make the most of it. Here are a handful of sommeliers from Delhi – the pick of the crop – who you can count on for wine advice.
Atul Tiwari
The Leela Palace New Delhi
The winner of the 2014 Indian Sommelier Championship (ISC), Atul's composure and humility have certainly brought him a long way. If he didn't work in wine, he says he'd have been a dancer. I've seen him dance; it's a good thing wine came along when it did.
Where did the passion for wine begin? When I started in the industry people around me would discuss wine a lot. Being clueless about it wasn't pleasant and so I started studying wine. Now I am one of those who gets lost in the expression of a wine. After all, every bottle is an expression of the history and geography of its origin.
Your most memorable experience as a sommelier? Winning the 2014 Indian Sommelier Championship.
Your most valuable lesson learnt? The best wine experience does not necessarily mean an expensive bottle of wine.
2 tips for consumers when ordering wine – It's boring to have the same label every time. Try something new, life is much more exciting. – Ask for a sommelier. We really can make it more about your value for money and an experience to remember.
Ankur Chawla
JW Marriott Aerocity New Delhi
I'm incredibly jealous of Ankur's training as a 'Sake Samurai' but he makes up for it by plying me with my favourite Tuna Pizza at Akira Back. Forever smiling, his innovative ways to demystify and promote wine earn him many admirers.
Where did the passion for wine begin? It started during my days at the Taj Hotels and then I participated in the Indian Sommelier Championship. I bagged one of the tittles and that's when I started taking wine more seriously. I educated myself through courses like WSET and since then the love has just increased.
Career-wise, if not wine then? Probably an actor. The reason I went to Mumbai to start my career at the Taj Mahal Hotel was not only to work in the legendary hotel but to simultaneously try my luck in Bollywood.
Your best sell? Chateau Petrus (Rs 2,75,000+ taxes). I felt I was day-dreaming while decanting it!
2 tips for consumers when ordering wine – Don't be over-technical. Wine is more an art than science. Brands are good but be ready to experiment with new labels. Wines are not only about the grape or the region; it is also about the beautiful stories behind it. – Always try and strike a conversation with the sommelier of the restaurant. Be honest with them; they understand if you have a budget in mind; they won't force you to buy the most expensive wine.
Judith J Sciarone
The Claridges New Delhi
One of the most elegant and graceful sommeliers in the city, Judith comes armed with a degree in International Trade of Wines and Spirits from Burgundy Business School. The right mix of wine knowledge and spunk, she'll make sure your wine experience is an interesting one.
Where did the passion for wine begin? I've always loved food and anything related to the art of dining. Fell in love with wine over a glass of Rostaing Côte Rôtie.
Your second tipple of choice? Music. Also, reading, writing, yoga, my dogs.
Your best sell? The ones yet to come.
Your most valuable lesson learnt? Stick to your first instinct when blind tasting.
2 tips for consumers when ordering wine – Trust your sommelier. – Don't be afraid to discuss budget.
Pankaj Balachandran
Varq – The Taj Mahal Hotel, New Delhi
Another former ISC title holder, Pankaj is as easy behind the bar as with a corkscrew owing to time handling the Rick's bar. A true beverage man, he's put together some of the best curated wine dinners in the city. 
Where did the passion for wine begin? I remember the first I time I walked into a wine cellar during my training at Jumeirah Beach Hotel Dubai. That dimly lit cold room that no one really pays attention to. I was inspired by the Assistant Manager who was authorised to taste every wine before it went to the table. When I heard she was a Junior Sommelier, I knew I wanted to be the same. Although drinking came naturally to me, tasting took a while. But it was worth the wait.
Your most memorable experience as a sommelier? The most fruitful memory will always be winning the 6th Indian Sommelier Championship. It was an amazing experience and I had a chance to visit the Penfolds family in Australia and make my own wine blend. Another one would be my experience on the terroir of Domaine Romanee Conti in Burgundy. It moved me to tears.
Your best sell? Definitely the 1934 Chateau d'Yquem and the 1962 Dom Perignon Brut in my early days back in Dubai. Also the Penfolds Grange 1988 (Rs 1,75,000+ taxes) and that too two bottles for the same customer is definitely the most satisfying sale that I have ever made.
2 tips for consumers when ordering wine -If there is sommelier who knows where his wines are on the list, trust his judgement. – If you don't know what you want to drink, always give a range that you are willing to spend and get the options of wine which fit into your budget. You might actually be advised a really good wine.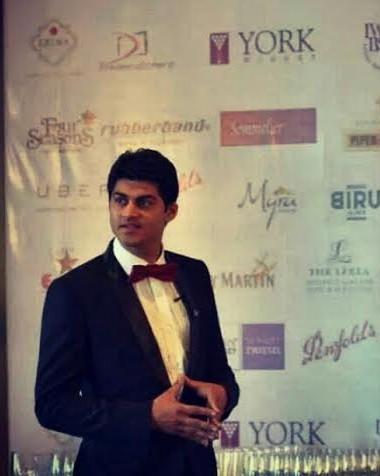 Shubham Mehta
The Oberoi New Delhi
Calm and composed, Shubham is the living force behind Enoteca, the wine cellar at The Oberoi, New Delhi. His never-flustered persona further adds to his elegant service style.
Where did the passion for wine begin? When I joined The Oberoi I had the opportunity to work as a wine keeper in the cellar. My friend suggested I do a WSET wine course. It was then that I discovered my passion for wine and beverages.
Your best sell? My best sell has to be Chateau Latour, Grand Vin 1998 (Rs 1,10,000+ taxes).
Your most valuable lesson learnt? A sommelier needs to be patient enough to understand a guest's need. Good listening skills and simplicity are also essential.
2 tips for consumers when ordering wine – Price does not guarantee quality. Some of the inexpensive wines can actually be of very good in quality. – Know your grapes. Ordering the wine depending on the grape you like is a good option most of the time.