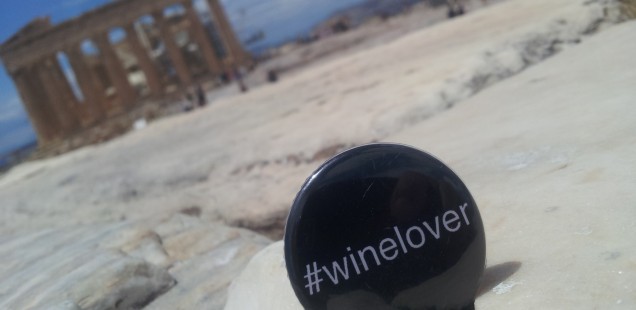 Why you should be a #Winelover  
If you follow me on Twitter, Facebook or Instagram you've probably noticed a lot of my posts end with the hashtag #winelover. For those of you who don't know why, let me introduce you to the Winelover community. It's a group founded by Luiz Alberto (@TheWineHub) that aims to use social media to create a strong, connected and dynamic wine community. Today the group holds over 20,000 members. Here's the link – #WINELOVER. If you love wine I think you should be part of it too. Let me tell you why.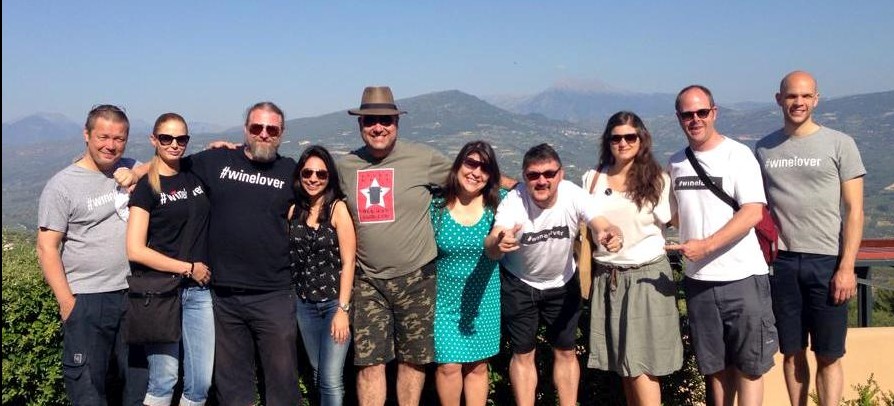 My first real winelover experience was in Greece last year when I was invited for a tour of the wine region of Nemea. It was a small group, only 10 of us, and apart from me the others had been part of the crew for a while. I spent a few hectic days with this fun bunch touring over 29 wineries in 4 days. It was incredible! And I know a big part of that was the company I had. Saying bye to them at the end of that trip has been one of my most emotional goodbyes ever. Major waterworks!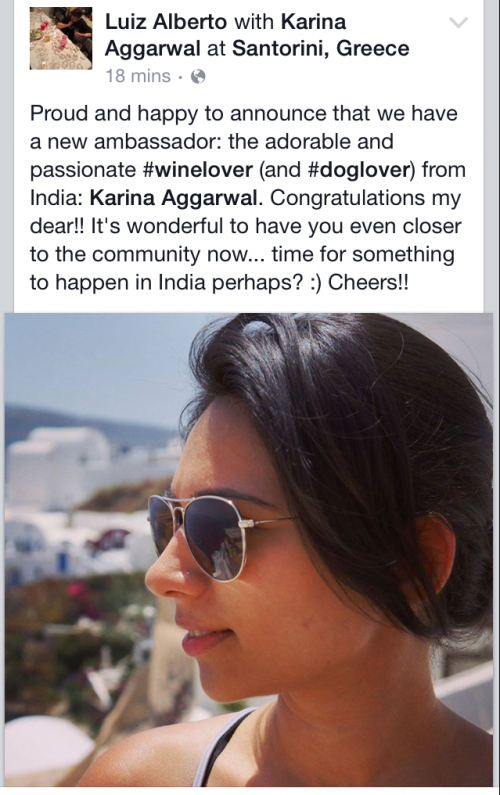 Since then I've met many more active winelovers and it's been a great experience every single time. Recently I was even named Winelover Ambassador for India. Such a thrill!
But why should you be a #Winelover?
They really know their stuff : This isn't some frivolous wine group out to market certain brands. A lot of the members are wine professionals – sommeliers, writers, marketers, sales reps, winemakers and quite a few Masters of Wine (MW). So you can bet that they know what they're talking about.
You don't have to be an expert : The winelover community is just what is sounds like, a place for people who love wine to share, learn and question anything and everything related to the beverage. It's not a bunch of stuck up tasters who're only interested in the rating or price of a wine. These are people who will discover every wine in context, and will never say no to a glass. You can choose  how involved you want to be or what you want to take away from it.
Friends in wine : Honestly, in my experience, there are few things that unite people like wine does. With the winelover group you have a friend in wine everywhere in the world. If you want information on vineyards to visit, wines to buy or even people to meet for a drink on your travels just leave a post and you'll have help pouring in.
A heart of gold (and wine) : Recently the group rallied to support the 'Winelovers against Cancer' initiative. Born out of one member's battle with cancer, the campaign went all out to raise money to support others in need. This is just one of the many wonderful things the winelovers do and it feels great to be a part of it.