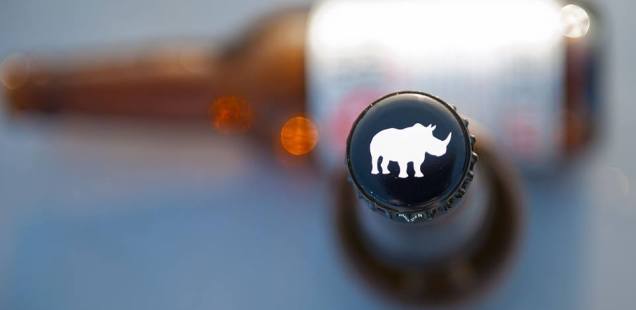 Coming soon: Tipples to watch for
There's a lot happening in the booze space over the next few months. Here's a roster of the launches that have me excited. Single malt, bitters, blue wine and loads of beer – keep an eye out because you won't want to miss any of these.
WHITE RHINO BREWING CO.: I've been waiting to talk about White Rhino for months now and it's finally time. Ishaan Puri is the brain behind this new beer brand that will launch in Gurgaon in a couple of weeks. White Rhino is brewed in Gwalior by James Garstang, the Head Brewer who comes with an impressive CV that includes UK biggies Partizan, Camden Town and The Kernel (I love these guys!). I spent a couple of days brewing with James and assistant brewer Raahi in Gwalior last month but more on that later.
White Rhino will launch in September with a Munich-style Lager and Belgian Wit with orange peel and coriander. Available at retail stores and select bars. Rs. 160 for a pint in Delhi retail.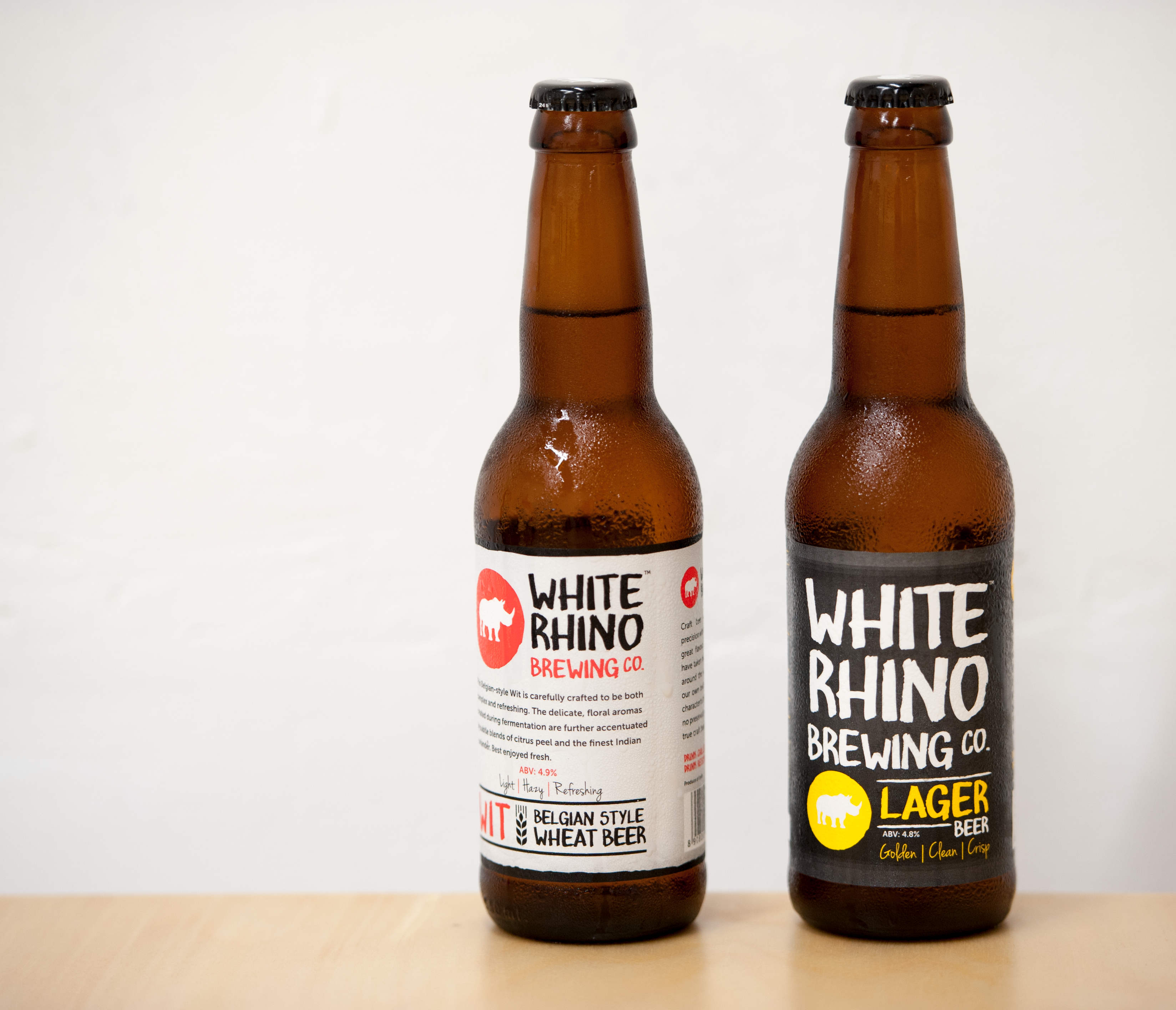 KE VIDA BLUE WINE: Everyone's been buzzing about blue wine for the last few months. Whether you love the idea or hate it, you've got to admit you're curious about it. Delhi-based Pranav Kohli and his colleagues approached Spanish winemakers to create Ke Vida which, if all goes as planned, will hit Indian shelves within a month. Priced at Rs. 2,700 in Delhi and Rs. 3,500 in Mumbai, more details on the brand here.
HOBGOBLIN RUBY BEER: UK's famous Hobgoblin by Wychwood Brewery is now in Mumbai, Gurgaon and soon Delhi too. This copper-red hued beer balances malt toffee notes with well-structured hop bitterness. A very sessionable ale, I'm welcoming the Goblin with arms wide open. Rs. 200 in Delhi and Rs. 300 in Mumbai.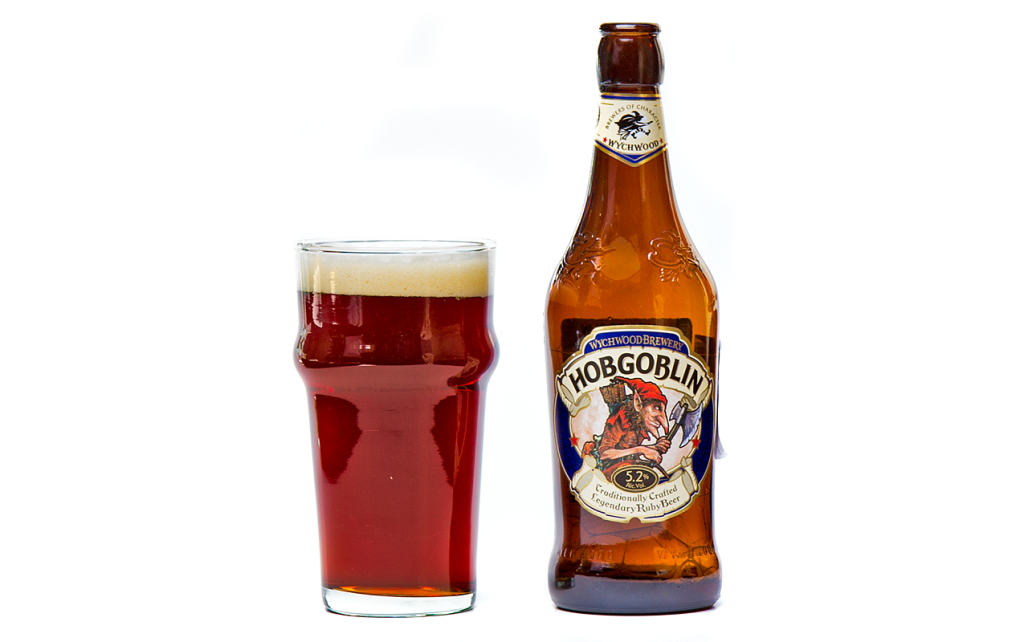 DANKE: Similar to the Bira formula, Danke will be brewed in Europe (Lithuania to be precise) and bottled for India. Danke, meaning 'thank you' in German has been conceptualised by the team that's also behind Ke Vida blue wine. A Lager and Belgian Wit are likely to be available by the end of September. With Danke, Kohli promises consistency both in quality and supply. Their tagline reads 'Never Stay Dry', a clear allusion to the monkey which has been MIA of late. Priced at Rs. 150 in Delhi.
WHITE OWL: The Lower Parel microbrewery has been toying with the idea of bottling their brews for a while now and the wheels are now turning fast. Founder Javed  Murad anticipates an October release. White Owl will launch in Mumbai with two of its most popular brews – Diablo, a red Irish red ale and Spark, a Belgian Wit. No word on the price yet.
RAMPUR SINGLE MALT: After Amrut and Paul John, we now have a third legitimate Single Malt Whisky being made in India. Rampur has been created by the Radico Khaitan group, those of the Magic Moments vodka, 8PM whisky and Contessa Rum fame. Like other Indian whiskies and continuing the burgeoning trend, there is no age statement on the bottle. Launched internationally it is slated to hit Indian shelves shortly.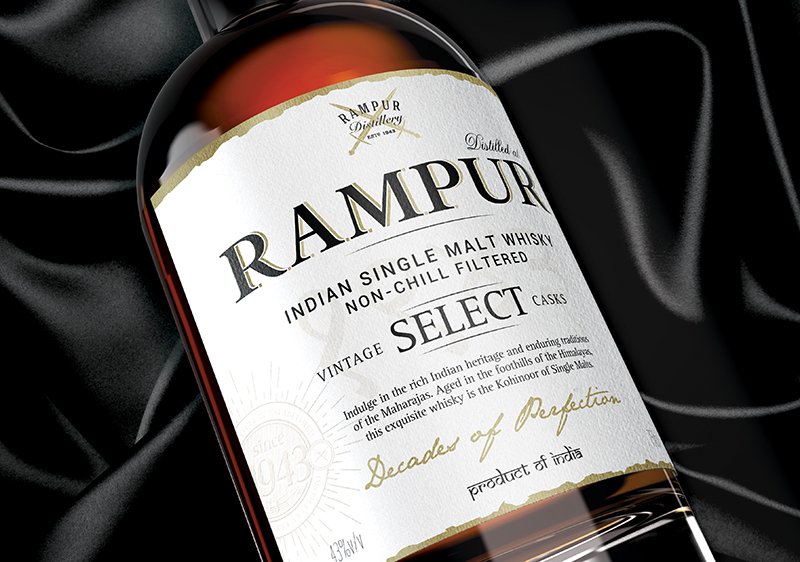 CLOCK TOWER MICROBREWERY: My general disdain for microbreweries in Gurgaon is no secret but I expect great things from this new Victorian-themed one. South African native Thean Kruger is the consultant brewer here and his gorgeously ambitious brew schedule will make Clock Tower the only spot in India with 34 different brews in a year. In keeping with the theme, the two year-round brews will be a British Summer Ale and an ESB (Extra Strong Bitter). Two seasonal taps and two monthly craft taps round off the six. Think Pumpkin Ale, Honey Camomile Wheat, Russian Imperial and even a Brown Stout with a traditional 1883 recipe. Opening mid-September, I'm hoping Clock Tower will seriously up the quality of the Gurgaon brew scene. Here's looking at you, Thean!
INDEPENDENCE BREWING CO. ANDHERI: Mumbai's been lapping up the IBC brews since 2015 and come September (late) you'll be able to enjoy them in the precise atmosphere that co-founders Shailendra Bist and Avanish Vellanki would like you to – their own taproom in Andheri West. All 7/8 styles that are available at the Pune microbrewery will flow forth here as well.
DOOLALLY KEMPS CORNER: Starting end August you'll be able to tank up at Doolally's SoBo taproom. Bandra, Andheri and now Kemps Corner; Bombay, you so lucky.
THE BITTER TRUTH BITTERS: It's about time we had more bitters available to us other than Angostura. Bitters are essential to every good cocktail bar. Internationally, The Bitter Truth has a range of about twelve bitters including lemon, chocolate, tonic, and cucumber. How many of those will make it to India or what they will be priced at is still a mystery to me but we should see them around in another two or three months.