India's First Craft Beer Competition
I feel like I've been gushing about the Indian craft beer scene a lot lately. But I've had good reason, and now here's another. We've just had our first legit Indian craft beer competition! Here's how it went down.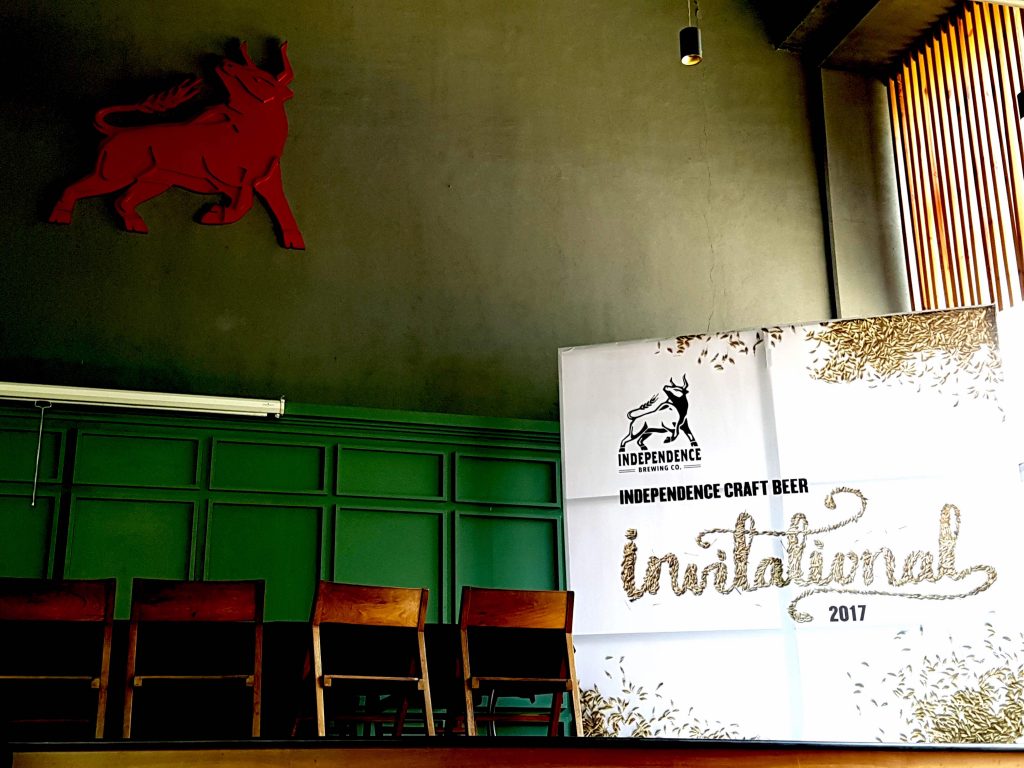 The 'Independence Craft Beer Invitational 2017' was organised by Pune's Independence Brewing Company (IBC) and saw entries from breweries across Mumbai, Pune, Bengaluru, Haryana and Kolkata. 76 beers across 9 categories were judged on the 27th and 28th of May 2017 by a panel of 7 professional brewers, following BJCP (Beer Judge Certification Program) which is an international set of guidelines for beer styles.
"Our aim was to foster a spirit of healthy competition within local craft breweries. Also, that we all may constantly strive to bring a better product to our consumers. Some bragging rights too!" said Shailendra Bist, Co-Founder and Head Brewer, IBC.
I have my reservations regarding a lot of beverage awards that have been doing the rounds lately when it comes to how fair and objective they are. Bist and team addressed these issues with a detailed set of rules, including: all beers were tasted blind; at least 5 entries per category were judged and in cases where a judge's beer was entered in a category, his score for that beer was discarded; all judges voted to keep/discard the lowest score in any category and the final ranking was based on an average score achieved by each beer.
I'm so glad that IBC has initiated this, certainly a step in the right direction for our craft beerscape (but also a little jealous because I couldn't be there to witness it first-hand).
Category winners:
BEST OF CLASS: Doolally, Pune  Rauchbier
Hybrid (Cream Ale, Blonde Ale, Kolsch, Altbier) 
GOLD The Grid, Kolkata – Blonde Ale
SILVER The Grid, Kolkata – American Wheat
BRONZE Independence Brewing Co., Pune – Blonde Ale
Pale Ales (English Pale, Bitters, American Pale, Irish Red, Browns)
GOLD Doolally, Pune –  American Pale Ale
SILVER Effingut, Pune – Best Bitter
BRONZE The White Owl, Mumbai – American Pale Ale
India Pale Ale (English and American)
GOLD Brewsky, Bengaluru – American IPA
SILVER Windmills Craftsworks, Bengaluru – American IPA
BRONZE Independence Brewing Co., Pune – American IPA
Porters and Stouts 
GOLD Windmills, Bengaluru – Irish Stout
SILVER Doolally, Pune – Smoked Porter
BRONZE The White Owl, Mumbai – English Porter
Belgian Wit
GOLD Toit Brewpub, Bengaluru – Tintin Toit
SILVER The White Owl, Mumbai – Spark
BRONZE Brewbot, Mumbai – Botwork Orange
German Wheat
GOLD Effingut, Pune – Hefeweizen
SILVER Gateway Brewing Company, Mumbai – Hefeweizen
BRONZE Doolally, Pune – Hefeweizen
Belgian and French Ales (Saison, Blonde, Triple)
GOLD Quaff Microbrewery, Gurugram  – Belgian Dubbel
SILVER Doolally, Pune – Farm House Ale (Saison)
BRONZE Independence Brewing Co., Pune  – Saison
Open Category I (Sours, Gose, Fruit Infused etc – Lighter)
GOLD Doolally, Mumbai – Karvanda Gose
SILVER Windmills, Bengaluru – Hopped Saison
BRONZE Windmills, Bengaluru – Tinder Mango
Open Category II (Sours, Gose, Fruit Infused etc – Stronger)
GOLD Doolally, Mumbai – Rauchbier
SILVER Independence Brewing Co., Pune – Auld Ale
BRONZE Effingut, Pune –  Indian Brown Ale
Cider/Mead
GOLD Gateway Brewing Co., Mumbai – Apple Cider
SILVER The White Owl, Mumbai – Apple Cider
BRONZE Effingut, Pune – Apple Cider