'Gold in Every Drop' …Literally

Another recipe that involves edible gold flakes. This time it is Smirnoff which has launched its own version of Gold with edible gold leaf flakes in the vodka held in a gold etched bottle. Currently exclusive to just travel retail, Smirnoff Gold is cinnamon spiced with 40 % abv.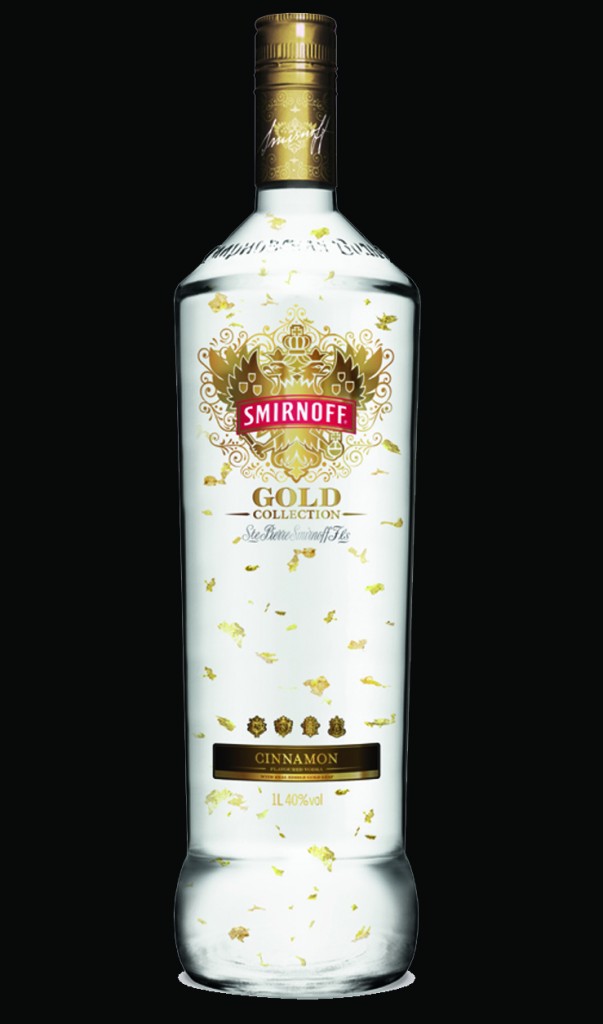 Apparently the trial run that happened at the Mumbai Duty Free earlier this year was a hit. Why only travel retail? Steve White, Marketing Director Diageo GTME, said, "Shoppers in Travel Retail are highly motivated by something they can only find on their travels, something new and exclusive, and preferably with the added kudos of being associated with one of their favourite brands. Smirnoff is the world's most popular vodka, gold is arguably the world's most iconic symbol of luxury and we believe that combination plays to the strong gifting motivation of the majority of purchases." A one litre bottle of Smirnoff Gold sells at about USD$36.
I have a feeling this edible gold thing is going to be big in India.
Goldschläger is the most famous brand that contains gold flakes. This cinnamon liqueur has 43.5% abv with tiny but visible flakes of gold floating in it.  Even though it has just 0.1 grams of gold flakes (in a 750 ml bottle) it's the novelty of the product that made it such a recognized brand in the 1990s. Originating in Switzerland and homed in Italy. Interestingly, like Smirnoff, Goldschläger belongs to the Diageo stable.
Texts show that the practice of putting gold in alcohol dates back to ancient Egypt. During the California Gold Fever (1850s) some miners would sprinkle gold flakes into their drinks, reveling in the luxury of it. Since the flakes weren't supposed to be consumed though, I'm guessing they died painful deaths!