VIDEO: Great imported red wines < Rs.2000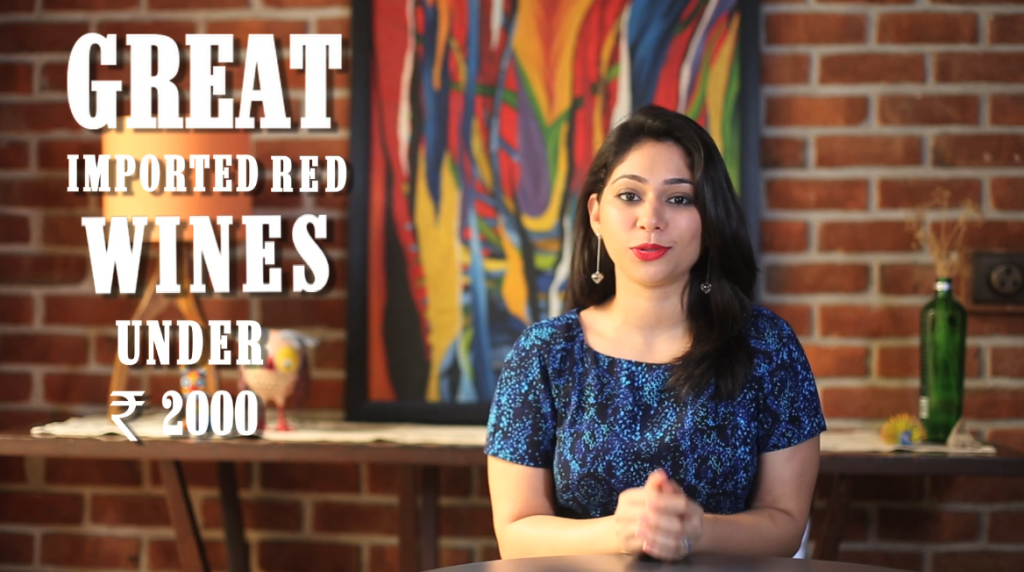 'What wine can I buy to drink at home? Nothing too expensive', 'I'm going to a party, tell me a wine I can carry?', 'It's a friend's birthday, he likes reds, what wine can I buy him?' … these, and umpteen variations of these, are questions I'm asked frequently.
Here's my answer to all those questions. This list includes wines that pack flavour and will not invite sneers even from your wine-snob friends. Pick from any one of these 6 wines depending on the occasion and the style you like. And if you're finding a hard time tracking them, hit up their social media links with your queries.
DANZANTE Chianti, Italy: Fruity, earthy, medium-bodied
Available in: Mumbai and Delhi (La Cave)
Price: Delhi Rs.1780 | Mumbai Rs.1645        FB / Instagram
TRIVENTO TRIBU Malbec, Argentina: Ripe, aromatic, peppery finish
Available in: Delhi, Mumbai
Price: Delhi Rs.1400 | Mumbai Rs.1735      FB 
LAB, Portugal: Fruity, Fresh, Rich
Available: Delhi, Mumbai, Gurugram
Price: Delhi Rs.1350 | Mumbai Rs.1650      FB / Instagram
THE WOLFTRAP Red, South Africa: Luscious, Layered, Elegant
Available in: Delhi, Mumbai, Pune, Bengaluru, Hyderabad
Price: Delhi Rs.2120 | Mumbai Rs.2180     FB / Instagram
GOLDEN GARDEN Cabernet Sauvignon, Chile: Fruity, Spicy, Easy-drinking
Available in: Delhi
Price: Delhi Rs.1350                                       FB / Instagram
RAWSON'S RETREAT Merlot, Australia: Berry notes, gentle, smooth
Available: Delhi, Mumbai
Price: Delhi Rs.1160 | Mumbai Rs.1695    FB / Instagram