The Hunt for India's Best Sommelier
When sommelier Magandeep Singh started working with wine in India, he was sometimes mistaken for being Somalian. Cut to 12 years later and now when he introduces himself as a professional wine taster, the response often is 'Oh! You're a Sommelier.' A great relief to him I'm sure, but also promising for all of us who work with wine to share its magic with those who partake of it. To think then that India has its own sommelier championship is a thing of wonder.
This year, the 2016 edition of the Indian Sommelier Championship, organised by Singh and his team at Wi-Not (Gagan Sharma and Gurjit Barry), was bigger, better, and badder than ever before. In the weeks leading up to the finals, the contents underwent three gruelling days of masterclasses (organised both in Mumbai and Delhi) – everything from international wine regions, to glassware, beer and vodka even. A theory and practical exam at the end of those three days decided the finalists – 10 in total, who battled it out in a serious judging where they were tested by industry stalwarts on their knowledge, service, confidence, and eloquence. The winners were announced over an elegant black tie dinner at The Pullman New Delhi Aerocity.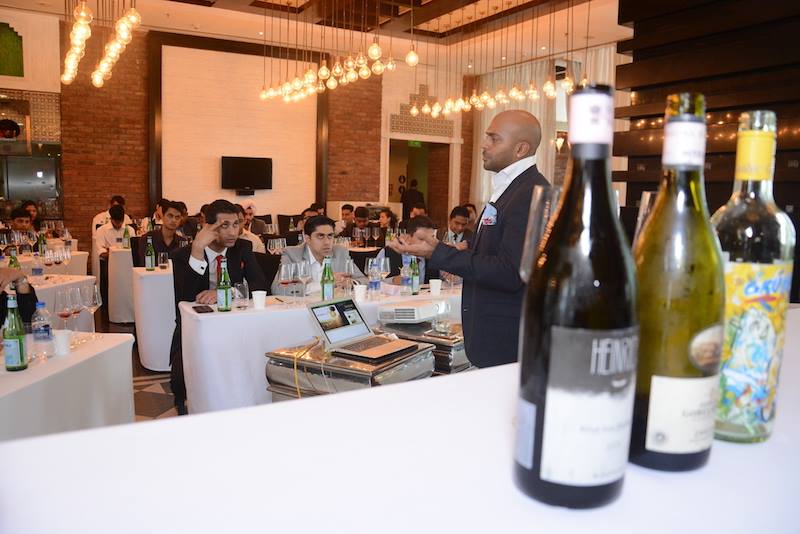 Being a sommelier is hard enough – I mean the level of knowledge you require… having grapes, appellations, vintages, blends, all at the tip of your tongue! But the challenge for Indian sommeliers goes beyond and is manifold. For one, we live in a country where we don't understand the importance of wine and even less, the importance of someone who can guide consumption decisions. Further, we are also, tragically, not taught to value our servers and treat them as equals. So starting a conversation, about something like wine, is that much more daunting a task for our sommeliers. Finally, there's the issue of accessibility, of the lack thereof, to quality wines to learn from and hone their palate.
The ISC attempts year after year to level the playing field. There's much to be done in the space, but that we have a team of highly-certified and passionate wine-men taking on the task is comforting in itself. So the next time you're indulging in a bottle or glass, do them, and yourself, the favour of hearing them out and appreciating all the effort they make to enhance your experience.
For now, a toast to this year's victors: Pratik Angre (Taj Santacruz, Mumbai), Sachhin Khhavle (Four Seasons Mumbai) and Ravi Batra (The Leela, Delhi).