Riedel's Cobra Verde decanter in India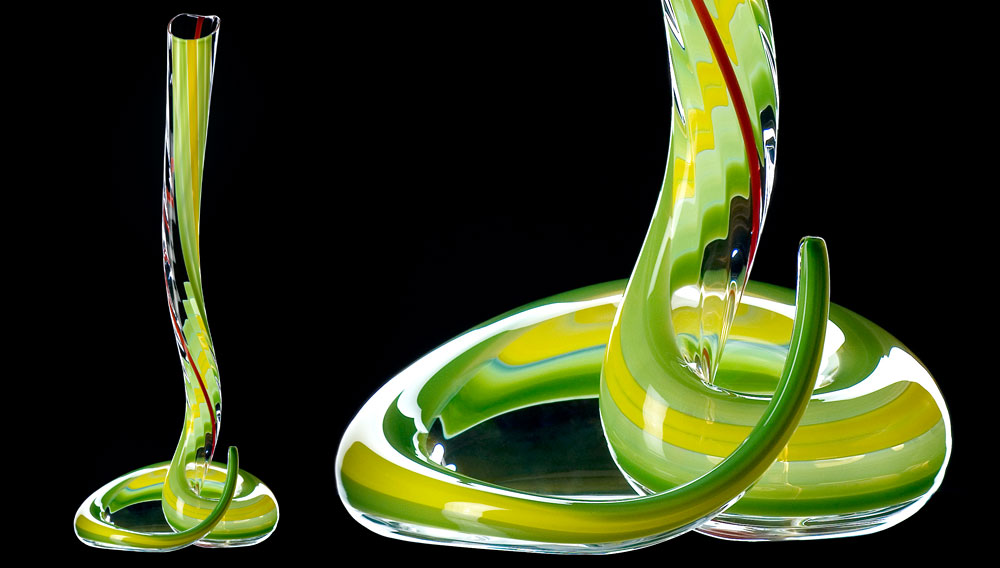 Riedel Crystal, the 250 year old European brand credited with revolutionizing wine specific glassware, has launched a new decanter. Christened the 'Cobra Verde', the new launch celebrates the 55th anniversary of the opening of the Riedel headquarters in Kufstein, Austria, following World War II. Just 555 of these limited edition decanters have been produced, to be distributed around the world.
The Cobra Verde has been specially designed by 11th generation glassmaker Maximilian J Riedel and mouth blown by Jan Korcek.  Each decanter is handmade and distinguished by a rippled ribbon of green-hued crystal winding from the spout to the base – homage to the optical effect mastered by the glassblowers of Venice, where a young Maximilian had studied. A collector's item, every Cobra Verde is presented in a wooden box and bears the reproduced signature of Claus J Riedel, the 9th generation visionary who was the first person in history to create wine friendly stemware.
Grape to Glass, an official distributor of Riedel in India, will bring 25 pieces to the country at Rs. 1,09,999 a piece!
Published in Liquid magazine September – October 2012.