RASAM MARY Cocktail
Fuse 2.0 for Vivanta by Taj – Tim Etherington-Judge's cocktail recipe
6 cocktails for 6 cities. Rasam Mary for Chennai.
This South Indian twist on the world's favourite morning-after drink, the Bloody Mary, stars tamarind and coriander infused tomato rasam along with the 320 year old Ketel One vodka.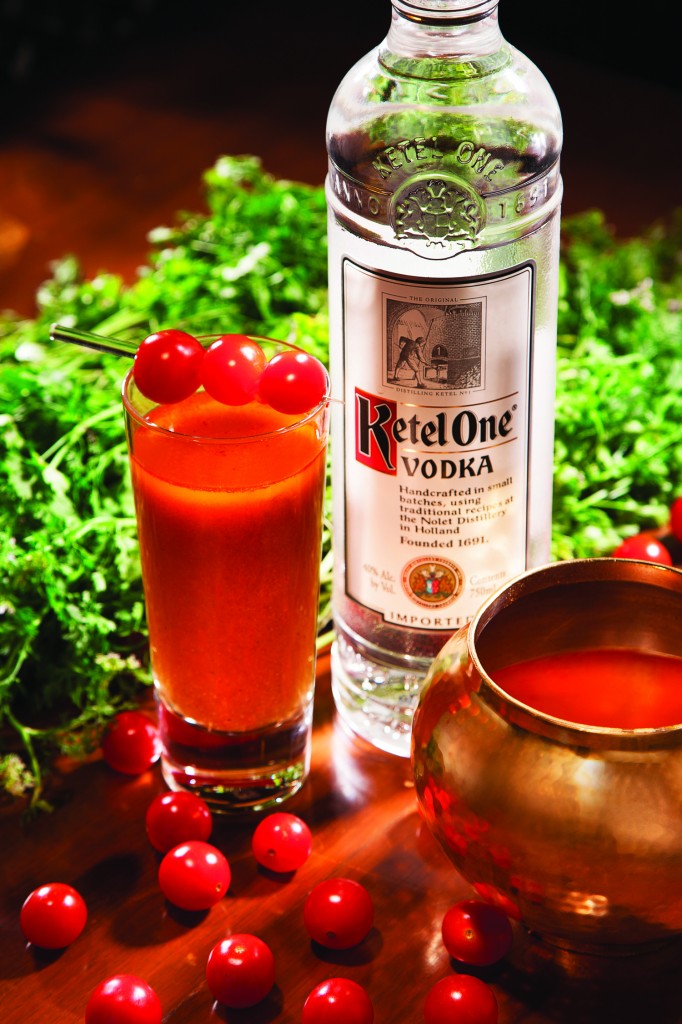 Description:
The classic morning after cocktail is given a delightfully surprising Indian twist with traditional tomato, tamarind and coriander Rasam replacing the mundane tomato juice and combined with the fine Ketel One vodka.
Ingredients:
45ml Ketel One
135ml Tomato Rasam
Glassware: Highball
Garnish: Cherry Tomato Skewer
Method: Build in an ice filled glass