India's first Pour-Your-Own-Beer Wall is here
There's just something about pouring your own mug of draught beer which makes it that much better to drink. Perhaps not the first few times – no one wants a mug of froth after all – but once you know how to work the tap, it's immensely satisfying to be able to pour your beer and drink it too. 
If you haven't experienced that yet test it for yourself at The Beer Cafe's Pour Your Own Beer (PYOB) outlets. The concept is self explanatory really, so how does it work? Think of it like Uber but way more fun. Download The Beer Cafe (TBC) app, add credit to your account, scan the barcode, choose your tap on the PYOB wall and pull away!
Also, you can decide how much you want to fill your mug and will be charged accordingly. No fixed notions of 330ml or 500ml. Also, no service charge in case you're wondering.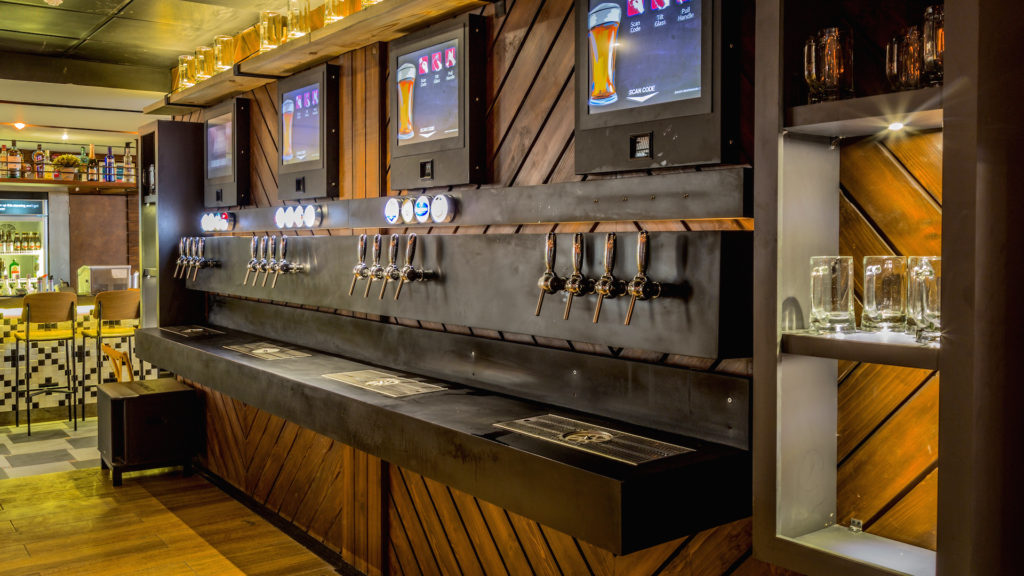 The PYOB walls are already live in Delhi at the DLF Place, Saket and CP outlets. Mumbai and Bengaluru will follow shortly.
I really like what Founder & CEO, Rahul Singh, is doing with TBC bars across the country. It's a reliable place to find a range of brews and their waiters are familiar with beer styles and service. He's been experimenting with different themes for each space and now he's bringing technology into the mix to make the whole beer experience even more interactive and personalised. In the future the app will also offer a virtual, cooler version of the 'Buy a Bottle' that'll allow you to book a bottle (liquor/wine), keg or case and drink it at any TBC outlet across the country till it runs dry. More on that when it's up and running. For now, here's a look at my trial run at the PYOB launch in Delhi.