Looking back at CMB 2013
It's been a while since I got back from jurying at the Concours Mondial de Bruxelles 2013 in Bratislava, Slovakia. Reading my last post about CMB (read here) I'm reminded once again about all the jitters I felt before the competition.  Now they all seem so misplaced.  The CMB was a complete delight and was the best initiation to the world of international wine competitions that I could've hoped for.
While there was little doubt in my mind about the quality of wines we would be tasting, what made the whole experience even more remarkable were the people I met there. Hats off to the CMB team for doing what they do – coordinating and handling 305 judges from 40 countries isn't an easy task, but these guys do it flawlessly and somehow manage to make you feel like you belong.
And then there was the rest of the jury. Wine lovers from all over the world – sommeliers, journalists, wine makers and marketeers. For those who roll their eyes at 'wine snobs', you won't know what you are missing until you meet these folk. They're a riot and I love how at the end of a long and exciting day of wines, they will settle themselves at the bar and get a refreshing glass of beer, without any apologies.
I learnt a great deal and made some great friends over those three days. Oh, and Slovakia, you are BEAUTIFUL.
Take a look at a video showing all that went into it. 3.06 onwards will show you the scale of the whole event. Catch me at 4.11 🙂 and at 5.56 is my dear Russian friend Anton (he's obsessed with elephants by the way!)


Concours Mondial de Bruxelles 2013 in Bratislava by concoursmondial
The format:
As jury members, we were collectively required to taste 8,200 wines from 50 countries over three days. We were assigned to groups of 5, presided over by one chair person. Each day the group was given the task of tasting 4 to 5 wine flights (each flight consisting of around 13 wines). The wine flights were usually divided on the basis of either the region they came from or the variety. The red flights are the hardest to get through and they always leave a mark – literally. Which is why most of us would shuffle to the washroom after a flight of 13 red wines to try to remedy the horribly purple-stained teeth. Fun!
The wines were scored on 10 parameters under broad categories of Sight, Smell and Taste. An average of all the scores the wine received would determine the medal awarded. The Great Gold, Gold and Silver are the medals of the Concours Mondial de Bruxelles.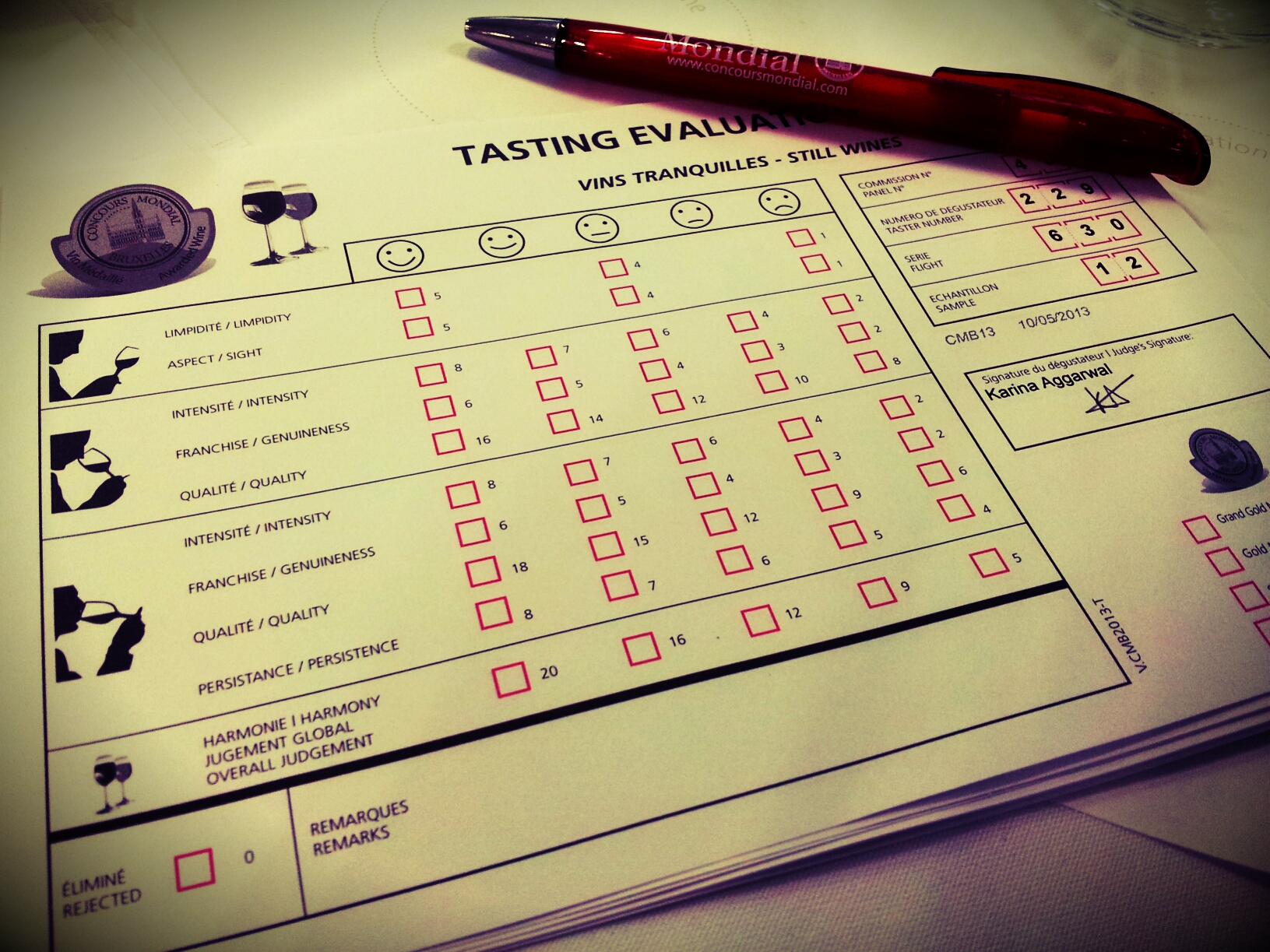 2013 results:
This year a total of 2,408 medals were awarded, with France retaining its leadership position with 709 medals, followed closely by Spain (524 medals), Portugal (288 medals), Italy (276), Chile (109), Slovakia (60), Australia (47), Switzerland (45) and South Africa (40).
Less than 1 percent of the 8,200 entries were awarded a Grand Gold Medal. As has been the trend, Spain led the way in this prestigious category with 24 of the highly coveted medals, followed by France with 18 medals and Portugal with 9. Entries achieving this ultimate gratification include five wines awarded the 'Best Wine Trophy' for the highest score in their category: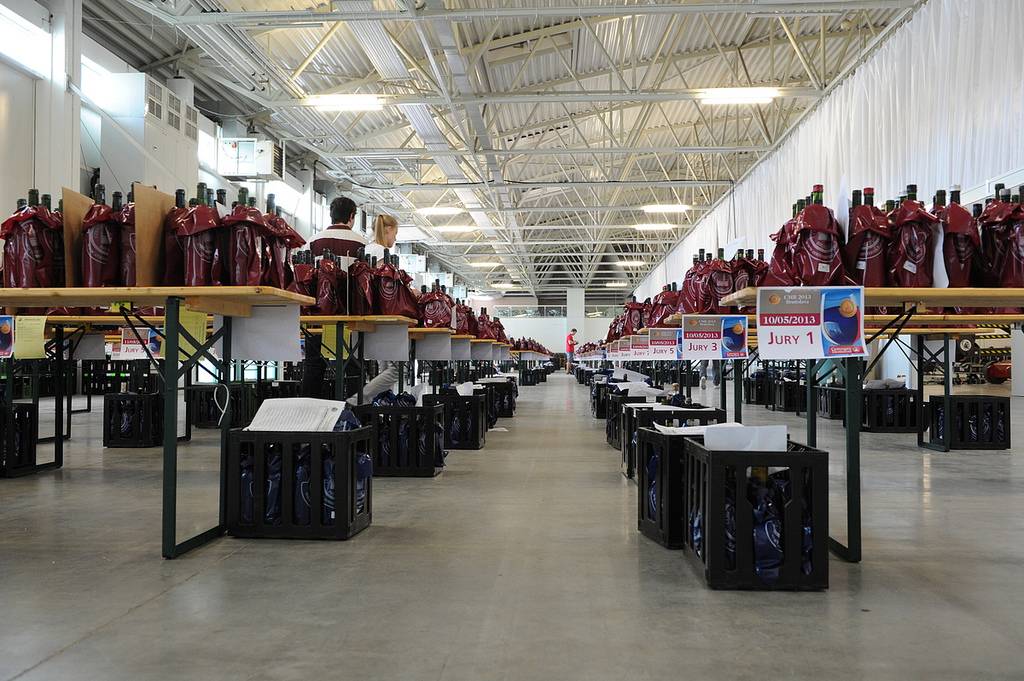 Best Sparkling: Champagne RC Lemaire Cuvée Sélect Réserve Brut (Champagne – France)
Best White: Circe Verdejo 2012 (Rueda – Spain) Bodegas Avelino Vegas winery
Best Rosé: Château La Gordonne La Chapelle Gordonne 2012 (Provence – France) Vranken Pommery
Best Red: Duvalley Reserva 2010 (Douro – Portugal)
Best Sweet: Peller Estates Riesling Icewine 2008 (Ontario – Canada)
For the entire list of results visit http://www.concoursmondial.com/en/results-5.html
None of these wines are currently available in India.
Back to Brussels:
Next year, to celebrate the completion of 20 years, the Concours Mondial de Bruxelles will go back home to Brussels and will take place on May 9, 10 and 11, 2014. Now to hope I get to be part of the 2014 edition too! *crosses fingers*
Jury number 43