Microbrew Mania in India
The funny thing about life is that nobody is happy with what they are. Street food wants to be upmarket, gastronomy desires demystification, wine craves friendliness, and beer, oh lovely beer, yearns complexity and nuance. For those of us partaking of such diversity, we're lucky to be privy to two ends of a spectrum.
The last couple of years have been exciting for beer lovers in India. There's been much hype around an emerging craft beer culture. A steady move away from the usual non-descript bottled lagers, craft beer is all about small-batch production, yielding forth brews made with passion and personality; pints that are edgy, flavourful and keenly defined. A big step for the Kingfisher-fueled market!
The idea was simple, to create a pub-like atmosphere, and to serve a selection of beers brewed in-house, poured straight from the tanks minus any preservatives. Simple in concept it may have been, but fashioning laws from scratch in each state was an uphill battle, not to mention the red-tapism along the way. Today, the major concentration of microbreweries exists in Pune, Bangalore, Gurgaon and Mumbai. Whether it is for the novelty of it, or the thirst for an affordable mug of a characteristic brew for so long, consumers have taken to craft beer like moths to a flame.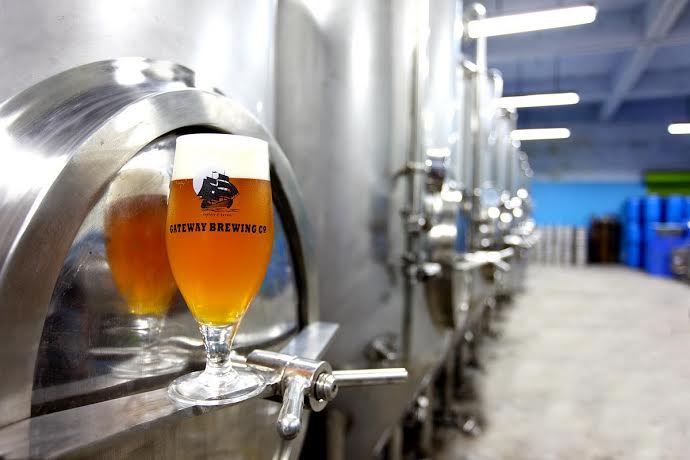 The first micro-breweries cropped up in Pune and Gurgaon quasi-simultaneously. Shortly after, Bangalore followed suite. In Mumbai, the wait for craft beer was more harrowing than for George R. R. Martin's sixth book, so much so that the trio at the Gateway Brewing Company (GBC) changed tactic mid-way and instead of waiting for the requisite microbrewery permissions, they fought their way to a license that allowed them to brew at a facility in Dombivali and supply kegs to various bars. GBC beers are currently available at over a dozen hotspots in the city. Every few months they mix things up a bit swapping one style for another – their wheat beer White Zen and German dunkle style Doppelganger are the most-liked. Barking Deer and White Owl are the other beer destinations in the city and as of a little over a month ago, Pune-favourite Doolally serves up some frothy goodness at its taproom in Bandra.
Another impressive brewery in Pune is Independence Brewing Company (IBC). Thought up by Avanish Vellanki and Shailendra Bist, the duo brought on board famous beer guy Greg Koch as advisor. Koch is CEO and co-founder of Stone Brewing Company, a name synonymous with America's craft beer revolution. What is especially noteworthy about IBC, apart form their variety (8 beers always on tap) is their insistence on and attention to beer styles. Not one to shy away from the 'more-complex-less-popular' styles, Bist who operates as head brewer, serves up some unusual brews like the oaked brown ale, four-grain session beer or the Belgian wine style and manages to do justice to them all.
Onwards to Bangalore, the uncrowned beer capital of India. From the more recent Windmills Craftworks and Arbor Brewing Company to the more landmark Toit and Biere Club, Bangalore is perhaps the only city that has (generically-speaking) managed to improve with the opening of every successive brewpub, not leaving any room for the established to slack and rest on their laurels. On the flip side is Gurgaon, which is largely dominated by spaces with lovely diverse ambiences but rather mediocre beer. In most bars you'll be hard-pressed to find any difference between their lagers and their ales. Craft beer here seems more a gimmick than an attempt to make great suds, a trend that is certainly hurting the very concept and devalues it in a novice drinker's mind.
So where is all this headed? IBC's Bist believes, "The craft beer market will be headed towards strong demand and growth for the next 5 years, at least in the microbrewery format. Customers will demand more authentic flavours and also bolder innovative beers." While the major metros have been able to mark its growth, the popularity will now take it to what are termed tier-II cities. But the laws remain the biggest hurdle to this growth. "Craft beer as an incipient market needs some government push to gain critical momentum. This can come as lower excise duties, tax breaks, lower licensing costs, allow retailing and self distribution, etc.," suggests Bist.
The one caveat that the industry collectively needs to watch out for is growing too fast. Taste is what has built this industry from start and that should remain its core value as it grows. Perhaps there will come a time when the beer brethren will create measures to ensure that nobody makes bad beer. The ancient Egyptians decreed that anyone who brewed a bad batch would be drowned in it. It is a serious crime after all…
This article by Karina Aggarwal was first published in The Sunday Guardian.