METAXA SUNSHINE
Delightfully refreshing and full of juicy fruit aromas, the Metaxa Sunshine unites the sunny smoothness of Metaxa with the rich colour and tangy flavour of pomegranate juice for a taste as light and carefree as a Greek summer day. A Greek symbol of happiness and luck, the pomegranate is a traditional gift offered by one Greek to another as a token of friendship and a source of good luck.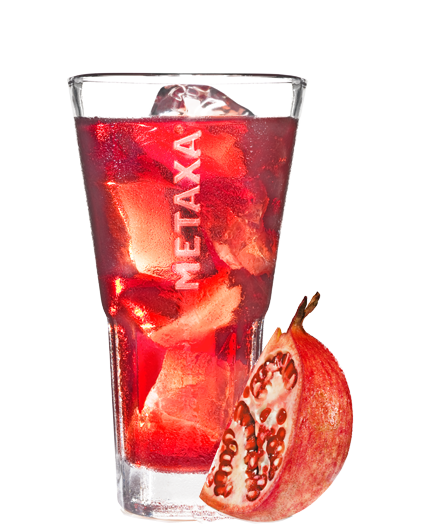 Place several ice cubes into a glass
Pour in 4 cl of Metaxa 5*
Fill up with pomegranate juice
Garnish with a slice of fresh orange.