Grover's pride: INSIGNIA
I spent the weekend in Bangalore at the Grover Zampa winery to attend the launch of their latest wine – INSIGNIA, which by all accounts is the most premium wine in India today.
Made by winemaker, Karishma Grover, Insignia is 100% Shiraz that comes from a single vineyard in Nandi Hills. The wine has spent its life in oak barrels – from the fermentation until when it was bottled. After two years in oak it is further matured for a few months in magnum (1.5litre) bottles. Just 300 magnums of the 2014 vintage were bottled of which just 200 were made available for sale. This limited edition wine is only available in magnum format and, to further up its exclusivity quotient, can only be purchased at their Bangalore winery and by invite only.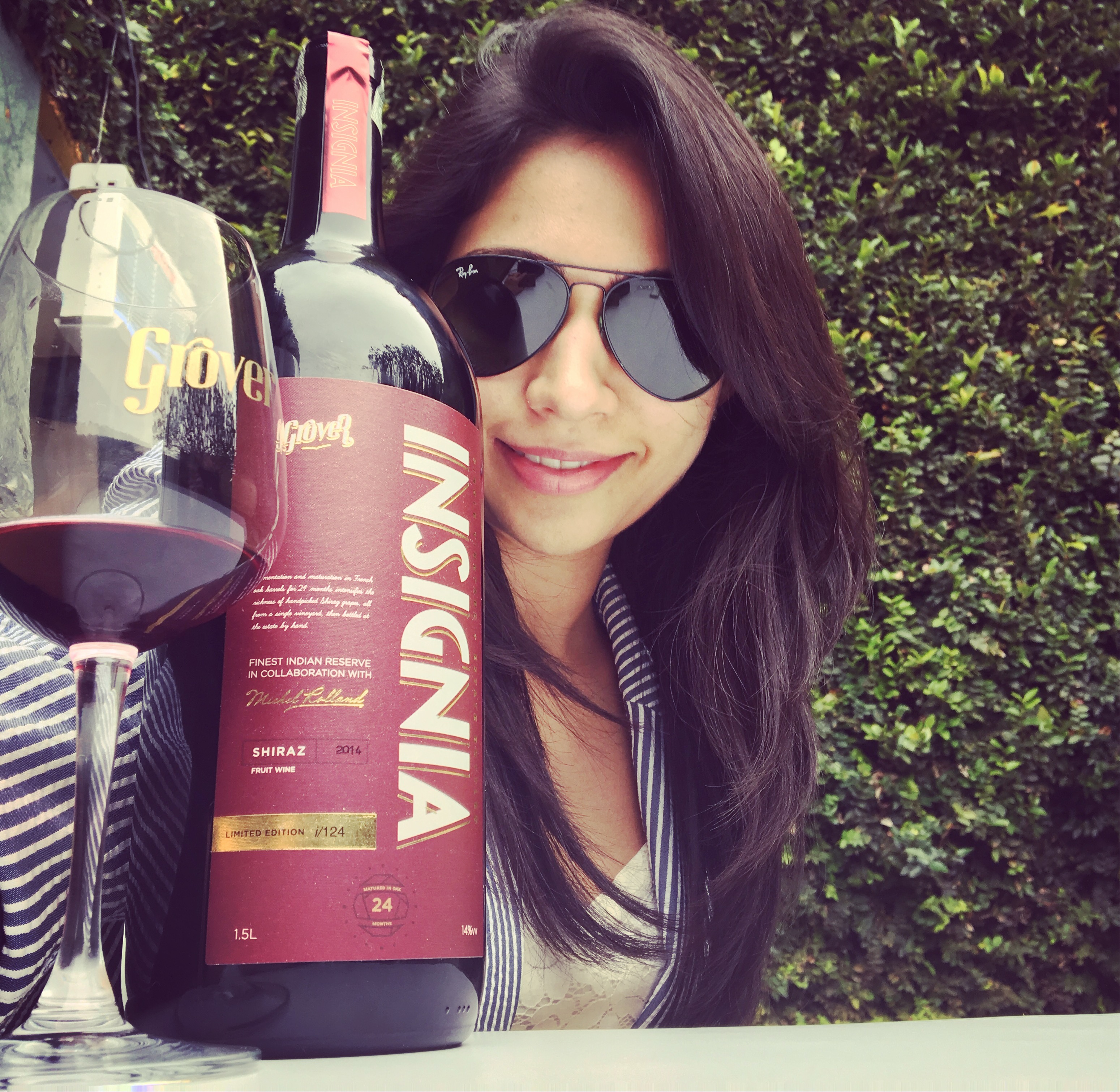 The 2014 Insignia that I tasted was decanted for an hour and showed beautifully in the glass. Perhaps the concept of Indian reserve reds has jaded me and so I expected a wine that was big, meaty and heavily-oaked. Insignia doesn't fall in line with that stereotype and I'm glad for it. It begins with a somewhat thin mouthfeel but very flavourful nevertheless. It is concentrated without being harsh, fresh and fruity with some nuanced barrel-induced complexity, rounded, juicy, and definitely elegant. The finish  is well-balanced – neither sharp nor tart. My only caveat: given just how approachable it is right now, it made me wonder how it would do with long-term cellaring. Would this wine improve on holding for a few years considering just how accessible it was already in terms of expression and balance? Good thing I secured my bottle to find out first hand when the time comes.
At Rs. 5000 a magnum it is India's most expensive wine. But then again, Insignia isn't trying to be a value-for-money option. It is one for the collection. With less than 200 magnums on offer (and fast depleting) by the time you are done reading this post, you may already be on the waitlist for their next vintage.