VIDEO: Have you tried these quirky pints yet?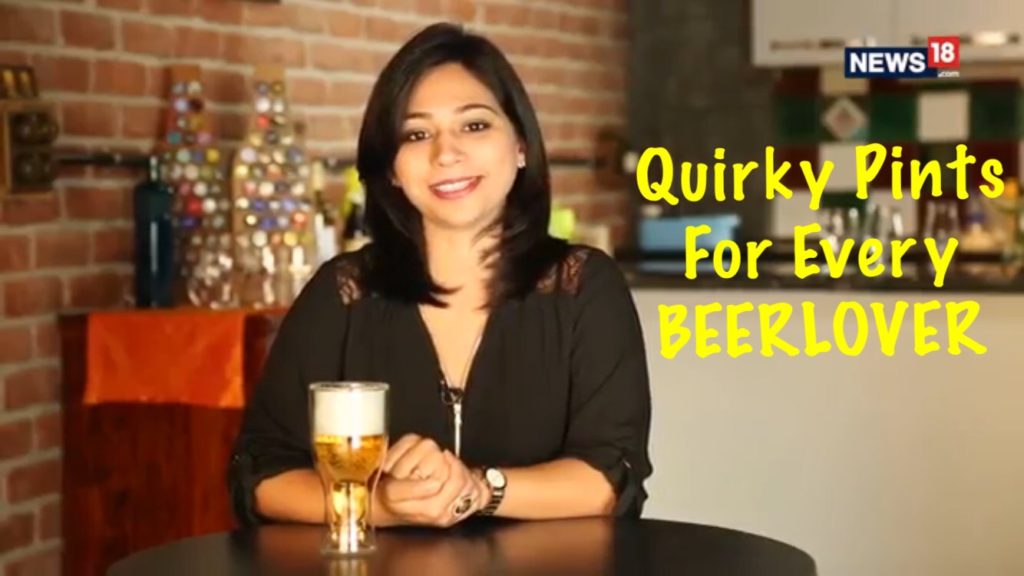 So the way things are going (quasi-Prohibition?) our bars might soon be relegated to our living rooms. Good thing at least there are some unusual, lesser-known beer options out there for when we need to stock up. In this video, I raid my fridge and pick a few of my current favourites. Read on for a couple of others that didn't make it to the video but are still worth scouting out.        
Let's begin with what is my current obsession:  
WHITE RHINO INDIA PALE ALE
The first bottled IPA in India since I don't when (at least since our Independence). Super exciting stuff! White Rhino already has a wheat (Belgian Wit) and a lager (that I love) in the market and the IPA will launch soon.  
Lovely grassy, piney notes on this one and a lingering, balanced bitterness. Kudos to Ishaan Puri and brewer, James Garstang. Available only in Gurugram unfortunately since they expect it to have a very small market. I'm already gearing up to grab a few cases so go get yours as soon as they're out. Hops: Cascade, Chinook, Willamette, Styrian | International Bitterness Units (IBU): 42 
Price: appx Rs 200 | FB: White Rhino Brewing Co.
HOFBRAU MUNICH
One of the best beer experiences to have in Munich, these guys make a fantastic crisp Lager (Helles – Munich style) in addition to the Hefeweizen mentioned in the video. There's even a Dunkel for those who prefer darker styles. All three variants are available at retail stores. FB: Hofbräu India 
Price: Delhi Rs 400 | Gurugram Rs 300 | Goa Rs 300 | Uttarakhand Rs 350
AECHT SCHLENKERLA RAUCHBIER MARZEN
'Smoked bacon' is a common tasting note. Do I really need to say anything more? 
Price: Mumbai Rs 350 | Delhi | Pune
HOBGOBLIN RUBY ALE
A flavourful dark ale with toffee and toasty biscuit notes. Made in the Wychwood Brewery in England. Starting Monday (10th April 2017) Hobgoblin will be available at Rs 160 in Delhi and Gurugram – that's a steal! FB: Hobgoblin India
Price: Mumbai Rs 310 | Delhi Rs 160 | Gurugram Rs 160 | Pune
SHEPHERD NEAME
This British brewery has a range of beers in the market. The Bishop's Finger Kentish Strong Ale and the 1698 are delightful. And there's a new Brilliant Ale that's great too – bright, hoppy and with a happy sprinkling of Cascade hops. They even have a nice Double Stout on offer. So far they've only been available in Mumbai and have just come to Delhi. FB: Taste of Britain
Price: Bishop's Finger Mumbai Rs 360 | 1698 Mumbai Rs 360 | Brilliant Ale Rs 360 | Double Stout Rs390. All beers also available in Delhi and Hyderabad.
There are a few more fun brews coming to town soon and I'm itching to break the news but all in good time. For now try these and tell me what you think. Also, if there are others you think I should add to the list leave a comment to let me know.