Inside the Chandon India Winery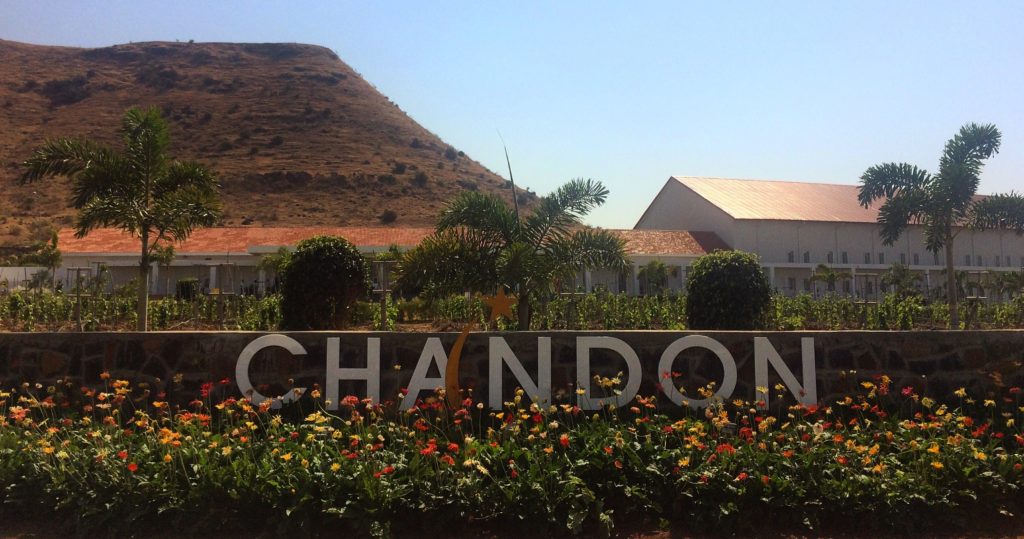 There's a new spot to hit up on your next trip to India's wine country. Say hello to the Chandon India winery. You're probably wondering what all the fuss is about considering we've all been drinking India-made Chandon for a few years now.
Well, for the first time last week the Chandon India winery opened its doors to outsiders. Scribes and sommeliers gathered in Nashik to toast the continued reign of what in 3 years has become one of the best selling sparkling wines in the country. Chandon Estate in India is the sixth in their attempt at world sparkling wine domination. Okay, I'm being dramatic (or am I?). The original Champagne brand Moët & Chandon has used its expertise to set up similar local estates in Argentina, California, Brazil, Australia and China already. Chandon India was inaugurated by Davide Marcovitch, President – Chandon who flew down especially for the event. Along with the newly appointed Managing Director, Steven Bullock, the whole team pulled off a fun summer-afternoon launch complete with dholwallas, small bites, and a bar that doled out fresh spritzers and kept the bubbly icy cold.
Chandon India is in Dindori, located about 45 minutes away from Nashik city. Set against a backdrop of virgin hills, the sprawling winery is beautifully laid out and is a treat for the eyes from the moment you enter the gate. The driveway ends at an elegant, classy and understated lobby, which leads into a large patio overlooking a landscaped lawn with vineyards on either side. A tour of the facility showed a pristine space. Everything was in its place, all squeaky clean – shiny chrome tanks, spotless floors – nothing to betray that they've been making wine here for over two years now save for the filled crates piled to the cellar ceiling. That it is a state-of-the-art winery seems almost redundant to say. It's already been award an ISO 22000:2005 Certificate of Compliance for their Food Safety Management System. In English, that translates to 'it's all kosher'.
There aren't any stay or food options available yet, but they are open to visitor tastings and tours. So head on over but don't forget to make a reservation. In the meanwhile here's what the launch event looked like.
Check out more pictures of the event here.