CHAMOMILE MAR-TEA-NI
Fuse 2.0 for Vivanta by Taj – Tim Etherington-Judge's cocktail recipe
6 cocktails for 6 cities. Chamomile Mar-tea-ni for New Delhi.
The capital city of India has given the world many things including a love of India's legendary teas. This cocktail pairs one of the world's great gins, Tanqueray No.TEN with a robust chamomile tea for an innovative take on the classic Martini.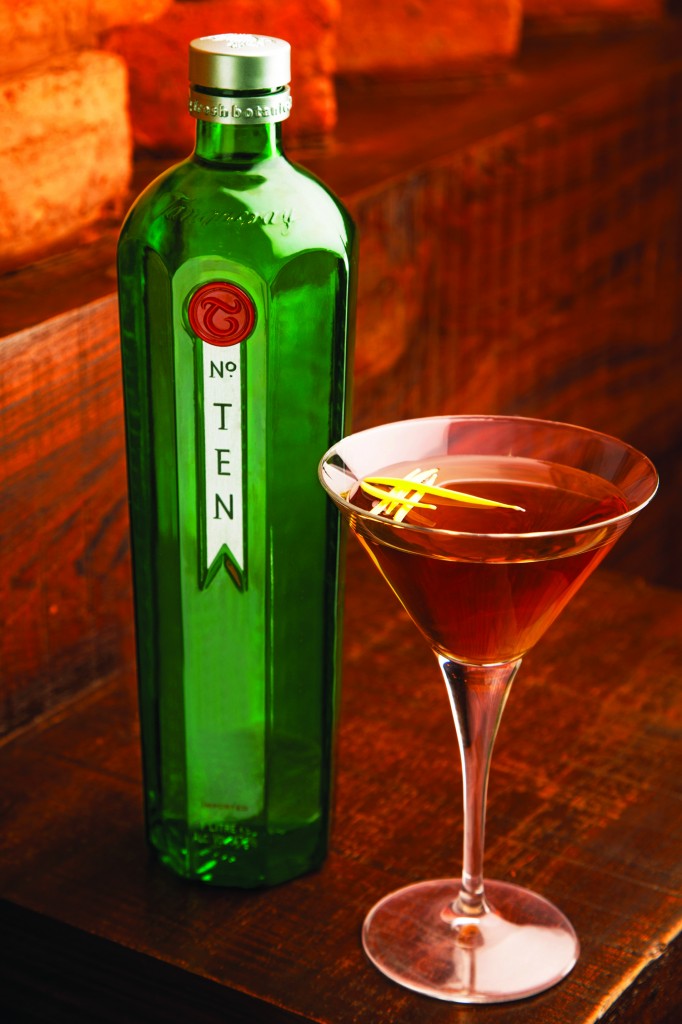 Description:
Tanqueray No.TEN gin uses fresh chamomile flowers as one its unique flavourings, so what better than to pair it with sweet bianco vermouth and finest chamomile tea.
Ingredients:
30ml Tanqueray No.TEN
15ml Bianco Vermouth
30ml chilled Chamomile tea
10ml sugar syrup
Glassware: Cocktail Glass
Garnish: Orange zest
Method: Shake all ingredients with cubed ice and double strain into a chilled glass