Beer Review: Bira Lite
Bira 91, the quirky Indian beer brand with its primate logo, has set tongues wagging again. Love it or hate it you can't deny that Bira has disrupted the status quo of bottled beers in India. 
Recently, the brand has had a lot of developments. It shifted its production base from Belgium to a local brewery in Indore, it launched 500ml beer cans and, most recently, it announced two new variants – Bira Lite and Bira Strong (a strong wheat ale). 
I haven't got my hands on the Strong yet but was recently sent a couple of bottles of the Bira Lite and here's my opinion.
Bira Lite, marketed as a 'lunchtime lager' is a low calorie lager. For those concerned with post-workout drinks, this one adds up to just 90 calories. Most non-light lagers hold between 130 to 180. It's branding, like the others is spot-on – neat, quirky and attractive. Please note that 'low calorie' does NOT equal 'women's beer'. I swear to God if I hear one more quip about that… Anyway.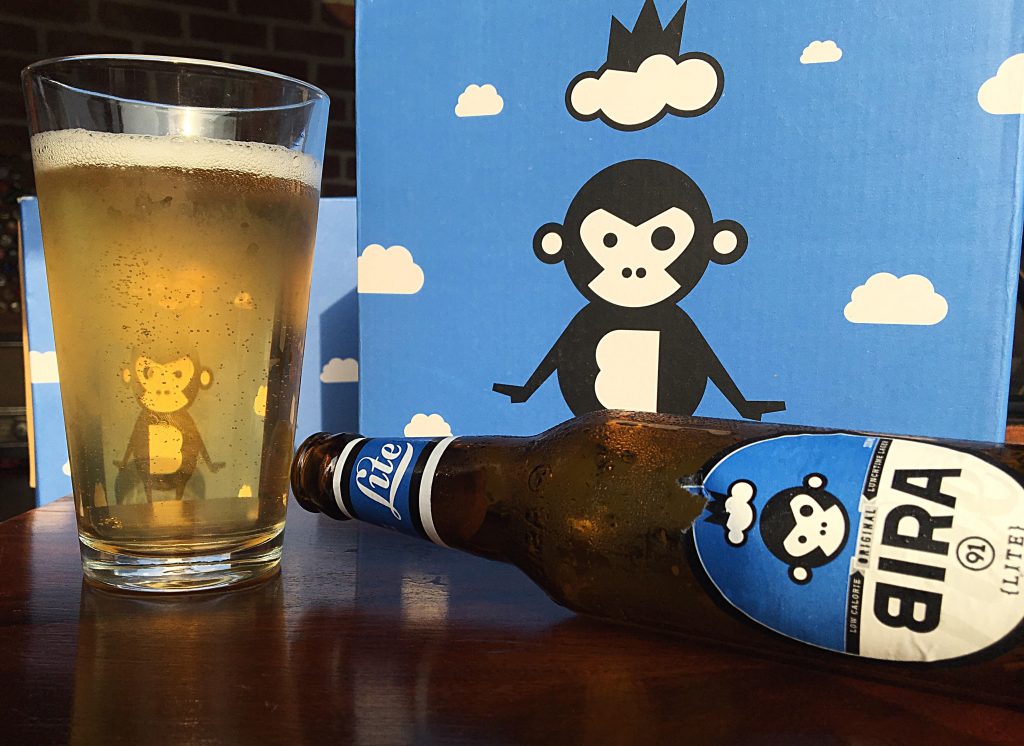 Bira Lite Tasting Review
American-style Light Lager | 4% ABV | Uses imported malted barley with rice and maize adjuncts | Saaz and Magnum Hops
Appearance: Clear and pale, straw coloured. Pours out a medium foamy head that dissipates shortly after. 
Aroma: A fair amount of malty aroma with notes of rice. Very slight hop aroma. Some grassy notes and a pleasant fruitiness develops as the beer warms.
Palate: Light bodied with a mild but decent carbonation. Crisp, ends with a subtle sweetness and a mild bitter finish – balanced and quaffable. 
Price: Rs 110 for 330ml in Delhi | Rs 125 in Mumbai | Rs 100 in Bengaluru
Overall, the Bira Lite is refreshing and very sessionable. For those complaining that it's 'watery', consider what the beer is trying to be – a low calorie, low(ish) alcohol brew. If you like full-flavour beers or are a hophead, this isn't meant (or marketed) for you. Having said that, taste-wise the Lite manages what it set out to do, fairly well. Which is more than I've said about some of Bira's other variants. With everyone attempting to be 'health conscious', this one's a real smart move on the brand's part.
Bira's been front and centre when it comes to trends – it created a whole new market of wheat beer drinkers and we've had almost half a dozen brands that have followed the same model. Now let's see if the Lo-cal brew is the beginning of a rage too.