Berry Ristretto Cocktail
Fuse 2.0 for Vivanta by Taj – Tim Etherington-Judge's cocktail recipe
6 cocktails for 6 cities. Berry Ristretto for Bangalore.
Bangalore is the capital of some of the world's best coffee so what better way to celebrate the planets favourite caffeinated bean than with a shot of fresh espresso, Ketel One vodka and a hit of fruity black currants.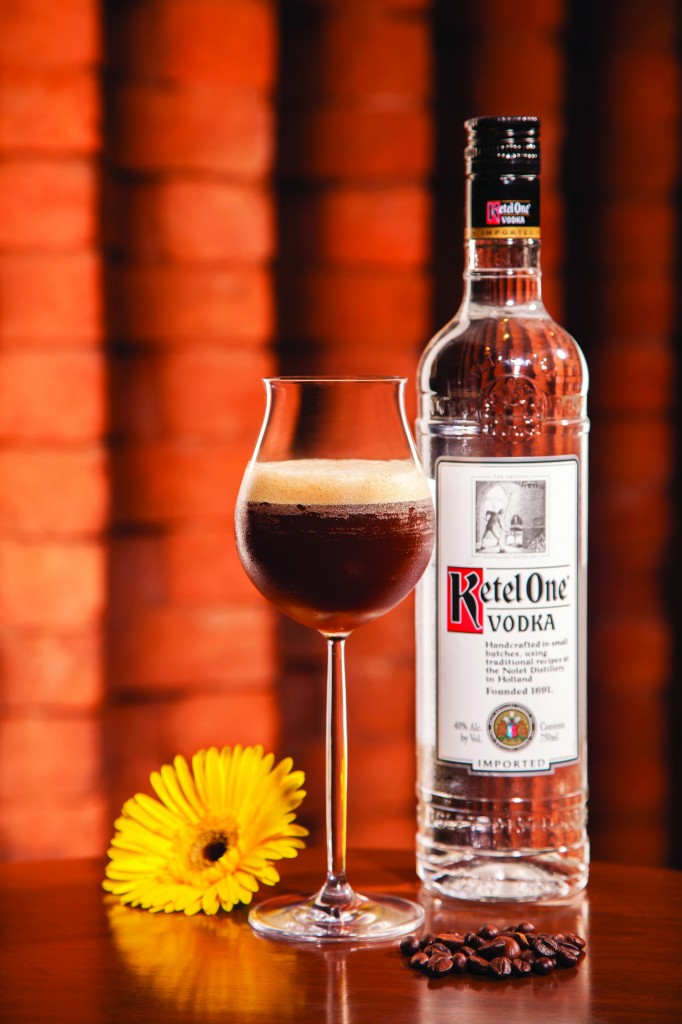 Description:
A little spring time fruit gives the quintessential  late night pick me up, the espresso martini, a new lease of life with Ketel One vodka and the blackcurrant liqueur crème de cassis joining forces with a shot of fresh espresso.
Ingredients:
45ml Ketel One
15ml Monin Cassis
1 shot of fresh espresso
Glassware:  Cocktail
Garnish:  3 coffee beans floating on top
Method: Shake all ingredients VERY hard for 10 seconds with cubed ice and strain into a chilled glass