All Tapped Out!

Tomorrow (November 2nd) I hope all roads in Mumbai lead to Wodehouse Gymkhana which will host Tapped. If you don't know what Tapped is or haven't planned on visiting, shame on you.
Tapped is Mumbai's first craft beer festival. A collaborative effort, Tapped will see 12 craft beers from 4 breweries under one roof. The breweries – Gateway Brewing Company Mumbai, Arbor Brewing Company from Bangalore, Doolally and Independence Brewing Company from Pune. It's so great to see these breweries come together for such an event.
Even though I'm in Delhi now, I've been piecing together bits of what's in store and there are a few things I'm especially excited about. So if you're looking for fodder for your Facebook, Twitter and Instagram accounts, here's what you should hit up first.
Bombalore Pale Ale. The collaborative brew between Arbour and the Gateway guys, this will be the first (and perhaps only) time to try this beer. Logan, the head brewer at Arbor says that its an intensely hoppy American-style Indian Pale Ale (IPA). But if you're worried about that strong bitter kick IPAs are known for, don't worry. He says it has an over-the-top hoppy flavour but with low bitterness. For those who usually stay away from IPAs, this might just be the perfect introduction.
Independence Brewing Company (IBC) started brewing their beer in Pune sometime last month and is now bringing their beers to Tapped. Here's a chance to taste the IBC beers without having to make the 300km trek. On tap – Belgian wit, Belgian Abbey Ale, Brown Porter and IPA.
Waffle sticks. Yes, that's a thing. And quite ingenious if you ask me. Now you can carry around your waffle like a lollipop. Hassle-free.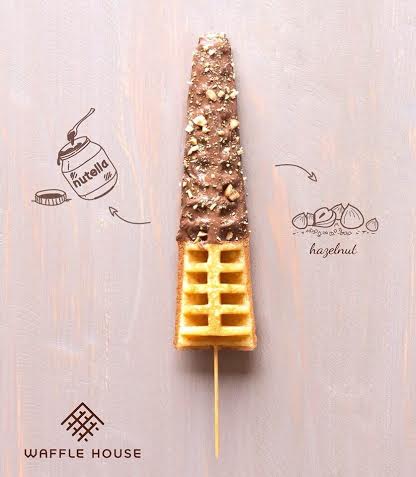 Bhakti Mehta of Little Food Co. who's curated the food at Tapped says her pick would be the poutine by Brewbot – their version of the Canadian dish of French fries doused with a choice of toppings including pulled chicken, lamb and beef ragu.
So have fun and if there's something you love at Tapped, tweet me (@giggle_water) and let me know. Cheers!